Before we set off on the road to travel full-time, we had a home city for five years that we were actually quite in love with in Westminster, CO. And while even the most wonderful of places couldn't keep our itch to travel at bay, it is still home in our hearts and we loved getting to visit as "tourists" recently.
While its perfect positioning mid-way between Denver and Boulder makes it a great base for Colorado vacation along the front range, it is actually – and surprisingly – a destination in itself.
So, excuse us as we gush over one of our favorite little cities for the next couple hundred words! Don't be surprised if you find yourself planning a visit or staycation of your own.
Favorite Activities in Westminster, CO
Like many Colorado cities, Westminster has tons of options for outdoor lovers. Plus, there are also some great restaurants, breweries, and other indoor entertainment options. We love getting out in the famed Colorado sun then ending the day with a beer or a date night.
Hiking Trails in Westminster
With a trail system that goes through miles of open space, you can easily explore this area by walking, running or biking. For example, Big Dry Creek Trail spans almost 12 miles from Standley Lake to I-25. And the U.S.-36 Bike Way is a great way to get in some good exercise on your way to Boulder or Denver.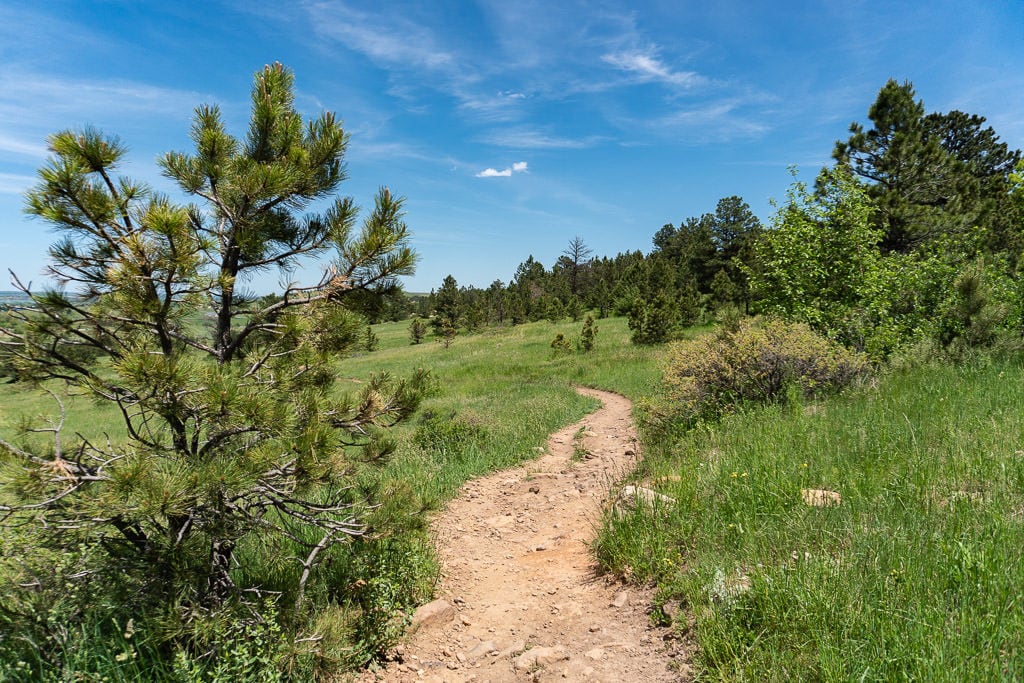 Standley Lake
Our personal go-to in Westminster was always Standley Lake. There is a single-track trail that goes alongside most of the lake. However, some of the lake is on private property. So, in order to loop the entire thing, you would have to walk or bike in the road for a few miles.
Regardless of how far you plan to explore, Standley Lake is a beautiful place with great views and lots of wildlife – including the ubiquitous prairie dog. While in the park, look out for the goat herd that helps control the grass in the summer. And pop by the bird blind to look for eagles! They also offer camping and ranger-led programs, if you want to make a day of it.
Marshall Mesa
While slightly outside of the city limits, the Marshall Mesa trail is another favorite of ours because it gives great views of the iconic Flatirons. Plus, unlike some of the other Boulder county trails, there is a free parking lot across the street from the trailhead!
But of course, you are in Colorado, so there are hiking options all around!
Paddling in Westminster
Getting out on the water in the summer is a must! The cool water is a great, relaxing relief from the hot Colorado sun. And the lakes and reservoirs in Colorado are perfect for it! Funny enough, we lived up the road from Standley Lake and, although we visited often, we never got out on the water until our recent trip. Turns out, it is a great place to SUP for a few hours.
They even rent out stand-up paddleboards, canoes, and other watercrafts at the lake. And with a huge bird population, you'll get to do some wildlife viewing while you paddle around this large lake and enjoy the mountain views in the distance. It is $15 per hour for SUP rentals, but you are allowed to bring your own as well. Just make sure you stop by to have it cleaned beforehand to protect the native species and avoid a fine.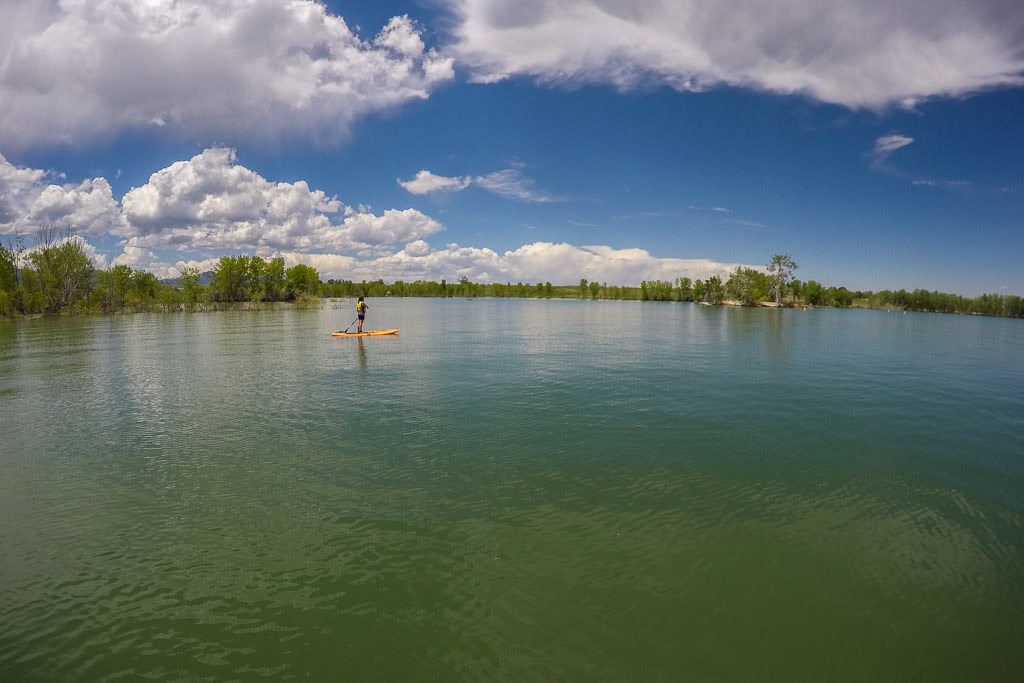 While you can park for free in a lot off 100th Street. It is much easier to pay the $7 per car fee to get down close to the lake edge – especially so if you are renting. Plus, as we mentioned above, there is also lots of hiking and other activities at Standley Lake.
Westminster Hills Off-Leash Dog Park
Just around the corner from Standley Lake is one of our favorite places to meet up with our dog-owner friends – Westminster Hills Off-Leash Dog Park. If you are traveling with your favorite pooch, this is a wonderful place for your pup to roam free. Just make sure he or she listens well to commands and plays well with other dogs.
However, Westminster Hills Dog Park is also a great place to just go for a late afternoon walk or watch the sunset over the front range. We've never had a dog of our own, but we would often stop by the park for a walk. And of course, we never turned down getting to meet some new furry friends while we were there. Just be prepared for some slobbery kisses if you go!
Westminster Entertainment & Games
In addition to shops and restaurants, the Westminster Promenade is a great place to go for entertainment! You can find a Dave & Buster's (go on Wednesday for half-price games!), Fat Cats for bowling and mini-golf, an AMC movie theatre, and even an ice skating rink!
Westminster Butterfly Pavilion
Looking for a unique stop during your Colorado travels? The Butterfly Pavilion across the street from the Westminster Promenade is a fun place to go, with or without kids. You can see lots of insects from around the world, and even hold a tarantula, if you dare! In the winter, they have an outdoor lighted trail that is a fun addition, as well.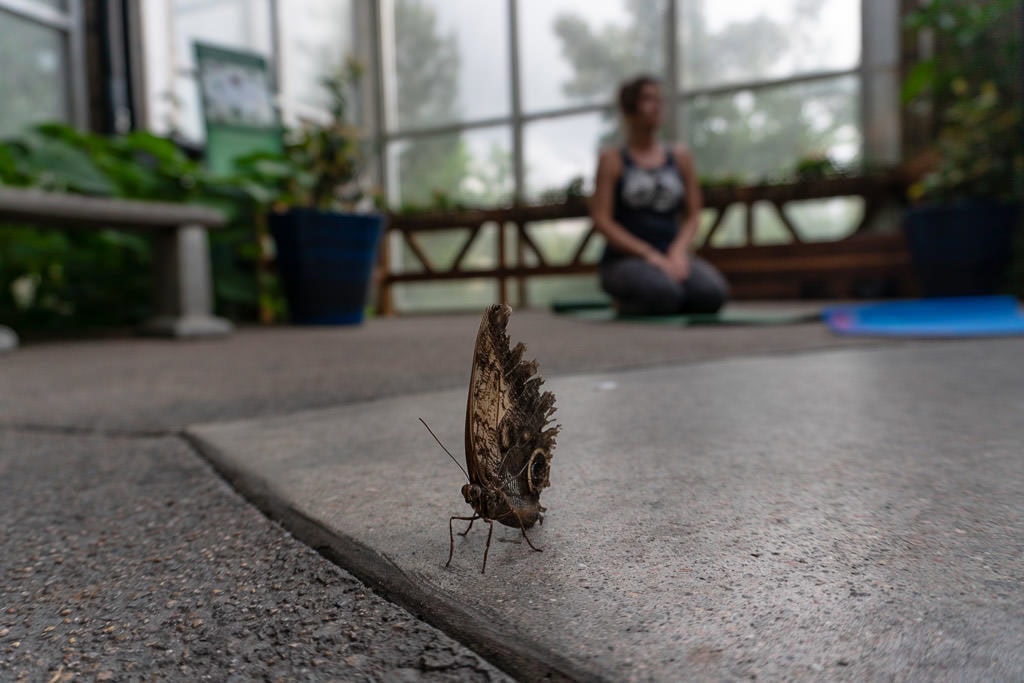 But the highlight for us is always the butterfly garden. It is such a magical place, and during our recent trip I found out they also offer yoga a few days a week in the butterfly area. Yes, please!
After I was informed of this wonderful activity, I immediately checked the schedule and was excited to see a class was offered during our visit. For only $10, I had a blissful hour of yoga, with butterflies flying all around and occasionally landing on my foot or head. If you do nothing else in Westminster, add this to your list!
Events in Westminster
In the summer, the "Movies in the Park" series is a free showing of a movie in City Park or other local parks. Another great summer event is the Westy Craft Brew Fest! See more special events here.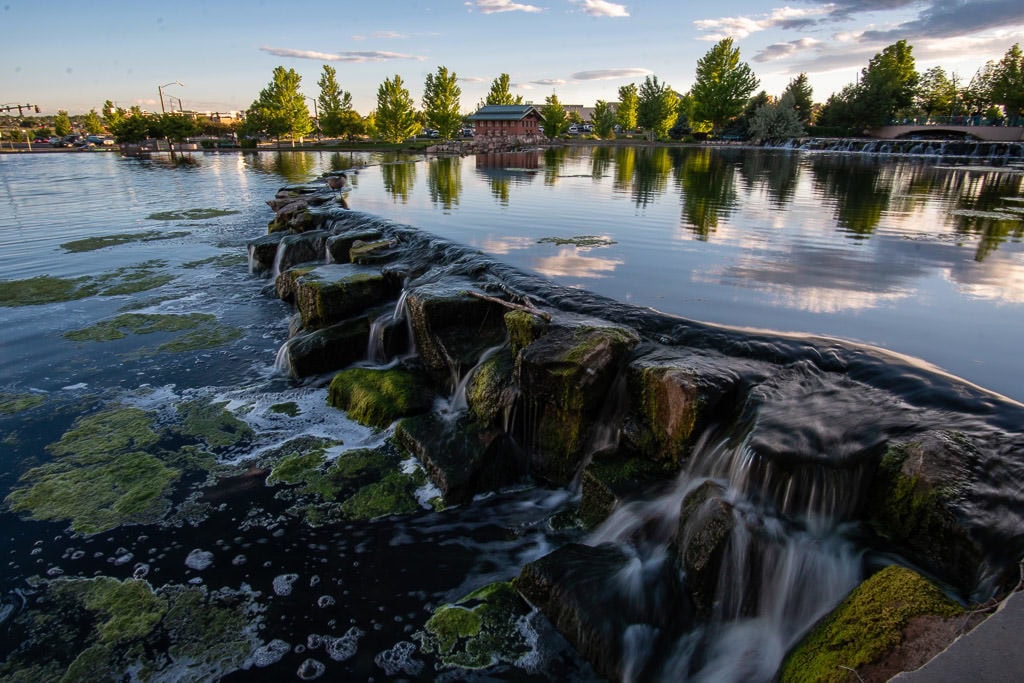 Where to Stay in Westminster, CO
If you are visiting from out of town, we highly suggest staying at the Westin Westminster. It is less than a half hour drive from both Denver and Boulder, making it easy to still explore these must-visit destinations. But, you are able to have an escape from their crazy traffic during your trip. You could even take the bus or bike into these popular nearby cities, if you'd like to avoid dealing with parking.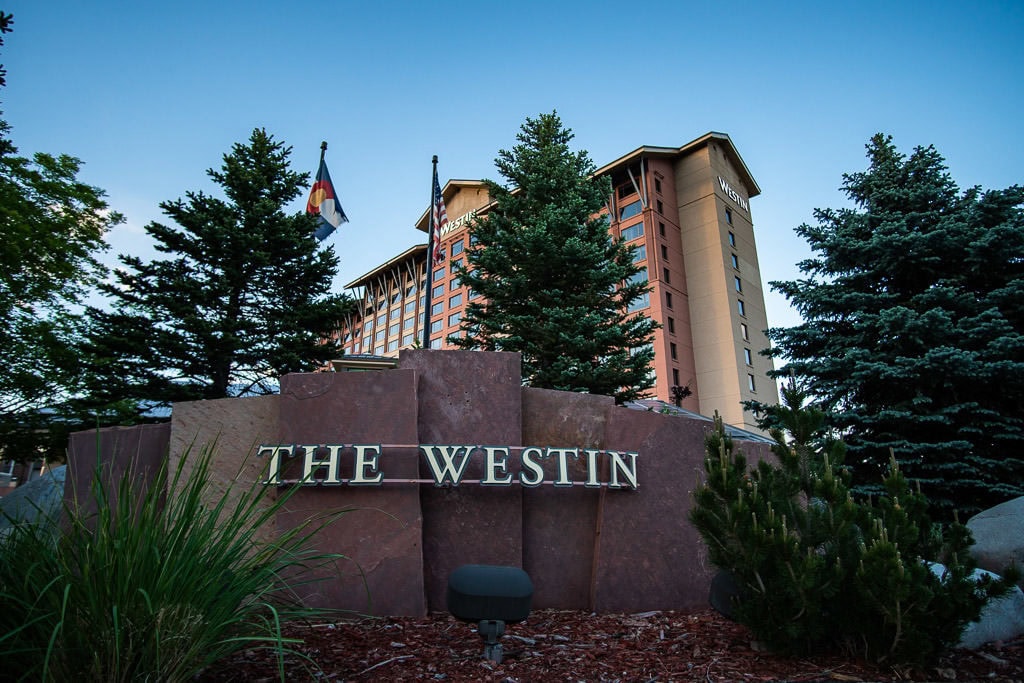 Plus, this gorgeous hotel is located next to the Westminster Promenade, so you are steps away from great food, drinks and entertainment. You can also easily access some of the great hiking and biking trails without having to even get in your car.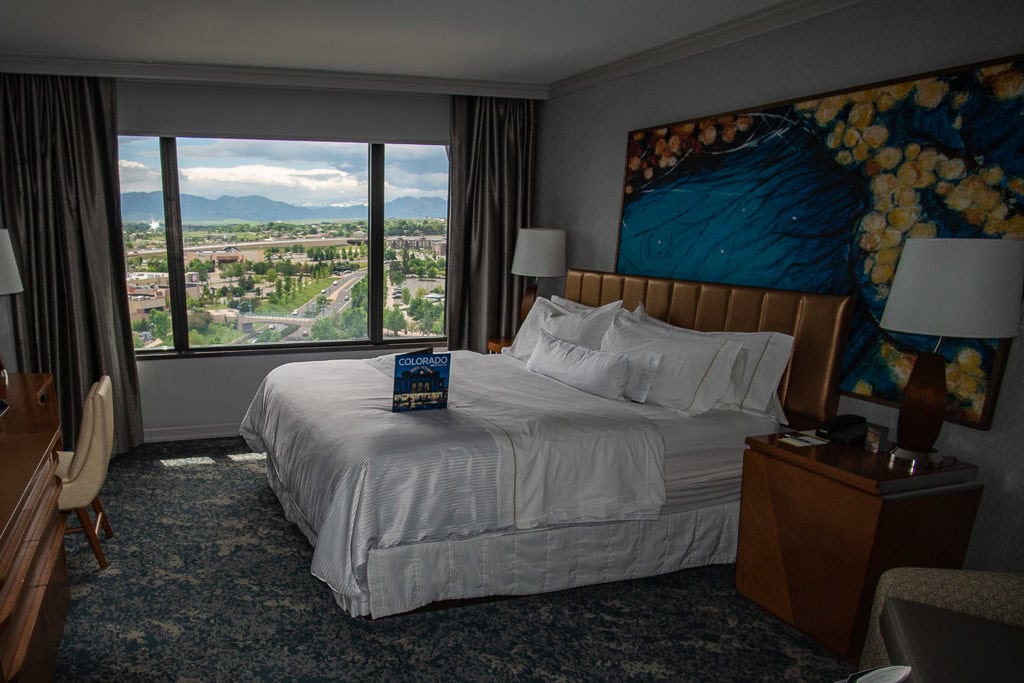 But, our favorite thing about this hotel was the beautiful views of the city and distant mountains from our cozy room. We also really enjoyed the delicious on-site dining option, Kachina Southwestern Grill (more on that later).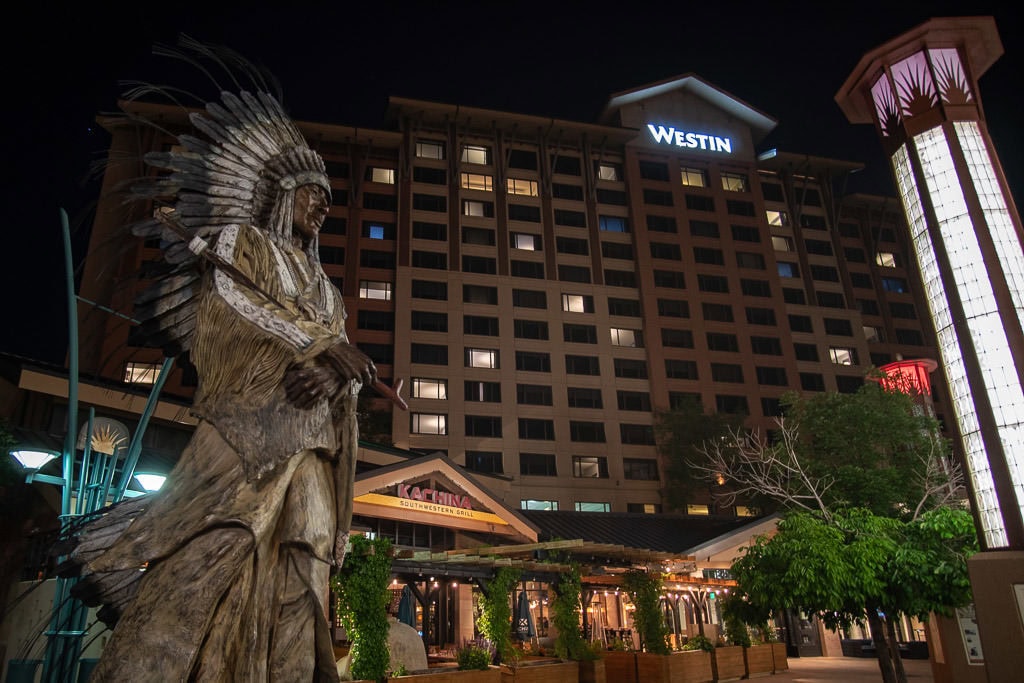 Any time we can just explore by foot and not be bothered with driving, we are happy travelers. There was even a Starbucks conveniently located on the main floor!
We really felt spoiled during our stay at the Westin and loved getting to wander around the property and visit the many nearby restaurants and attractions. But, just lounging in our room was a favorite pass time as well!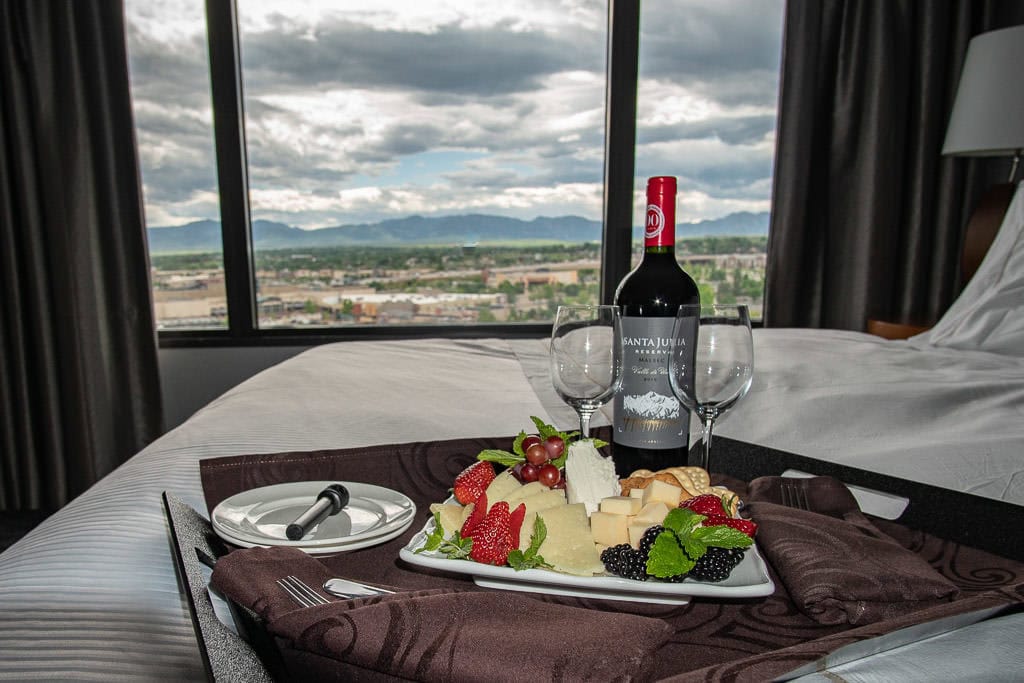 What to Eat & Drink in Westminster
Breakfast at Snooze – An A.M. Eatery
While chains like Panera, Lamar's Donuts, and The Egg and I are all nearby, the absolute best breakfast you will find in Westminster, and possibly anywhere, is at Snooze – An A.M. Eatery. And the line out the door will prove we aren't the only ones who think so.
Get there early, put in your name and grab a complimentary coffee – it will be well worth the wait. They usually even have games like bean bag toss out front to make your wait more fun. And if you go on a weekday, you may get seated right away.
First off, this place just has an awesome vibe, and really friendly staff. Even with how busy it can get, we are always met with a smile. The company also makes it a point to volunteer and give back in the communities their restaurants are located in, all while taking sustainability very seriously. Love it!
But the consistently amazing food and drinks is what really gets people addicted to this place. I fell in love with their spicy chai latte when I worked near the Boulder location a few years ago – it is heaven in a glass. But, their Bangkok Bloody Mary is another go-to I crave.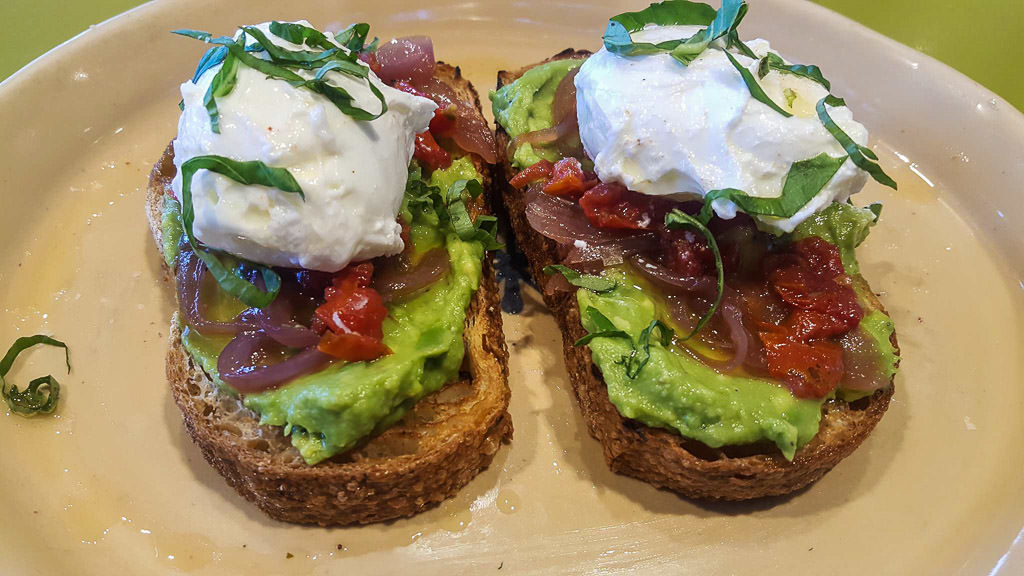 And the food is always so fresh and flavorful, we haven't tried anything we didn't like. From healthy options like avocado toast and omelettes, to huge smothered breakfast burritos and perfectly fluffy pancakes. There is something for everyone.
But we highly suggest ordering at least one pancake – they are kind of ridiculously amazing. We still drool over the Blueberry Danish flavor we tried!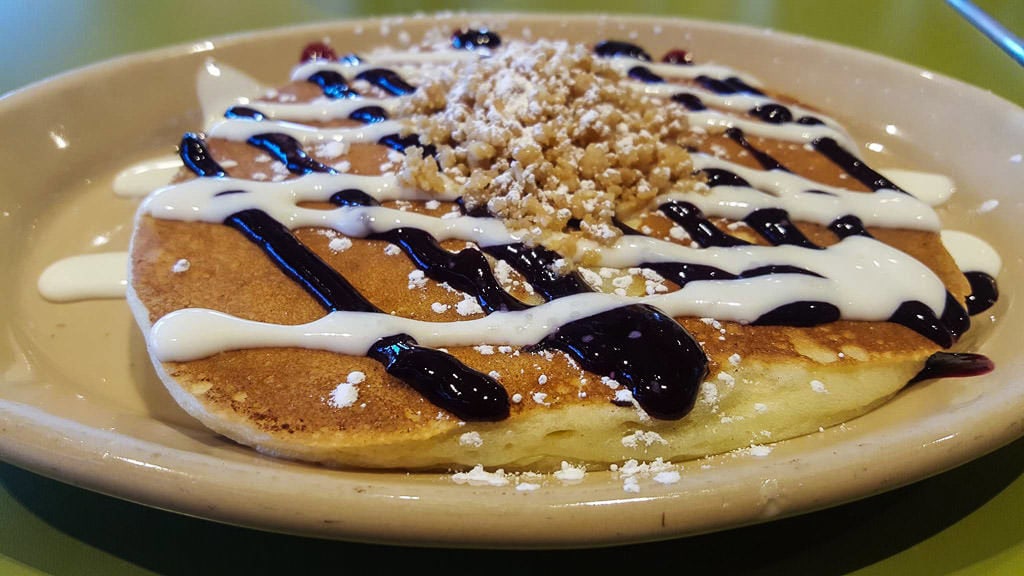 Dinner at Kachina Southwestern Grill
While Kachina Southwestern Grill is also open for breakfast and lunch, we feel like this is the perfect dinner date night. The unique food and romantic atmosphere make it a place you will crave long after your last bite.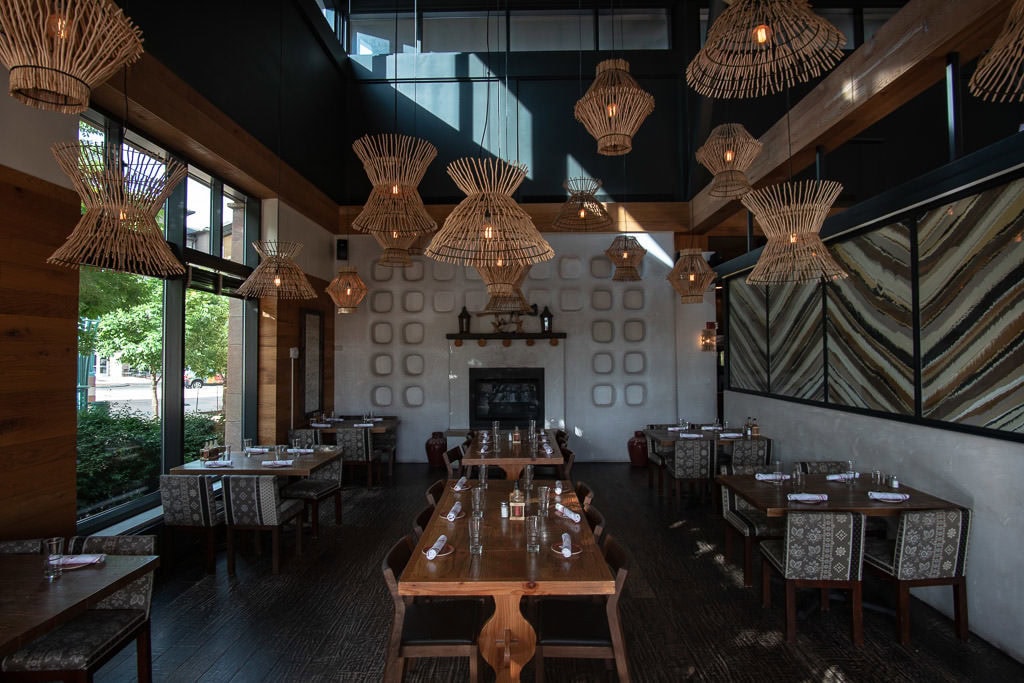 During our trip, we had the privilege of getting to sit down with a member of the Kachina Southwestern Grill team to learn all about this unique restaurant and its cultural influences. The amazing food is made with fresh ingredients, traditional recipes and the menu includes a unique variety of options. Plus, they have fun happenings like happy hour, weekend brunch, live music nights and other special events.
We had never experienced fry bread before, and totally fell in love with it. Don't miss out on the Navajo Tacos to taste this fluffy version of a favorite. (We aren't the only ones who could live on tacos, right?!?) For something more filling, Buddy loved the Chicken Enchiladas and I was surprised by how yummy the vegetarian option, 'Three Sisters', was.
The drink menu at Kachina Southwestern Grill is just as creative as their meal options. The Prickly Pixie Margarita and Boulder Falls Cocktail were a few faves. And they went great with a sampling of their salsas and guacs.
If you are like us, there are a few words on the menu you won't recognize, but have no fear – the servers are extremely knowledgeable. And they may even recommend trying something new, like a side of Rajas con Creme – a delicious mix of creamy peppers and onions that goes well with pretty much anything you order. Trust them, they won't steer you wrong. And the dessert. Holy moly. You may want to make a visit just for this. Our favorites were the flan and beignets.
We usually don't go all out like this when we visit places. But sometimes it is nice to just pretend like calories don't exist and enjoy yourself. Plus, there are plenty of trails nearby to burn off some of the damage. And if you are staying at the Westin, they have a great gym and will even loan you some shoes and other gear if you forgot to pack it.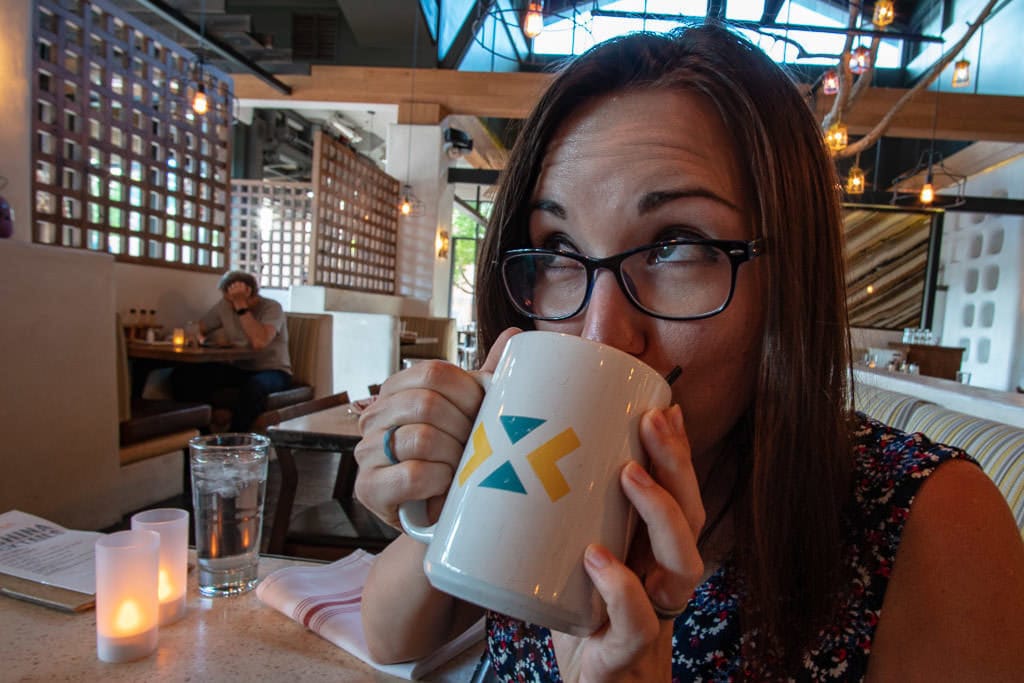 Local Breweries & Bars
Breweries seem to be popping up everywhere you go. But few places have the variety and quality options as Colorado does. There are a handful in Westminster alone, but our favorite in the area is Kokopelli. Plus, they have yummy brick-oven pizzas if you need something to eat while you sip. Four Noses Brewery also has some really tasty options, and Wonderland has an awesome atmosphere with lots of games and great beer.
If you don't mind a short drive, we love to go to Crystal Springs in Louisville. The 'Naughty Marilyn' is the perfect summer beer, and they have a fun trivia night on Tuesdays.
As for bars, there are a few in the Westmisnter Promenade area – like Bar Louie. But our favorite for views and music is Lodo's. You can't beat that rooftop deck during sunset!
Westminster as a Base
Colorado is growing rapidly. From Colorado Springs to Fort Collins, you could spend years exploring all the trails, activities, and awesome brewery and restaurant options. Westminster is smack-dab in the middle of all of that. So there is plenty to do no matter what season or time of day.
It is about 20 minutes to both Denver and Boulder, and less than 1.5 hours to both Colorado Springs and Fort Collins. Plus, it is a few minutes drive from other fun little cities like Arvada, Golden, and Louisville. While we could go on forever, here are some of our top picks for Colorado explorations near Westminster.
Denver Area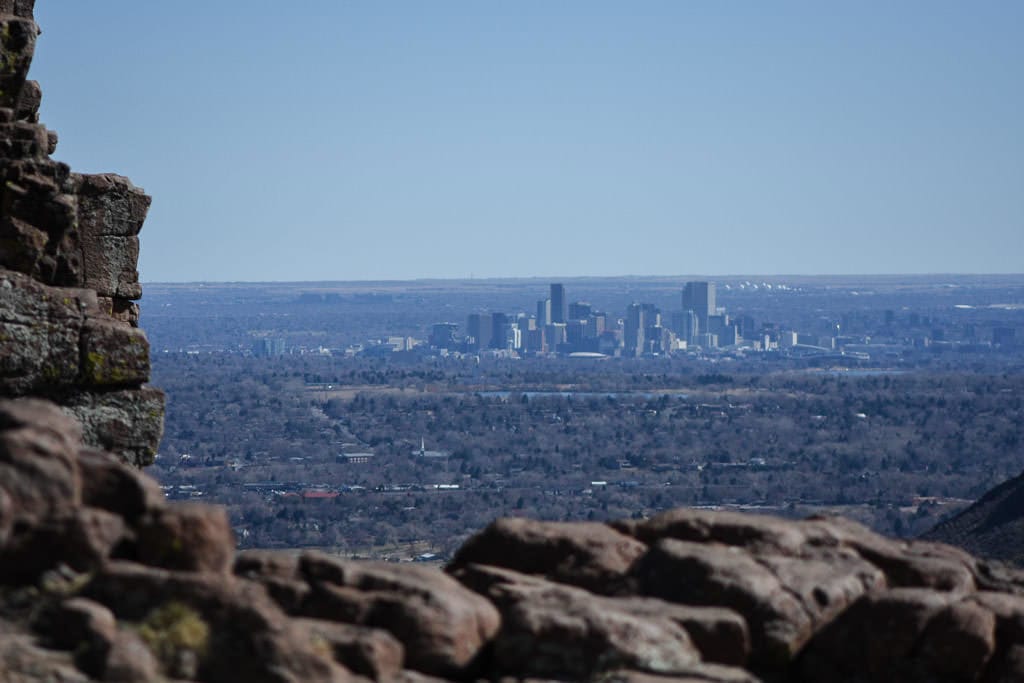 Boulder Area
First Flatiron Trail (or around the Chautauqua area)
Boulder Creek Trail (great picnic spot)
Avery Brewing Company (large brewery with food)
Celestial Seasoning's Free Tour (for the tea lovers)
Mount Sanitas (challenging hike with great views)
Pearl Street (great food, bars and stores)
Boulder Reservoir for SUPing or lounging on 'the beach'
Top Day Trips from Westminster
Pikes Peak in Colorado Springs area
Mt. Princeton Hot Spring in Beuna Vista
Mount Evans (highest paved road in North America)
Black Hawk for gambling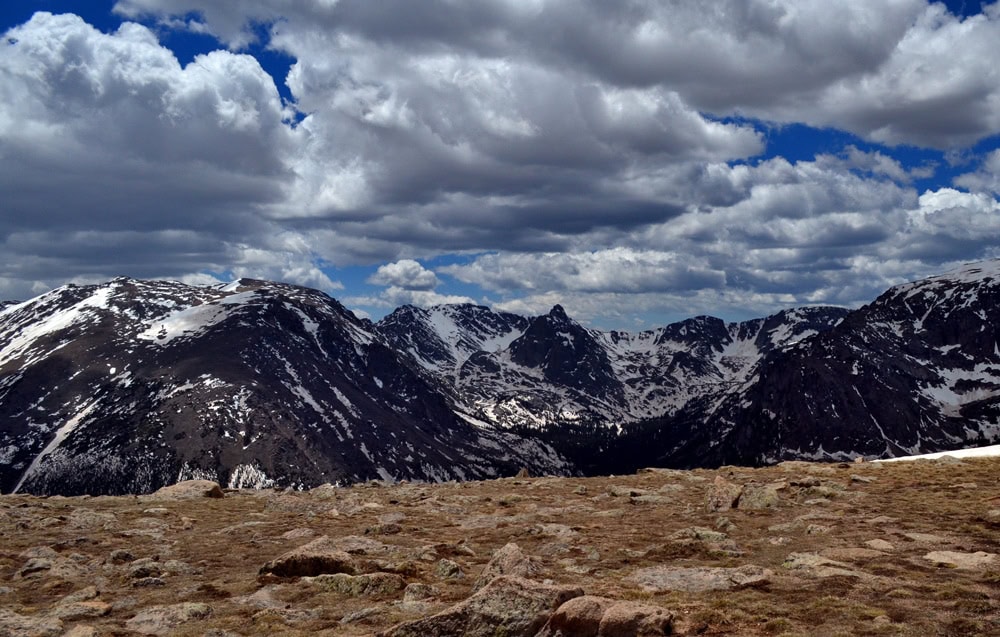 We hope this overview of all that is wonderful about Westminster and the surrounding areas has earned this great Colorado city a place on your bucket list! Let us know what you think when you get there. And be warned – you may be like us and decide to move once you experience it's awesomeness.
We would like to thank the Westin Westminster, Kachina Southwestern Grill, and Snooze -An A.M. Eatery for hosting us during this trip. As always, all opinions are our own.
For more great Colorado hikes and activities for every season, check out our Colorado travel page.