About fifteen minutes North of Denver, there is a wonderful place called Broken Shovels Farm where animals are safe, happy, and always up for a good snuggle!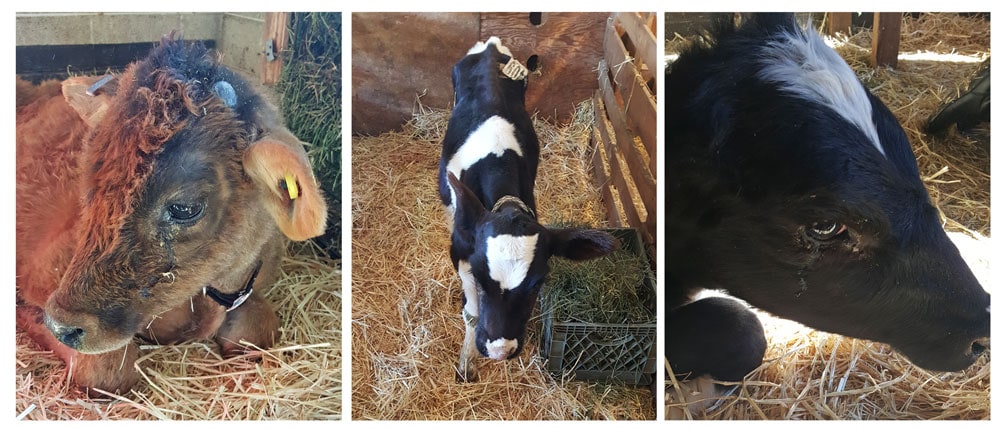 The farm started as a slaughter-free goat dairy, and has transitioned into a full-blown farm rescue with cats, dogs, chickens, pigs, turkeys and even cows, in addition to the many goats.
Free Open Farm Days at Broken Shovels Farm
Throughout the year, this urban farm hosts open farm markets on Sundays. These free events are the perfect opportunity to meet the animals of Broken Shovels Farm and purchase some delicious goat cheese! (Note: make sure to wear closed-toe shoes, this is a farm!)
Each year on the Sunday before Thanksgiving, Broken Shovels Farm also has a special "Thanks-living" celebration, complete with vegetarian vendors and lots of loving animals to meet. We had the pleasure of joining this wonderful celebration of life and love this year, and we had a fantastic time!
However, my favorite time to visit Broken Shovels Farm is in spring… because BABIES! Duh! Baby goats have to be the silliest, most wonderfully loving creatures ever… and they are the best snugglers!
It is always so heartwarming to get to spend a day with these peaceful farm animals. We try to get out to this amazing, unique place at least once a season!
To stay informed of future events, be sure to like them on Facebook! You haven't lived until you've snuggled a goat, trust me!
For more animal experiences near Denver, read this list!