There is a reason why stand up paddleboarding has grown exponentially in popularity over the last couple of years… it is addictively fun! After my first time on a stand up paddleboard, I was hooked! I could easily spend hours on the water paddleboarding, especially in a gorgeous area. Which is why I love to SUP on Horsetooth Reservoir near Fort Collins when we are in Colorado.
Why Horsetooth Reservoir is a Great Place to SUP in Colorado
When we lived in this scenic state, we loved to head up to Horsetooth Reservoir on a warm summer day and paddle around for a few hours, soaking in the sun and views!
While paddling on other Colorado lakes and reservoirs was fun, there is just something so much more scenic and peaceful at this location. It quickly became our go-to SUP spot. We even brought my best friend and her then-boyfriend there on their trip to Colorado, as well as our nephew on his recent visit.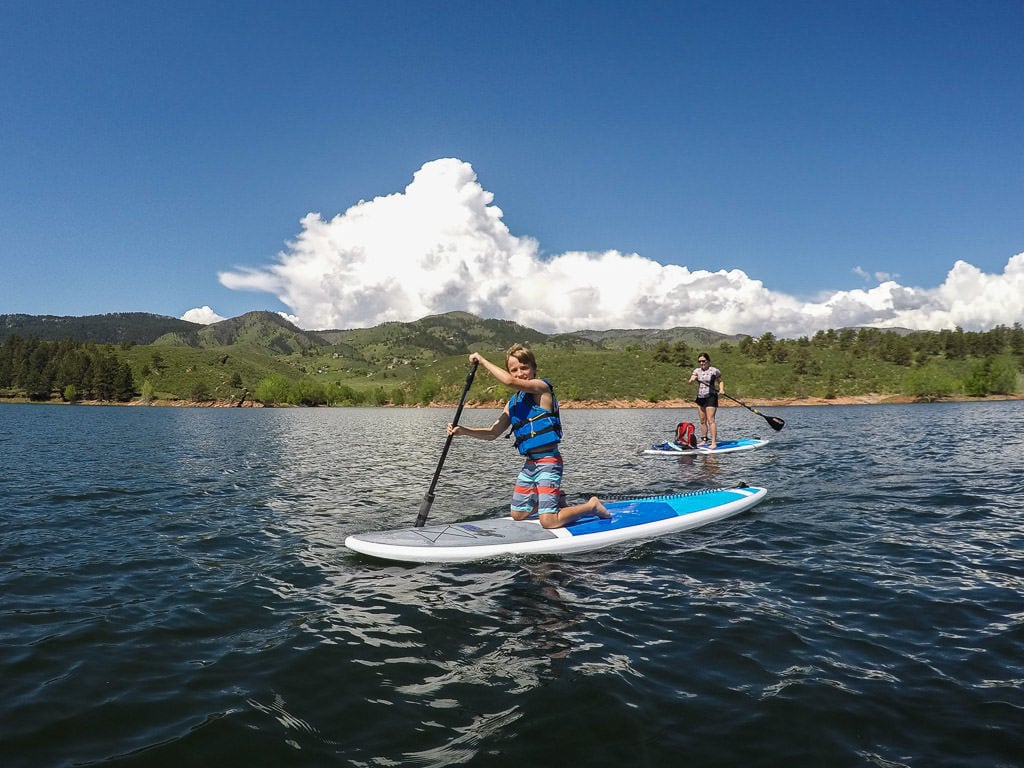 Where to Get Stand Up Paddleboards on Horsetooth Reservoir
When we made our first trip to Horsetooth a few years ago, we lucked out by finding a great, newly opened, SUP company near Santanka Cove. And we go back to them every time because we love the team there so much.
Paddle Board Rental at the Comedy Overlook has the lowest prices in the area. And they are the nicest people to work with! They even snapped a photo of us before we went out exploring on our first time out, which made for a great memory! Plus, they have specials on weekdays for extra savings.
What to Expect
After receiving a lesson on how to use your board, you'll carry it a short walk down to the water. Then, in a few moments, you'll be paddling along on your way to explore Horsetooth Reservoir! It really is very easy! (Note that the life jacket on your board must stay with you at all times and kids are required to wear theirs).
SUP is an easy way to explore a new area and a great workout! Luckily, paddling through the gorgeous coves of Horsetooth Reservoir is so much fun you may even forget you are burning calories.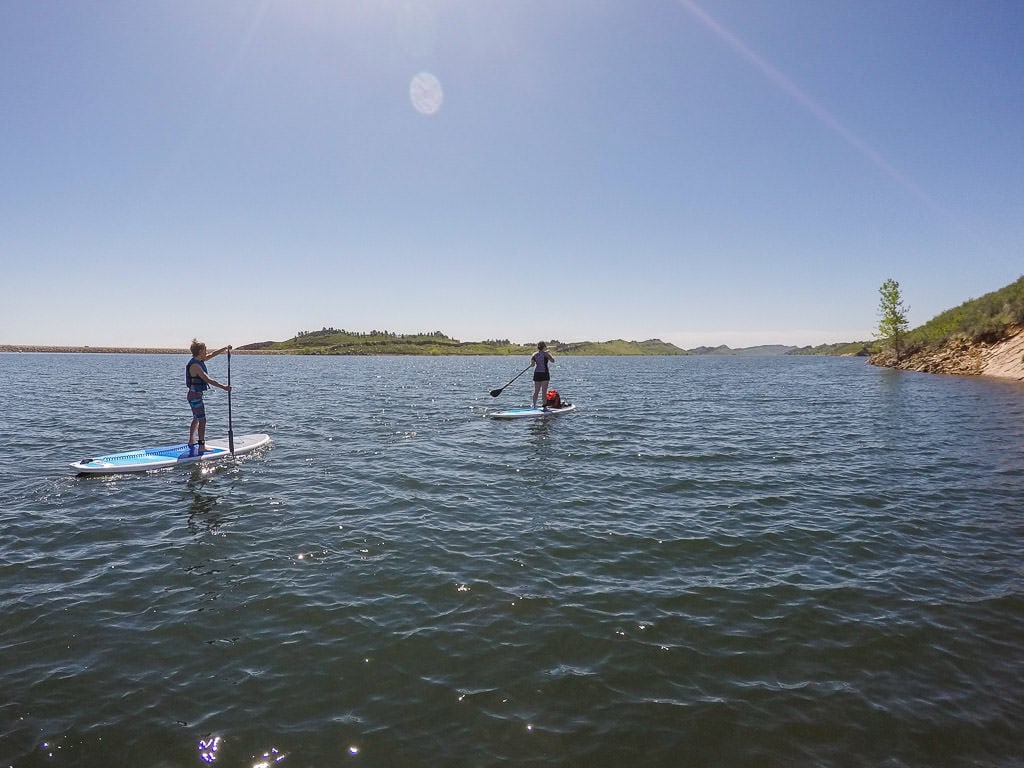 There are also lots of places to chill on the water or do some yoga if you need to catch your breath. And there are even some spots to pull off and have a picnic.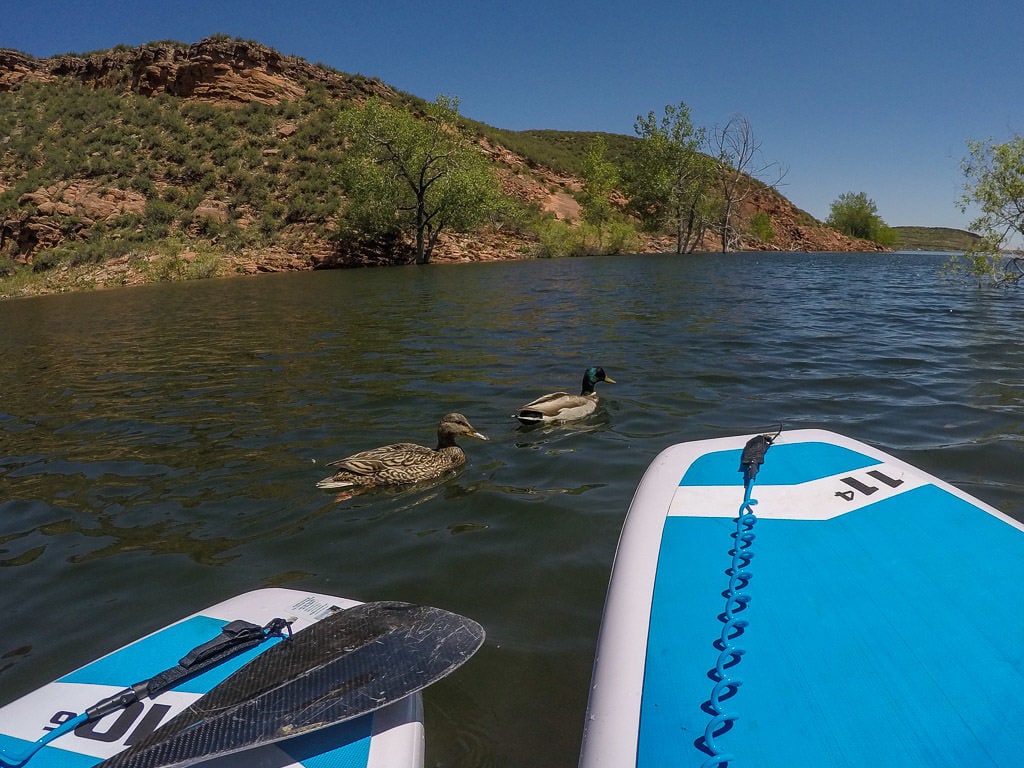 Horsetooth Reservoir is huge, so you could explore all day if you want to!
Final Thoughts on Stand Up Paddleboarding
You should definitely give SUP a try if you haven't yet. I have zero coordination, so if I can do it, anyone can! It is a great activity for a group or to do with kids, also.
And summer is the perfect time to SUP in Colorado. You can soak up some rays, then take a dip in the cool mountain water when you get too hot.
P.S. If visiting Arizona, don't miss out on another epic place to go paddleboarding at Lake Powell!
Want more to do? Check out our other Colorado insights and favorite places!