Our 10-year-old nephew just came to visit us in Colorado all by himself! And he was totally unphased by it. What a badass, right? Anyway, we were really impressed with how easy this process was, once we understood all the rules needed for unaccompanied minors to fly with Southwest.
So, I just wanted to give a quick overview of how it worked for anyone else who is curious about what this process looks like for a child flying alone. Plus, some tips on how to make the whole process run smoothly!
Overview of the Rules for Unaccompanied Minors to Fly with Southwest
Southwest makes the rules of this policy pretty clear on their website. The child flying alone has to be older than five. And they can only fly alone on a non-stop or same-plane flight within the U.S. So, when you are planning the child's trip, be sure to keep that in mind. (Read all rules for Southwest's unaccompanied minors policy here).
Setting Up Flights for Unaccompanied Minors
Because we don't just have stacks of money sitting around, our nephew's flights were paid for through our Southwest Rapid Rewards Points. (Read more about how these points make our travel exponentially cheaper).
This was one of the more painful parts of the process because I couldn't just book his flight online. I had to call and set everything up. About an hour after holding, giving a nice lady on the phone allll the information, and paying the $100 unaccompanied minor fee ($50 each way), he finally had tickets! And I had an email confirmation to prove it.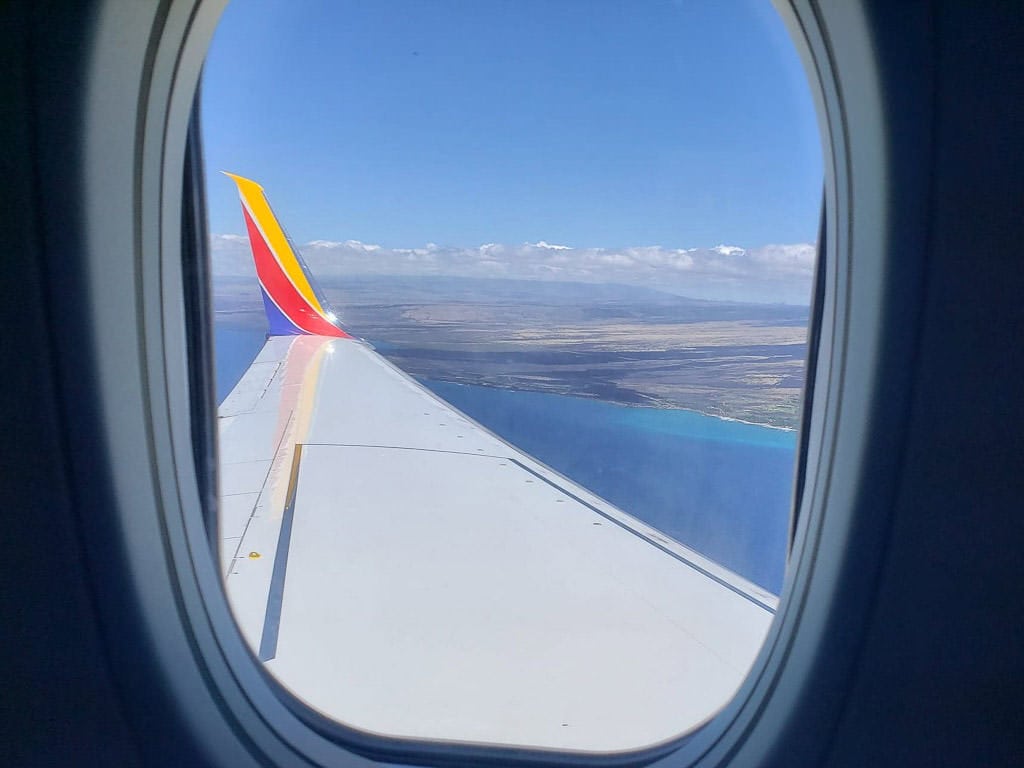 Information you need to set up the flights for a child flying alone
Child's name & birth date
Flight information (and Rapid Rewards number, if using points)
First and last name, phone number, and address of the person dropping them off
An alternate person designated to drop them off if the original person can't – including full name, phone number, and address
First and last name, phone number, and address of the person picking them up
An alternate person designated to pick them up if the original person can't – including full name, phone number, and address
How Departing & Arriving Works for Unaccompanied Minors Who Fly with Southwest
This entire process was actually really easy, for the most part. But there are some important things to keep in mind.
How Departure Works for a Child Flying Alone with Southwest
Check-In Process for Unaccompanied Minors
Upon arrival for his flight, my sister-in-law had to check my nephew in and show her driver's license (don't forget your ID!) to prove she was the one listed as the one dropping him off. He received his ticket in a plastic pouch he had to wear around his neck the entirety of his trip. And she received a gate pass that allowed her to go through security and to the gate with him. Only one person is allowed to have a gate pass to take the child. You'll also have to sign a form agreeing to their rules.
Note: If you are dropping a child off, you still have to go through security as usual. Don't have anything on you that won't be allowed to go through security – like a bottle of soda or lotion in your purse. And they can't add TSA pre-check to a gate pass, unfortunately. So, you have to wait in the normal line. Be sure to bring a copy of the child's birth certificate as well, just in case they need to check it.
Departure Process
After getting through security, make sure to check in with the gate attendant to let them know of any unaccompanied minors you are escorting. They will need to do a quick quiz of their name, the name of the person picking them up AND the alternate (so be sure they know who both are – first and last name).
When it is time to board, they will be escorted on the plane and will sit in the front. They are not supervised the entire time, but the attendants do check on them occasionally.
The person dropping them off is required to stay in the gate area until the plane has taken off. If you can't see the plane taking off, the gate attendant will tell you once you can leave.
How Arrival Works for a Child Flying Alone with Southwest
Check-In Process of Parent/Guardian
When it was time to pick up my nephew, I made sure to get there with plenty of time to check-in, go through security, and meet him at the gate. I had to show my ID at the counter to get a gate pass to go through security and also sign a paper agreeing to the terms.
Arrival of the Unaccompanied Minor!
Finally, after some minor hassles (or bigger ones if there are lines, delayed flights, etc.) the kiddo you are waiting on should be one of the first people off the plane. I was so excited to see my nephew walking up to me, I could have jumped up and down! (But, I didn't want to embarrass my favorite too-cool, ten-year-old kid).
I almost walked right off with him, but the attendant told me to wait to sign a form saying I picked him up. So, be sure you don't leave without doing that!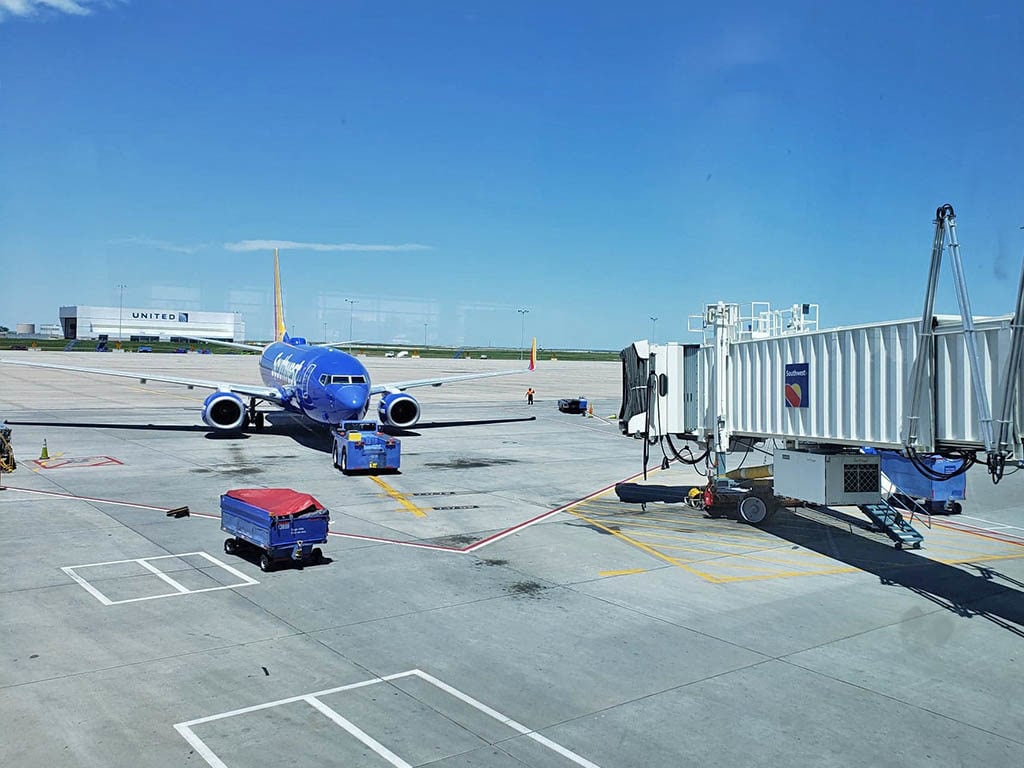 Then, Do It All Again …
When it is time to send them back, you just repeat the same process. And cross your fingers the flight isn't delayed and your stuck sitting in an airport together for an extra three hours. I've never been so thankful for iPads than when we were notified his return flight was delayed!
But, overall, this was an easy process for our nephew to fly with Southwest. And it was made extra enjoyable with their kind attendants who joked with him and kept us informed along the way. We love to fly with Southwest and are so glad our nephew had a good experience, too.
If you have a kid who needs to travel alone or who has the opportunity to visit a cool traveling family member who can show them a new place, we highly recommend talking with them about if they would be comfortable going alone for a visit!
The self-confidence boost our nephew had from flying alone was fantastic. And we'll cherish our awesome memories of going to Rocky Mountain National Park, exploring around Denver, and paddleboarding near Ft. Collins with him. It reconfirmed moving away all those years ago was definitely worth it to be able to share in our adventures like that!
How do you feel about your child flying alone? Would you let them fly with Southwest now that you know more about their unaccompanied minors policy?