A few years ago, before we even thought full-time travel was an option, we were just a couple of grown-up kids wanting to stretch our budget to travel more. So, we did what most people do and looked into which credit cards offered the best points – hellllooo Chase Southwest Visa.
Unlike other mileage programs, collecting points with Southwest has the huge advantage of gaining a Companion Pass.
Ever since learning about this amazing perk, we've made sure to use our Chase Southwest card to get one – which is surprisingly straightforward. From using our Companion Pass to take weekend getaways during our time in the 9-5 life, to taking trips to see family during special occasions, and even using it to get to cheap hubs for international flights as we've expanded our travel through house sitting. We get a ton of use out of this pass and the points we rack up with our card. It is no wonder we tell all of our friends who like to travel about it!
Note: This article was originally published in Dec. 2016, but has been updated to reflect current details.
So, if you travel regularly with your spouse, friend or another special person in your life (or want to travel more), the Southwest Companion Pass can be a great way to save on flights within the U.S., Mexico, Central America, and the Caribbean.
And it is actually much easier than you would expect to get a pass of your own by taking advantage of the special bonus points available throughout the year through the Chase Southwest Visa card. Here's everything you need to know…
What is the Southwest Companion Pass?
The Southwest Companion Pass allows a designated person to add a companion to any flight that they book with Southwest for free. The pass is a bonus reward for earning 135,000 points with Southwest Airlines. It is automatically added to your account once you meet that requirement within one calendar year.
The pass is good for the year you earn it and the year after. So ideally, you want to get one at the beginning of the year rather than towards the end. However, even if it takes you an entire year to earn it, you will still get a lot of use out of it the next year!
Why We Love Our Southwest Companion Pass
1. It allows us to travel WAY more often.
After earning the points needed for the companion pass, you get to keep all of them – that's 135,000 points! Our goal is to get the most trips possible out of our pass, so we usually try to find dates and locations that are under 10,000 points round trip to visit when planning short getaways.
The easiest way we have found to do this is by using the map search and flexible dates features on the Southwest Airline's website and choosing points rather than dollars for the currency when searching. Since we get one of our flights for free, that's about 11 trips that we only have to pay taxes and fees for (usually about $11 per person within the U.S.).
2. Southwest even flies to Hawaii (inter-island, too).
In case we didn't make this obvious in all of our articles about Hawaii, it's pretty much our favorite state and one of our most beloved places ever. Last year, when we spent two months house sitting there, we shelled out about $2,000 in flights there, back, and between islands.
We'll be going back this year and, thanks to our Southwest Companion Pass, we'll be spending under $50, since we only have to cover taxes and fees. That is a huge savings! And since we hope to go back to Hawaii often, it is also a huge reason to keep earning points through our Chase Southwest Visa cards to always have a Companion Pass on hand.
3. Southwest flies domestic and international.
In addition to the U.S., Southwest also flies to awesome international destinations. Currently, that list includes Mexico, Belize, Costa Rica, Aruba, Cuba, Jamaica, Grand Cayman, Turks and Caicos, the Dominican Republic, and the Bahamas.
We're always on the lookout for good accommodation deals or house sitting opportunities in these locations, since we know we could get there for cheap! (Note: Taxes and fees for international flights are significantly higher, but usually less than $100 round-trip per person).
4. Bags fly free with Southwest (and other perks).
This is another great way to save – not having to pay to check your bags! With Southwest, you get up to two bags for free, plus a carry-on and a "personal item." You also get a free alcoholic drink on certain holidays. And, you are able to cancel or reschedule your free flights with no fee and use those points toward future travel if needed, "as long as reservations are canceled at least ten minutes prior to the scheduled departure."
Plus, the Southwest team members always seem to be the happiest people at the airport and try to make your flight fun! We have been flying with them for years, and have had wonderful experiences.
5. Cheap flights to international hubs can offer more savings.
When it came time to book our flights for our extended visit to Europe, Southwest wasn't going to be of any help … or would they?!?! We had the genius idea of finding a flight from anywhere in the U.S. then using our Southwest points and Companion Pass to get there. Just use Kiwi.com to search flights from anywhere in the U.S. to anywhere in Europe for the best deal.
We ended up with one-way flights to Belfast from Rhode Island for just $250 each on Norwegian Airlines, plus about $20 in taxes and fees for our Southwest flight. It would have been at least double if we had chosen to leave directly from where we were staying in Florida.
6. It is surprisingly easy to get a companion pass!
The Chase Southwest Visa Credit Cards often have bonuses of 60,000 points or more! So, if you are able to qualify for two card options (there are individual as well as business credit cards), you are already very close to your goal!
How to Get a Companion Pass with Chase Southwest Visa
So, you've decided the Southwest Companion Pass is for you and want to know how to get one quickly? We've outlined the five easy steps we use to get one. We cycle this out every two years, alternating which of our names we put it in.
(Disclaimer: I am not a finance expert – heck, I'm not even very good at math. We take no responsibility for your personal actions. I am simply explaining the easiest way we have found to get a companion pass. I highly suggest only following these steps if you are in good financial standing and are able to pay off what you put on your credit cards monthly. This option is definitely not for everyone.)
Step 1: Sign up for a FREE Southwest Rapid Rewards Account
In order to earn points toward your companion pass, you must have a Southwest Rapid Rewards number. When you sign up for the Chase Southwest Visa credit cards you will also be prompted to put in your rewards number. If you don't have one already, you will need to create an account at www.southwest.com/rapidrewards.
Also, note that any points you have already earned within the current calendar year will go towards the total you need for the companion pass. However, anything earned outside the current calendar year will not count.
Step 2: Sign up for a Chase Southwest Credit Card
There are multiple options for the Chase Southwest Visa cards with rapid rewards point bonuses for applying to the cards. Make sure you can meet the minimum spend before applying, otherwise there is no point. This minimum spend usually is from $1,000 to $3,000 within the first three months of having the card.
Also, note that there is an annual fee associated with these cards. But you should receive bonus points at the time the fee is due each year which helps balance it out. Just read everything beforehand so you don't have any surprises. These rules are always changing, and – again – I am not a professional.
Step 3: Spend the minimum amount to earn the bonus
As noted, in order to receive the bonus, you have to spend a certain amount within the first couple of months that you have the card.
The easiest way we found to spend the minimum is putting all of our usual expenses on our card and paying it off before the bill to avoid interest fees. It definitely helps if you can use the card to pay for a big expense or vacation though.
A few creative ways to spend the minimum amount that we have read about:
Use your card to pay for family/friends expenses and have them pay you back.
Pay ahead on bills you will have to pay eventually anyway.
Buy gift cards to use later (*I'd double check that they were activated correctly before leaving the store, though).
Step 4: Repeat steps 1-3, and earn any additional points needed
After spending enough to earn the bonus on your first card, repeat the process with another Chase Southwest Visa card. Some people apply for both at the same time, but I think doing them separately is much safer to ensure you can meet the minimum.
If you were able to get 60,000-point bonuses each time, depending on your minimum spend, you need less than 15,000 more points to get your pass! Just continue to use your card for everything, look for other bonuses for using certain Southwest partner companies, and watch your points add up.
Step 5: Wait for your Companion Pass and set it up
After reaching 135,000 points, you will be notified by Southwest that you have earned a companion pass. If you do not receive a notification from them, definitely reach out to make sure nothing went wrong. You are prompted to add your companion when you are first notified and they will be mailed their companion pass.
You may change your designated companion up to three times each calendar year. Although we've never been asked for it, Southwest states that you should bring your companion pass with you to the airport when you book a flight using it.
This process took us about three months. But if you have a lot of expenses coming up that you can put on your cards, you could probably knock this out much more quickly. Or you could spread the minimum spend out over the three months for both cards and have your card in about six months, if that works better for you.
BONUS STEP: Once you get your Southwest Companion Pass let us know about your first trip! Just tag us using @TrailingAway on Instagram or Facebook.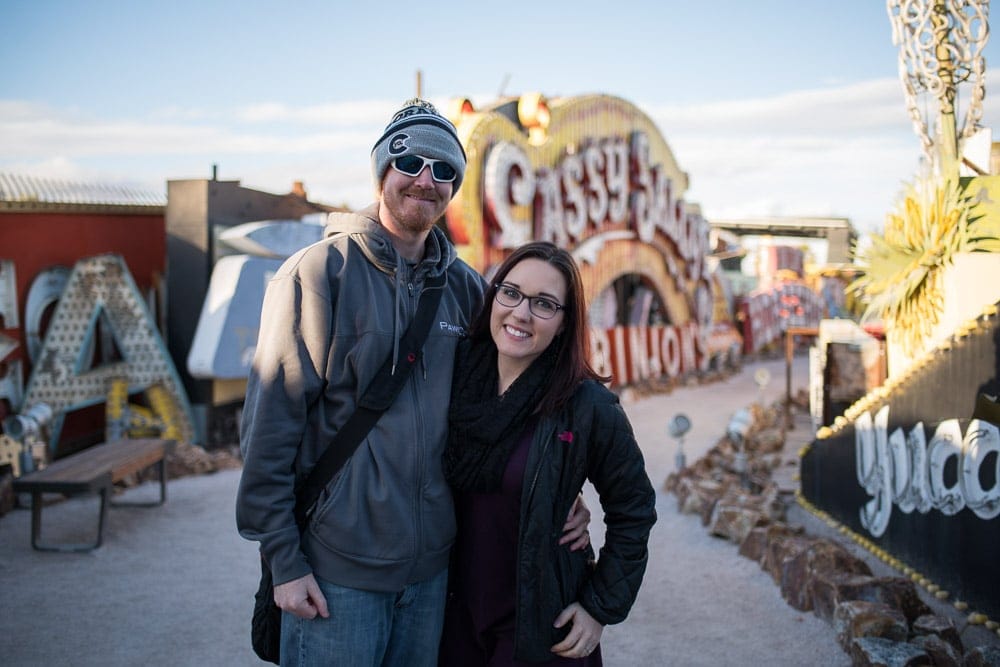 Using Your Southwest Companion Pass & Rapid Rewards Points
When you are ready to use your companion pass, book your flight first using points. Then, go to the "my travel" tab and click "add a companion" to book the companion flight. It is important to note that your flights will not be 100% free.
There are taxes and fees that you will have to pay that are usually about $11 per person for a round-trip domestic flight. And international flights are significantly more. But, obviously, you will still be saving a whole lot using the companion pass even with the taxes and fees!
Once your flights are booked, pat yourself on the back for saving a ton of moolah and set a reminder to check into your flight 24 hours before your departure, so you get good seats too (Southwest does not have assigned seating).
If you are like us, you may eventually find that you have more points than you really need. Although they never expire, this is a fun opportunity to bless someone you love with travel. It is actually really easy to book tickets for friends and family using your points! Simply put in their name and information when signed into your account, then forward them their booking info.
Happy travels!
---
To have more tips and travel inspiration sent directly to your inbox, don't forget to SUBSCRIBE.