At first glance, you may think that some of these pictures were taken on an epic safari out on the plains of Africa. But surprisingly, they were taken just a short drive from Denver at the Rocky Mountain Arsenal National Wildlife Refuge! This amazing place embodies some of the best qualities of Colorado – open space and wildlife where you would least expect it!
About the Rocky Mountain Arsenal
Just northeast of the city, this urban refuge comprises 15,000 acres of prairie, wetlands and woodland habitats with hundreds of animal species, plus entry is FREE!
Interestingly, the arsenal got its name from being a chemical weapons manufacturing facility in World War II. However, after extensive environmental cleanup, a roost of bald eagles decided to call this unique place home – leading to its designation as a national wildlife refuge in 1992. And bald eagles still call this awesome place home throughout the year!
Things to Do at this Denver Wildlife Refuge
Depending on how much time you want to spend at the refuge, you can take the 9-mile self-guided car tour, or you can pick a spot to park and hike some of the 10 miles worth of trails! You could also go fishing, biking or take a guided tour with a naturalist. But, here are our favorite activities.
Drive Through the Bison Area
This is a must, especially since you aren't allowed to walk through this area. No crazy selfie antics here, please! You are not allowed to walk in this area. But, you can still admire these majestic creatures from your car.
A good zoom lens can work wonders to get an up-close look, too!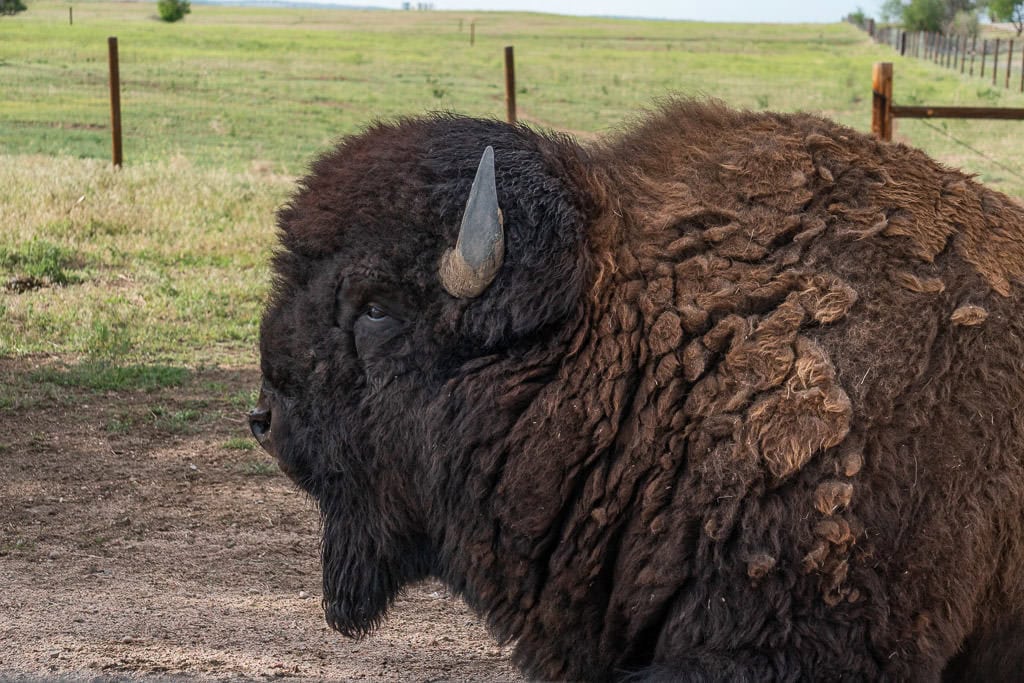 Look for Other Wildlife
The refuge is also home to hundreds of other bird species, a bison herd, deer, coyotes, black-footed ferrets, and of course, prairie dogs. You definitely want to bring your camera on this trip!
Before exploring, make sure to stop by the visitor center to get a map and rent some free binoculars (they just hold your ID). Explorer backpacks filed with fun activities are also available for the kiddos to check out.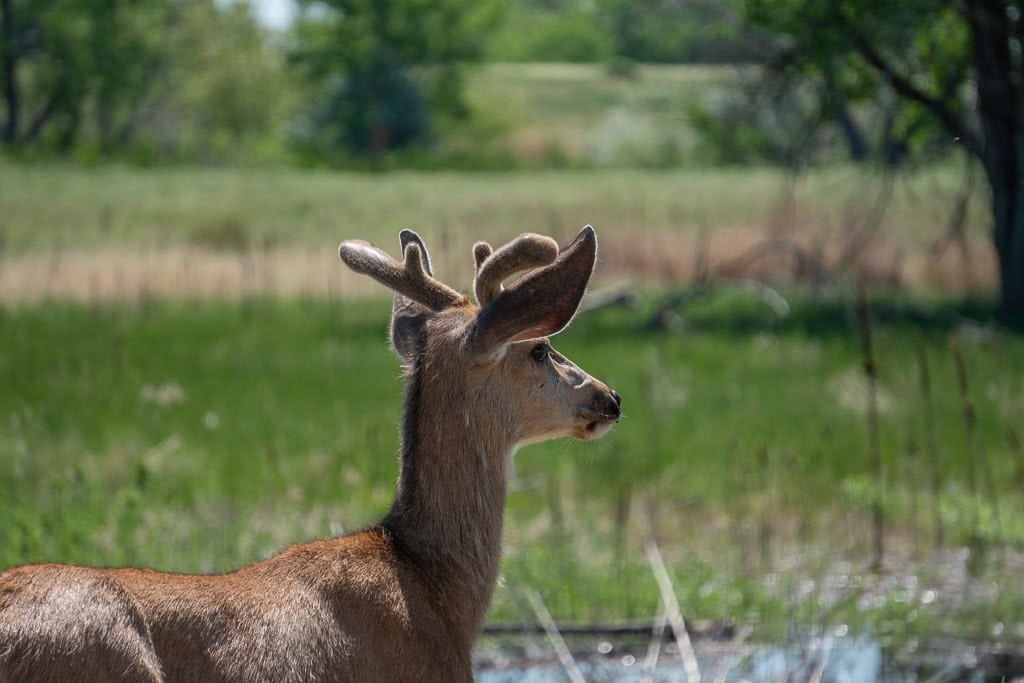 No matter what time of year, the arsenal is always a wonderful place to feel a little bit closer to nature without having to trek too far from home. And, did I mention it's free? 😉
Read about other things to do outside in Colorado.