According to our dedicated research, camping is the BEST WAY to see Iceland. We spent almost two weeks exploring Iceland's Ring Road and out into the West Fjords in a campervan and absolutely loved it.
Traveling by campervan (or getting a rental car and tent camping if you're extra outdoorsy – or budget-conscious) is an amazing way to see all the great places in Iceland. Most top Iceland stops – like the iconic Golden Circle – are already very nature-focused, so you can often find some of the best Iceland camping sites nearby.
While the scenery was stunning during our Iceland road trip, the cozy and peaceful vibe of the campsites was one of our favorite parts. After a long day of exploring, we loved to settle in, cook a meal, and chat with other travelers. Plus, the vehicle, accommodation, and kitchen-to-go combo saved us a decent chunk of money!
Why Camping in Iceland in a Campervan is Amazing
While renting a campervan has become a go-to way to see Iceland. Some extra adventurous people bicycle camp, car camp, or tent camp as well! The elements are just a little too unpredictable for us to be totally exposed though.
Here are the top reasons we loved staying in a campervan in Iceland:
1. Flexibility
The top reason we chose to rent a campervan for our first extended trip to Iceland is because we wanted to be able to take our time if we fell in love with a specific area. We think going at your own pace is always a good idea when possible.
Whenever we travel, locals and other travelers tend to give us tips, and if our itinerary is too set we can't act on that great info! Being in a campervan allowed us to change our route or plan on a whim and we loved it.
2. Close to Nature
Getting to sleep in beautiful areas with the wind and rain rocking us to sleep just felt like how you should experience Iceland. We'd awake to lambs "bahhing" some mornings and would hear birds or waterfalls in the distance. It was just epic!
Since we visited in early autumn, we also were graced with an aurora borealis appearance!
3. Convenience
Many campgrounds are close to great hikes, restaurants, and attractions. It's great to not have a long commute to the next stop on the map! It's also nice to have a little toilet, shower, and kitchen on board (most vans) when you need it.
4. Cost Savings
One of our favorite reasons to get a campervan is the savings. Iceland is notoriously one of the most expensive countries to visit. By combining your rental vehicle and accommodations, you can save a decent amount of money. Plus, you have a kitchen with a small refrigerator to help you avoid the high cost of meals out at restaurants.
Iceland Camping Rules & Tips for Camper Van Rentals in Iceland
Headed to Iceland and planning to campervan around? Here's what you need to know:
No More Wild Camping in Iceland (Womp Womp)
Until recent years, you could pretty much camp wherever in Iceland. They had an amazing law that allowed you to camp on any uncultivated land as long as you follow "leave no trace" principles.
However, it is now illegal to camp in any national park and most tourist sites because some disrespectful visitors ruined it. You should now only use a designated campsite when camping in Iceland – especially in a campervan.
Always Respect Land & Facilities
If camping or taking a bathroom break, always use facilities when provided and don't use the restroom or dispose of waste outdoors. Yes, that means you need to remove toilet paper and waste if you don't have access to a toilet.
Don't pee outside when you can help it, either. A big complaint that led to wild camping restrictions is popular tourist camping areas smelling like pee and people just doing their business without disposing of it!
When using facilities, please clean up after yourself and be a good guest as well.
Book Ahead for Popular Iceland Campsites
In some areas of the country, it won't be necessary to book ahead. However, when you are camping in the more popular areas of Iceland (like the Golden Circle and South Coast), booking your campsite ahead is a good idea!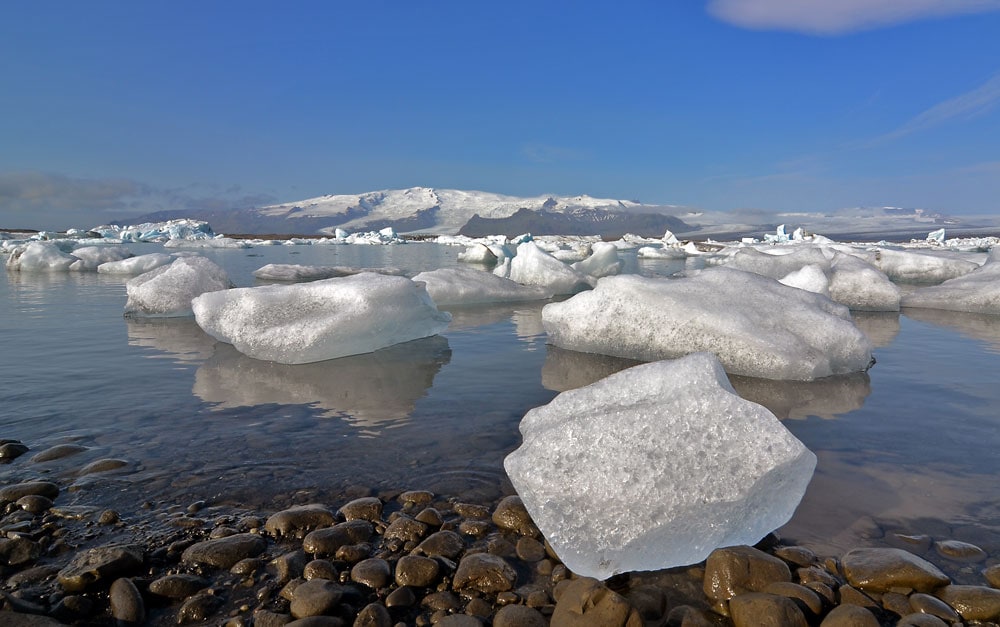 Icelanders also like to camp, so weekends and holidays are extra important to book in advance. If you haven't booked and you arrive after dinner time, your odds of getting a spot are low. So, arrive early if you aren't booking your campsite.
You should be able to book by using your credit card online. In Iceland, credit cards are also very commonly used.
Watch Out for f Roads
In Iceland, road conditions vary greatly. One type of road to look out for on your map are Iceland's f-roads because they are only for 4×4 vehicles! Most are found in the mountainous highlands region in the center of the country, but be sure to keep a lookout when turning off the main Route 1.
Don't Make a Fire
Iceland may be the "land of fire," but that's not an invitation to make your own! Since Iceland is very lush and also has strong winds, fires are usually prohibited unless using a designated grill provided by a campground. Having a small gas stove to travel with is a good alternative!
Don't Drive Dedicated Roads
Iceland's nature is very fragile and can also be dangerous! Stay on roads (whether paved, gravel, or dirt). Your map and local signs should indicate where the road is, so stay on it to protect the environment and yourself. This is one of the most important things to remember when in any rental vehicles!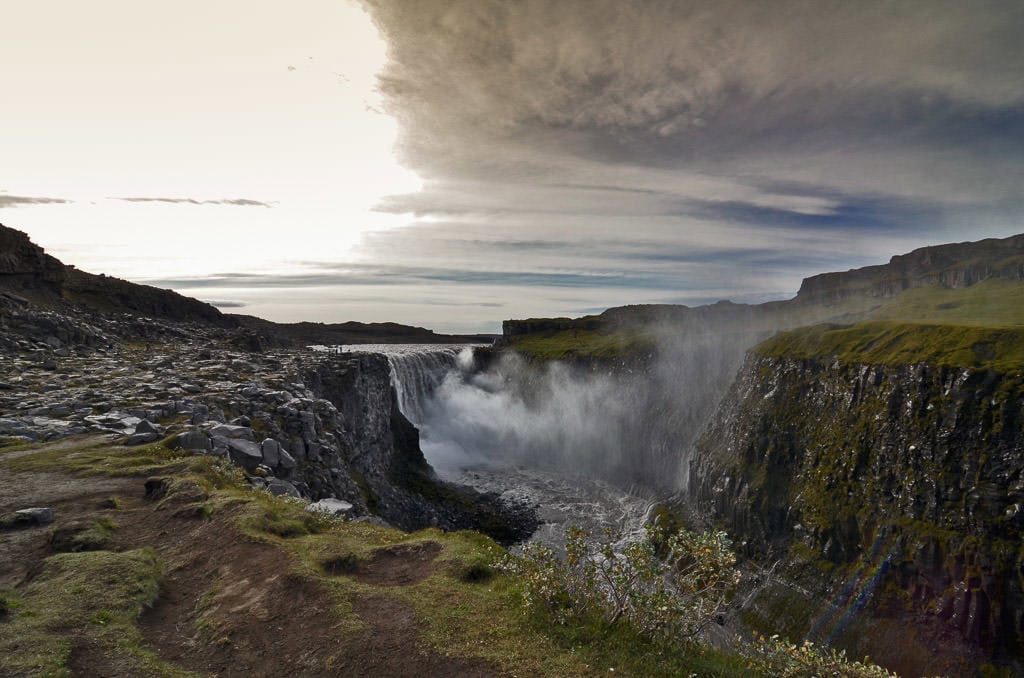 Keep an Eye Out for Gas Stations
Once you leave the city, gas stations do become a little more spread out. Be sure to fill up before going to the more remote areas of the country. Making sure you have enough drinking water in your fresh water tank at all times is also key.
Go the Speed Limit & Follow Driving Laws
While driving, look for speed limit signs and be sure to comply with them. Most of the country has free-roaming sheep which can be hazardous. Slowing down in certain areas, especially close to farm land, can be life-saving … for you and the sheep!
There are also camera speed traps along the ring road and fines can be very expensive. Apparently, the rental car company can use the credit card on file to pay for these, so don't think you'll get away from the fee when you leave.
There is a pretty much zero tolerance policy for drinking and driving also and it is taken very seriously. Wearing seatbelts is also legally required and you can't use your phone when driving.
When is the Best Time to Camp in Iceland?
Since the winter months have very extreme weather, the summer months are the most popular time for camping in Iceland. The weather is comfortable and less severe. Also, most campsites are only open from May through September, so early fall is probably the latest you would want to plan your campervan trip.
However, there are some campgrounds open year-round, they just aren't very common.
Remember, It Doesn't Get Dark in Summer
A perk and downfall of doing a summer campervan trip through Iceland is that it doesn't get completely dark ever. This means more daylight hours to play outside, but it also could make it difficult to sleep at a campsite due to the "midnight sun." Bringing an eye mask and making sure you have curtains on your windows can help.
If you go on a campervan trip in September, it will get dark! But it will also be colder, so make sure you have a heat source in your van. However, you'll also have a chance of seeing the Northern Lights (aurora borealis) – like we did!
Read more guidelines about camping in Iceland here.
Iceland Campgrounds Overview
With hot showers, kitchen facilities, an open dining area, washing machines (usually), and an opportunity to be social with other travelers while hanging out in the common area, a campground is the best option when traveling in a campervan around Iceland. Some may even have free Wifi, a swimming pool, hot tubs, and other amenities!
Campsite hours, rules, pricing, and availability varies and may change at any point. Be sure to check with the office of these campgrounds before planning to stay. Some may also require booking ahead to reserve a spot – especially in the busy summer high season.
Keep in mind, areas like the shared kitchen will be busy at peak times, so planning your meals at off hours may help you avoid the hectic times when using the cooking facilities.
Overall, we loved the Iceland campsites we experienced. Some with hiking trails and grocery stores nearby would even make the perfect base for a few days. You can look on Google Maps when deciding where to stay to make sure the location is the best choice for you.
Finding the best campsites for your Iceland camping trip takes a little bit of research and some good luck with booking in time! While you can usually find something, the best places will book up ahead of time in peak season. So, if you are just winging it, have different campsites in mind as backup!
Top Iceland Camping Site Locations for Campervans
1. Reykjavík Campsite: Located in the capital city, this very large campground was conveniently walking distance to downtown and also next to a pool and spa. We also felt like this one had a strong community feel with travelers sharing extra resources and tips! The commitment to sustainability is another huge perk. Read more.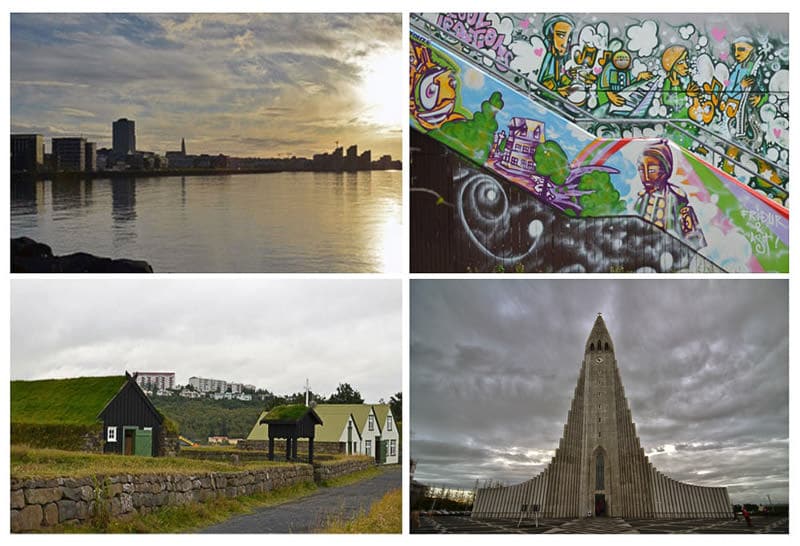 2. Thingvellir National Park Campgrounds (Golden Circle Iceland): If you are like us and feel extremely tired on your first day in Iceland, staying in the Golden Circle is ideal to have first dibs at hiking the next day. This campsite is right in the action.
3. Skógar Campground (South Iceland): Although EXTREMELY popular, this campsite provides a unique camping experience with the iconic Skógafoss waterfall as a backdrop.
4. Þakgil Campsite (South Iceland): This more secluded campground near Vík has stunning scenery and access to hiking trails. They also offer cottages if you want to take a break from the camping life. It's a nice stop along Iceland's south coast, which includes epic Black Sand Beaches!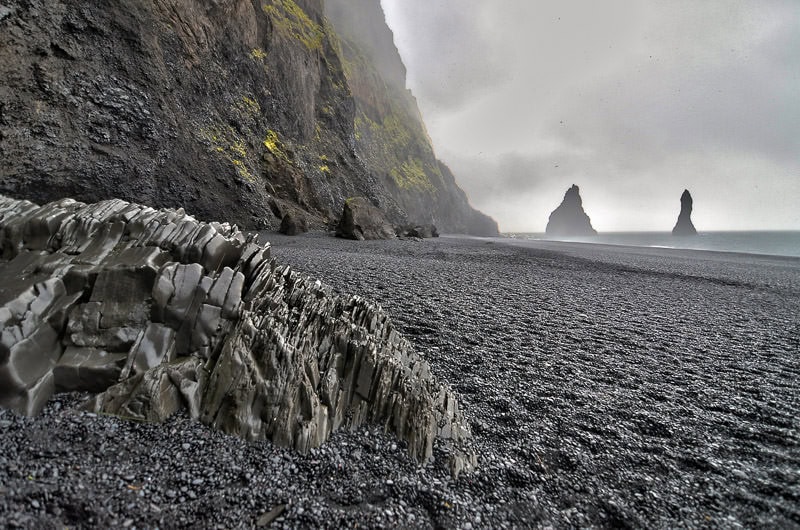 5. Skaftafell Campsite (Southeast Iceland): With the stunning views of Vatnajökull National Park included, this campground is a great option to be near all the NP hiking opportunities.
6. Kirkjubær II Campground (Southeast Iceland): This peaceful, large campground in Kirkjubæjarklaustur (near Höfn) was our favorite since it was surrounded by nature, hiking trails, and had a great local shop nearby to get meals and necessities.
7. Seyðisfjörður Camping Ground (East Iceland): The scenic location of this campsite in the town of Seyðisfjörður makes it a popular stop, as well as it proximity to hiking trails. Read more.
8. Egilsstaðir Campsite (East Iceland): We stopped here and were treated to a wonderful show of the Northern Lights! While aurora is not guaranteed, this is a wonderful stop if needing a break from driving in the remote east Iceland area.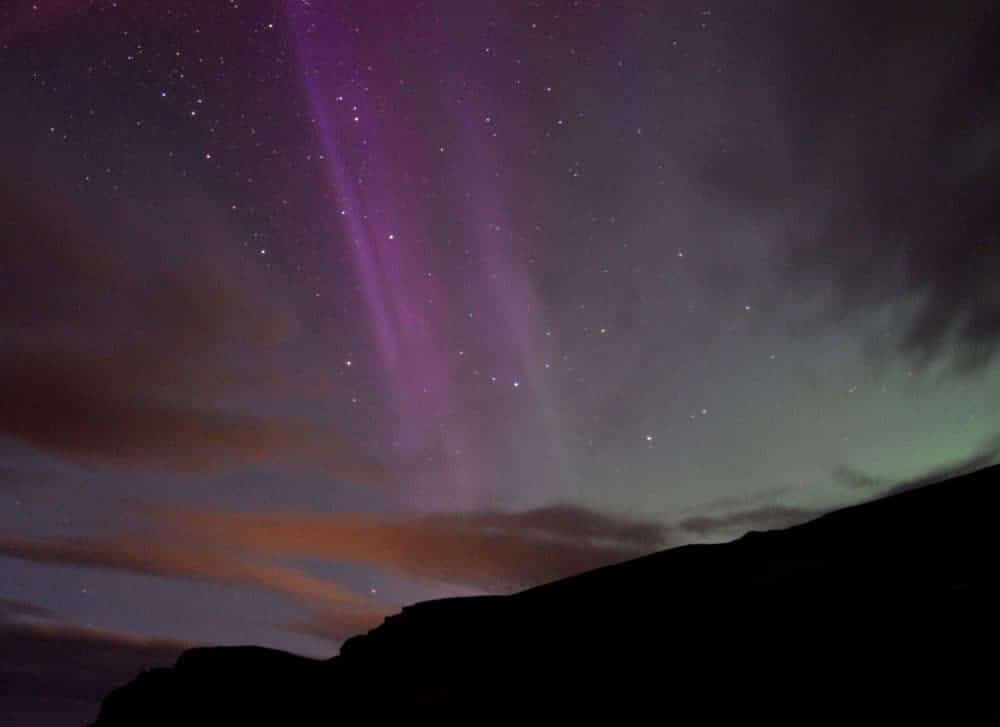 9. Hamrar Campsite (North Iceland): Located in Akureyri, the largest town in northern Iceland, this campground is in nature (yes – most are!). And it even has boat rentals on offer! Learn more.
10. Húsavík Cape Campsite (North Iceland): This campsite offers a picturesque coastal setting and easy access to whale watching tours.
11. Vogar Campsite (North Iceland): Located near Lake Mývatn, this campsite is open all year and has great scenery. Read more.
12. Ásbyrgi Campsite (North Iceland): Located in the Ásbyrgi Canyon in the northern portion of Vatnajökull National Park, this campsite offers a peaceful and enchanting setting.
13. Siglufjörður Campsite (Far North Iceland): If you plan to go further up north, this campground is tucked right into the lush mountain scenery. See more.
14. Sæburg Campground (Northwest Iceland): Funny enough, I haven't seen this gem on any other list, but it was one of our favorites that we just stumbled upon! Sæburg Campground was a little before the West Fjords and had an awesome seaside hot tub and big sitting area with a kitchen. Learn more.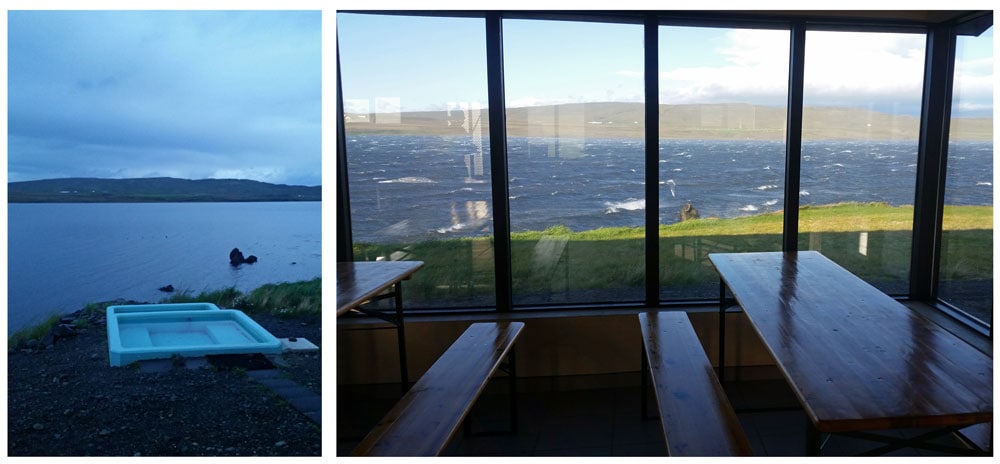 15. Breiðavík Campground (Iceland's Westfjords): This is the go-to campsite when visiting Iceland's iconic Látrabjarg Cliffs to try to spot puffins. It is lovely and conveniently located.
16. Þingeyraroddi Camping Ground (Iceland's Westfjords): Located near the famous Dynjandi waterfall, this campground has brand-new facilities.
17. Hellissandur Camping Ground (West Iceland): This campsite is on a lava field at the tip of the Snæfellsnes Peninsula northwest of Reykjavik. It also has updated facilities.
Learn more about Iceland camp sites.
Top Companies with Motorhome, RV & Camper Van Rentals in Iceland
There are multiple campervan rental companies in Iceland. Happy Campers is the one we chose, but we've compiled a list of others to consider and check.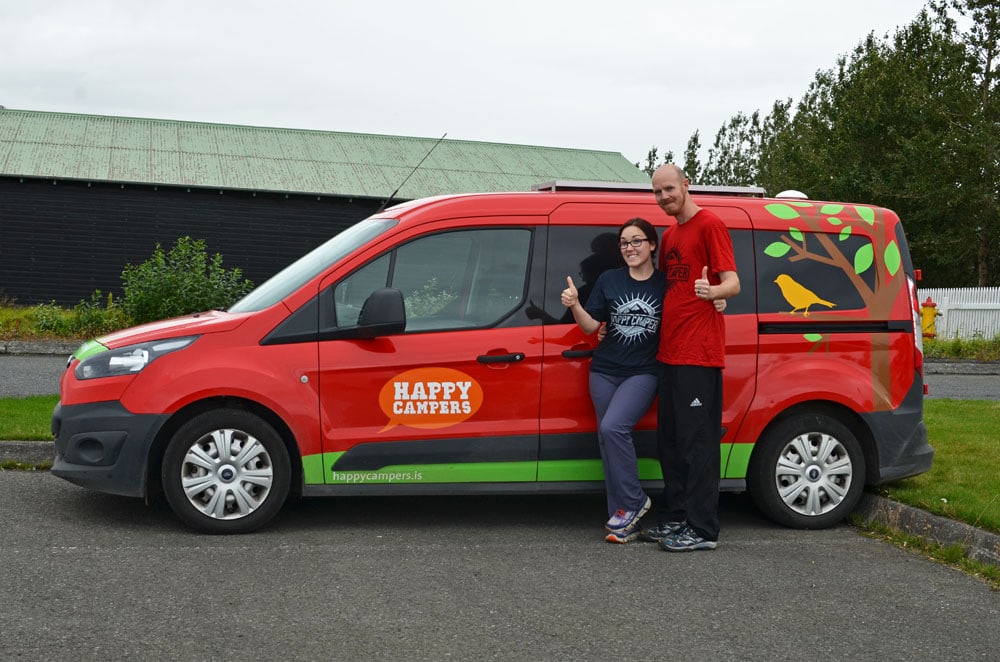 Remember, each option has different perks and pricing. Some options may have a bed big enough for two people while others just have a rooftop tent setup. One rental company may include unlimited kilometers while another may have a maximum before imposing an additional fee.
Be sure to read the rental car agreement and vehicle description carefully before booking your campervan hire. A collision damage waiver is also usually needed.
Things to Consider when Choosing a Campervan in Iceland
Ask yourself these questions when trying to choose the best campervan rental for your Iceland vacation.
Do you want manual transmission or automatic transmission? Pick what you are most confident with, not the cheapest option. Getting stranded is no fun! If you are planning to go on gravel or non-paved roads, 4×4 may be needed.
Would you prefer a small motorhome rental or are you drawn to larger vehicles to camp in? Most Iceland RV rentals are converted vans which don't offer much space to move around, but some larger vans and other options do exist.
What amenities does the van come with? Will you have a gas stove to make meals on the go or a heating source for cold nights? Do you need to bring your own bedding, cooking supplies, etc.?
Do you have unlimited mileage (kilometers) or will there be a fee past a certain point?
Is the booking process simple and is customer service helpful? We had a GREAT experience with Happy Campers and felt like we had a ton of support to make our adventure the trip of a lifetime. However, not all Iceland camper van rentals come with that same level of help. Read reviews before committing.
Are you getting a good rental price? Be sure to shop around, look for special offers, and sign up for email lists of companies that send out deals.
Costs to Consider When Planning an Iceland Campervan Trip
Campervan Rental Cost
This varies widely and depends on the rental companies you are looking at, type of van, and time of year. In general, the per night cost will be around US$150 per night (before additional fees).
We save by using our Chase Sapphire Reserve card because it includes primary rental insurance coverage which can add a lot to the total price of a rental.
Camping Fee (Camping Card Available!)
Campsites usually range from US$10-20 per person per night. However, you may find the occasional free Iceland campsite! Electricity and shower usage is usually extra at many campsites. Credit cards are usually accepted, but some showers and washing machines may require coins.
In recent years, Iceland's Camping Card has become a popular option for travelers planning to camp at multiple destinations. For €179, you get to camp for up to 28 nights for one family.
It includes more than 35 of Iceland's 200+ campsites, but that means you need to make sure your route aligns with using these to make it worth it. It is also only available from May 15 to September 15. Learn more about the Iceland Campingcard.
Fuel
Fuel is pricey in Iceland – at about $9 per gallon, so driving a lot will add up. Being in a larger vehicle can also increase that price. Some campervan rental companies, like Happy Campers, offers a fuel discount card! However, expect to spend about $500 or more on fuel for a two-week trip.
Food & Drinks
Iceland is notoriously expensive for going out to eat. We recommend stocking up at Costco before leaving Reykjavik, if you have a membership. This is a great way to save on road trip staples like peanut butter and bread.
If you want alcohol, purchasing it at duty free before leaving the airport can save you a lot. For water, a refillable water bottle is all you'll need since fresh water is abundant in Iceland.
What to Bring for Your Iceland Campervan Trip
The Basics: Most companies will include basic sleeping and cooking supplies, but make sure there isn't anything you need to bring, like an extra sleeping bag for warmth, washing up soap, or towels (quick-dry towels are ideal for van life!).
Coins & Credit Cards: Shower facilities as well as laundry facilities are often paid for using coins, so having some on hand for a warm shower is helpful. Most other items can be purchased with a card.
Driving license: Key to prove you are allowed to drive a car! You may need an international driver's license if yours is from the U.S., Canada, or Europe.
Prescription Medication & First Aid Kit: Make sure you have whatever you may need for the entire trip – including allergy and cold meds, since these can be difficult to get.
Toiletries & Necessities: We like to bring bar soap, shampoo, and conditioner for less mess. Comfortable clothes for driving and exploring is also great to have. Layers are key!!
Rain Gear & Cold Weather Clothes: Skip the umbrella since it is too windy, but waterproof outerwear and boots as well as some cold weather clothes (even in winter) are all good to have.
Bathing Suits: It would be a shame to not experience the natural hot springs or an iconic Iceland spa, so be sure to pack your suit!
We hope this ultimate guide helps you to plan an epic Iceland trip. It really is the perfect place for nature lovers as well as wannabe van lifers.
Read about our entire trip here! And check out our Iceland page for even more ideas of things to do in this amazing country – even in winter.