After four days of running all around South Iceland, we were happy to take a more leisurely pace for the rest of our road trip through East Iceland, Akureyri, Westfjords, and West Iceland. There are so many unique things to do and places to see between Höfn and Reykjavik, we only wish we had time to do more!
1. Driving Along the East Iceland Fjords
Winding and windy and wonderful! The views here can't be beat, especially if the weather cooperates. It will make you fall in love with driving again. Just be careful of the crazy wind if you hop out to take a picture!
2. Experiencing the Power of Dettifoss
This huge and powerful waterfall is a must-see, but the dirt road that leads to it isn't. Take my advice and find the paved road instead!
3. Lake Myvatn Geothermal Area
From the stinky Hverir mud pots to the relaxing Myvatn Nature Baths, this is a diverse and interesting area for sure! Make sure to stop by the Grjotgja cave too! But, beware the midges… they may annoy you to death! (Read our comparison of Myvatn Nature Baths vs. the iconic Blue Lagoon.)
4. Christmas All Year in Akureyri
This adorable little fishing town is actually the second-largest city in Iceland and has some great shops and restaurants. Don't miss the botanic garden and the Christmas Garden – both are FREE and beautiful!
5. Natural Baths (aka Viking Hot Tubs)
From the seaside jacuzzi in Sæburg to the stone-lined, Viking tub in Laugar and the not-to-be-missed seaside tub near Flókalundur, natural baths are the perfect way to unwind after all that driving! At the tub in Flókalundur, don't wimp out like we did, and take a dip in the ocean too!
6. Epicly Remote Westfjords Drives
This area of Iceland is remote, interesting, and exquisitely beautiful. We felt so removed from the rest of the world and we loved it, despite the terrifying, twisting roads!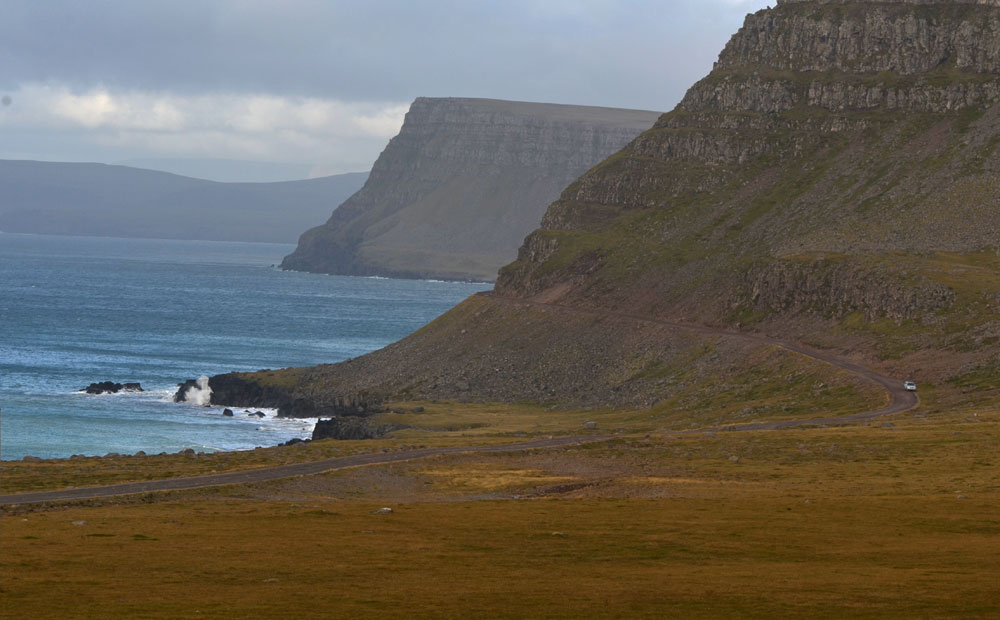 7. Hiking Along Látrabjarg Cliffs in Search of Puffins
A must-see destination if you make it up to the West Fjords. This is the westernmost point of Europe and a great place to spot puffins! Plus it is drop-dead gorgeous and gives you a good adrenaline rush as you walk along the edge (just don't get too close)!
8. Stykkishólmur Ferry for Scenic Views without the Drive
The roads in the West Fjords can be a bit scary, so taking the ferry there and/or back is not only convenient but a nice, relaxing way to catch a sunset on the water! In the summer, you can even plan to do a quick stop at Flatey Island for a really remote experience.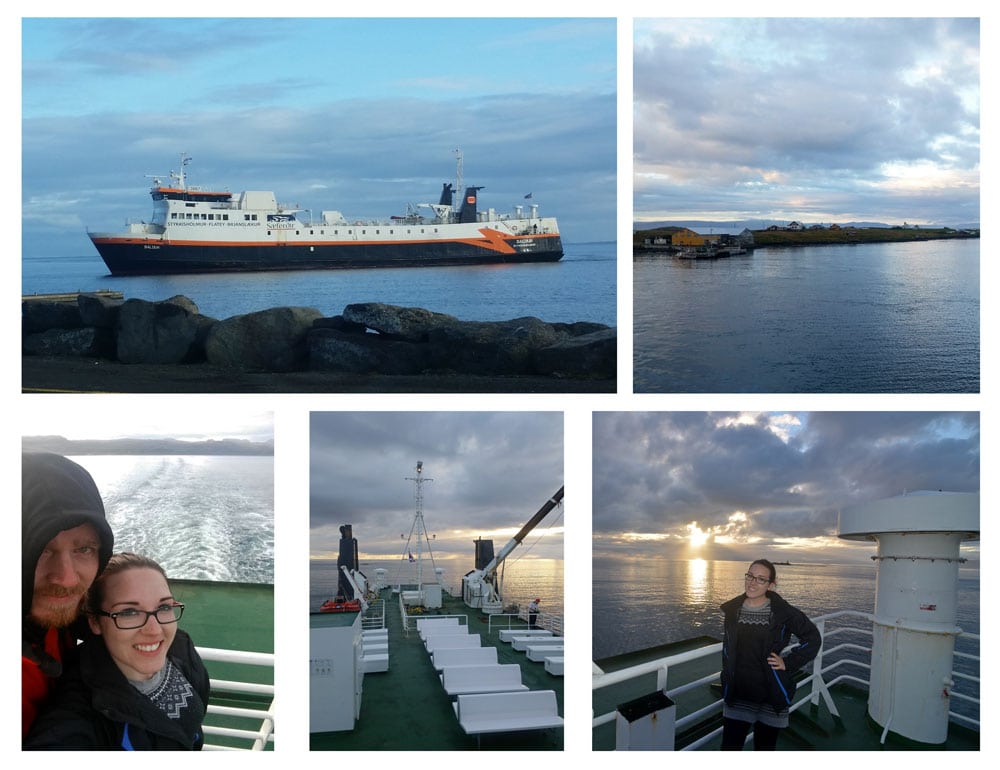 9. Exploring Snæfellsjökull National Park
I truly wish we had planned to spend more time here! The Vatnshellir cave tour is a must (and it's affordable)! Plus, Rauðfeldsgjá is a fun hike into a canyon! There are lots of interesting stories about Bárður, a half-troll man, in this area of the country too. Make sure to read all of the signs!
10. Soaking at the Blue Lagoon in Reykjanes Peninsula
Although I preferred the Myvatn Baths, the Blue Lagoon does make for a relaxing day of sipping wine and lounging. And the Lava restaurant is superb (get the cheese plate)! See our comparison of the two baths here.
11. Walking the Bridge Between Continents
This was a quick stop but an interesting find. It is where the North American and Eurasian plates meet!
12. Wandering Around Reykjavik
You must spend some time here! If it is a weekend make sure to have dinner reservations though, it gets hoppin'! Some fun stops: Harpa Concert Hall, Laugarvegur Street (for shopping & food), Hallgrímskirkja Church (make sure to pay the small fee to go to the top), the Arbær Museum & the Perlan.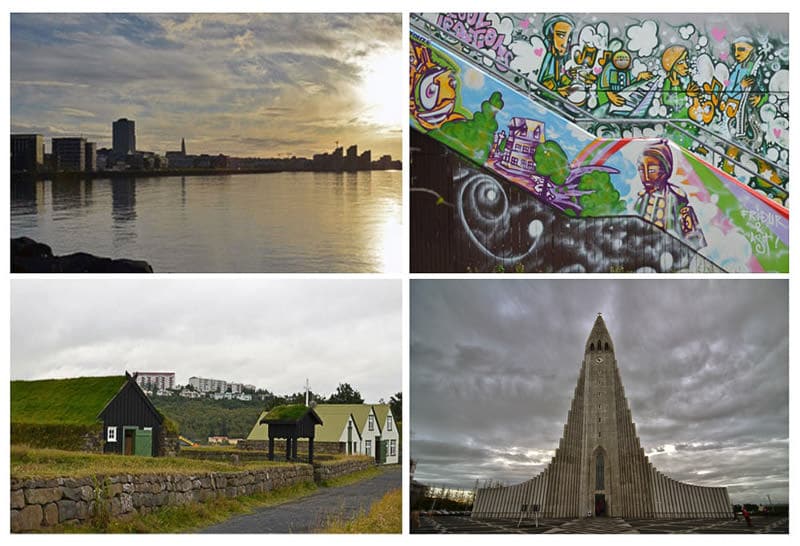 Other East to West Iceland with Westfjords Road Trip Tips
Our 5 Favorites Restaurants
Fuglasafn Sigurgeirs: This restaurant in Myvatn, which has a bird museum attached, was affordable and yummy. Since it is on Myvatn lake, the view is awesome too!
Flókalundur Restaurant: Right after the ocean-side natural bath, is a quaint little restaurant with some good lunch or dinner options.
Restaurant in Breiðavík: This place was convenient and delicious. The chef seemed to really take pride in his dishes.
Laundromat Cafe: We didn't get to try as many restaurants in Reykjavik as I would have liked, but this breakfast joint was quirky and had yummy food!
Lava Restaurant: This fantastic restaurant at the Blue Lagoon has a great view and amazingly wonderful food. The cheese plate was to die for!
Camping from East to West Iceland
Sæburg and Breiðavík were our favorite places to camp near the West Fjords. Sæburg was a little before the West Fjords and had an awesome seaside hot tub and big sitting area with a kitchen. Breiðavík was about 20 minutes before the Látrabjarg Cliffs and made for a great place to base our adventures from. Plus it had a wonderful restaurant and included free coffee, showers, and Wifi.
The campground in Reykjavik was amazing too! It was the largest we stayed at and really felt like a little community. Everyone was happy to share their extra resources and chat about their travels. Plus, it was walking distance to town.
Read more about campervanning in Iceland and the top campsites!
---
For more in-depth information about these areas, check out our blogs detailing our adventures:
And for more Iceland travel stories from our fall camper van road trip and extended winter trip, check out our Iceland page!