While some people would be ashamed to say they have no home or big career in their 30s, we take so much pride in saying we are full-time travelers and nomadic house sitters. Because … WE.FOUGHT.FOR.THIS!
For many years, I'd look back on New Year's Eve at the 365 days prior filled with gratitude for my many blessings, but also a little sad. And, of course, guilty for feeling so with all that I had. I don't remember a time that I didn't want to travel abroad.
Seeing my own country on road trips or weekend getaways was fun, but I craved something more exotic. I wanted to be challenged to figure out who I really am and connect with my husband on a deeper level. Now that we have that, looking back turns me into a big, thankful pile of mush.
(Interested in more house sitting stories and insights? Check out Brooke's book:, Home Flexible: Stories from Life as a Nomadic Traveling House Sitter. Available in print and ebook.)
A Quick Look at Our Nomadic Lifestyle (So Far) as Full-Time Travelers
We've given up every sense of stability, yet we feel so at ease and happy with our minimalist, simple and untraditional nomadic lifestyle. Learning to live in other places and meet new people with different views of the world is exciting and challenging and has allowed us to grow into the best versions of ourselves.
It took some trial and error to find our best full-time travel fit (we decided RVing wasn't for us and took a year to settle into house sitting). But we are so happy to finally be in a good rhythm as full-time travelers and have exciting plans for our next year!
We're still learning and adjusting, but we have figured so much out about ourselves and what we want our life to look like in the past three years – and 2019 is a great example of that.
So, we've compiled a recap of our year of full-time travel, mainly through house sitting, to hopefully inspire others with a look into what going for your dreams can be like. (If you just want some travel ideas, scroll down – but if you want travel and nomadic lifestyle inspo, keep reading!)
The People, Pets & Places that Made our 2019 Travels so Special
People: The Stand-Outs of Our Travel Memories
When we first set out as full-time travelers, we honestly wanted to get away from people and live in our own little bubble. But, we quickly learned that – more than anything else – people are what make traveling so memorable. We've been to some amazing places, but time spent with good people – whether we've known them for years or just met – is what stands out most in our travels.
Luckily, house sitting allows us to meet amazing people all the time, but just putting ourselves out there has made all the difference.
Some of our best people memories from 2019
Ringing in the New Year in Verona with an Italian family and grandma splashing us in the face with champagne!
Getting to spend a month helping my best friend of 25+ years prepare for her wedding & see the day come together perfectly (headed back to meet my niece in early 2020!!!). Plus, getting to spend quality time with other family and friends – including the best girl's night out ever.
Showing our nephew Colorado! This has been a dream of mine since we moved to Colorado many years ago. Hiking with him, showing him snow for the first time, and just hanging out was wonderful.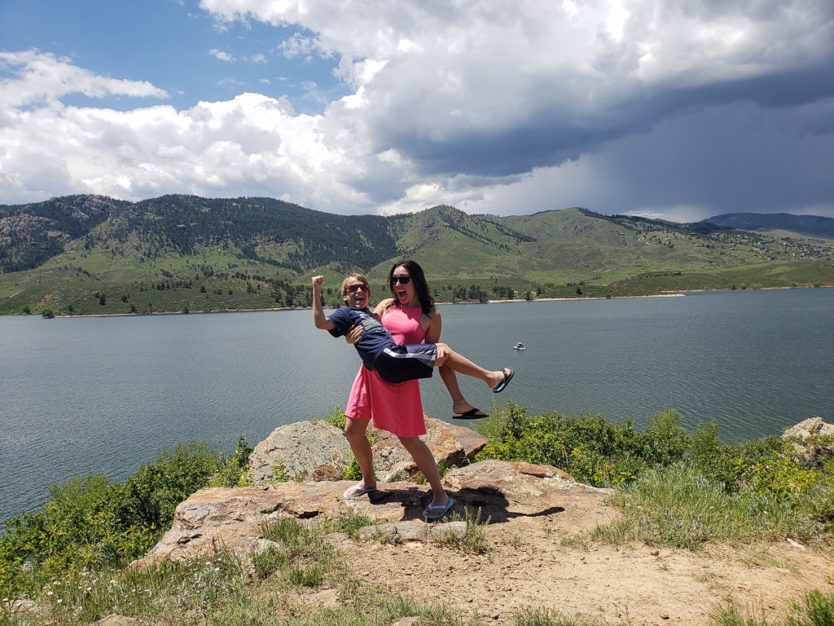 Visiting our friends in North Carolina to meet their new baby boy. This family adopted us years ago and we are so thankful!
Hearing stories from the eruption in Pahoa, Hawaii. During a house sit, we were honored to become part of the ohana of a small community that was devastated by the Kileau eruption. Their stories of resilience and genuine offering of friendship was inspiring.
Going out dancing with new friends in Santorini. This night was an absolute blast. Love those people!
Meeting Insta friends in Slovakia. After connecting on IG, we went out for an amazing night in Bratislava with Jen & Hen – locking in what I'm sure will be a life-long friendship.
Helping a family move in Latvia. This was such a treat to help a couple we met in our hotel move their bags to their new home to start their life in Latvia. (We had rented a car and they were going to try to manage it on the bus).
Laughing until we cried with new friends at the first House & Pet Sitting Conference that we volunteered and spoke at. More people we know we'll keep in contact with!
Making new friends in Tivat, Montenegro. The sweet homeowners (and their little boy) became quick friends, but they also introduced us to their expat community who we got to spend some time with while there. Plus, we spent two awesome days with the hilariously fun Trusted Housesitters video crew of two while working with them on a project.
Opening gifts on Christmas for us and the cats from thoughtful homeowners in Iceland. This couple really went out of their way to make us feel welcome during our house sit near Reykjavik.
People in Travel 2019 Overview
Of course, there were many more special moments than these! During the first half of the year, we also got to spend a ton of time seeing friends and family all across the U.S. – including our travel besties (who we were in Hawaii with last year), more RVing friends, our oldest nephew, Buddy's grandpa, and our awesome Colorado friends.
We've also made quick friends with lots of great homeowners we've sat for who treated us to lovely meals, shared their hearts with us, and accepted us in the most genuine way. And, of course, we've had countless short interactions with other part-time and full-time travelers and locals who brighten our day. Plus, some lovely notes from readers of our blog that made us smile.
If you are trying to stay in your own little bubble while traveling, we urge you to bust out of it and connect to the people around you! It really is the best way to experience a new culture and grow as a human.
Pets: How We Stay Sane as Nomads
In 2019, we sat for about 15 dogs, 20 cats, a few chickens, and even a gecko, and some cockroaches (easy and oddly intriguing). Watching pets as full-time travelers makes us feel at home, it grounds us, and gives us amazing memories to cherish – evidenced by half of our photos being of pets. Ha! We've loved all of our furry friends, but some memories have stuck out more than others.
Favorite moments with pets in 2019
Streaming squirrel videos & snuggling with two fluffy, sweet kitties outside of London. Such lovers!
Watching big Mr. E do anything. This cat was hilarious. We loved hanging out with him and just observing his antics – especially lounging in his catnip, even though he wasn't supposed to!
Walking two sweet dogs around the iconic Boulder Flatirons in Colorado's gorgeous summer.
UTV rides with a fun pup through the Hawaiian farm property we were caring for near Pahoa on the Big Island.
Movie night cuddles with Lucky in Boulder. This little old dude was a heart stealer. He gave the best cuddles and had such a fun personality! We love him.
Exchanging dumbfounded looks with the dogs we were sitting near Athens, Greece, when we felt our first-ever earthquake!
Laughing at Lolita's antics in Sweden. The Samoyed pup we watched for a week in Sweden was hysterical. She howled every time we came home with excitement and always had this mischievous look.
Lounging in the sun in Montenegro. Sweet Sandy loves sunshine and it was always so nice to lay out in the lounge chairs with her!
Short walks to the park with Maisie. We have a real soft spot for older pets. This girl stole our hearts. She moved slowly, so a walk to the park around the corner took about 20 minutes. But she just loved to be with us, as we did with her!
ALL the snuggles in Iceland. Our last sit of 2019 is for three fluffy, sweet cats near Reykjavik. They all love to take turns sitting in our laps or snuggling up next to us in bed and we absolutely adore them. After six weeks together, we'll miss them dearly.
Pet Sitting 2019 Overview
As we continue to learn and grow as house and pet sitters, we have really started to figure out which sits work best for us. While getting along well with the owners and being comfortable in the home is very important, the needs of the pets are the biggest concern. We want to make sure we give them all of the love and care they need while still being able to enjoy our time in that area.
If visiting a place we really want to get out and explore, we usually make sure we are watching cats or a dog who can join us. If we are going to be in a place with rainy or cold weather, we also tend to look for cat sits since neither of us like going for a walk in poor conditions.
While watching cats usually has less involved, we do still love to watch dogs just because they are really great company and get us out exploring more!
If you have a heart for animals and feel at home with a cat in your lap or taking a happy pup for a walk, we highly recommend pet sitting while traveling. It is a great way to have the feeling of home wherever you go.
Places: Destinations that Fed Our Souls (& Bellies)
We obviously love to travel and do let our flexibility of full-time travelers lead us on some crazy, multi-stop trips at times. But, our favorite thing is to have the time to really get to know a place. Over the last year, we've had extended visits in multiple places across the U.S. and in Europe that we've really enjoyed, as well as many short trips to awesome destinations.
Favorite destinations from 2019
Hogwarts in London: The Harry Potter Studio Tour was so much more wonderful than we thought it would be. It left us in awe, inspired, and with giant smiles. Beautifully done!
Rome, Italy: We weren't sure if we would like such a touristy city, but we fell in love and can't wait to go back to Rome! The fantastic Italian food (and learning to cook it) made the biggest impact.
Big Island of Hawaii: After spending a week on Big Island in 2018 between other Hawaii adventures, we knew we needed a return trip and it did not disappoint. Ladies & gents, we have a favorite island!
Santorini, Greece: Similarly to Rome, we were prepared for tourist hell, but ended up in heaven in Santorini. We avoided the popular area of Oia and explored other awesome areas, but the highlights were the Greek cooking class and sailing day. Take me back!!!
Transylvania, Romania: Due to trying to stick to a budget and manage our Schengen time, we chose Romania as a between-sits destination and were amazed by how much it had to offer. From epic mountain drives to quaint medieval towns, and such nice people!!!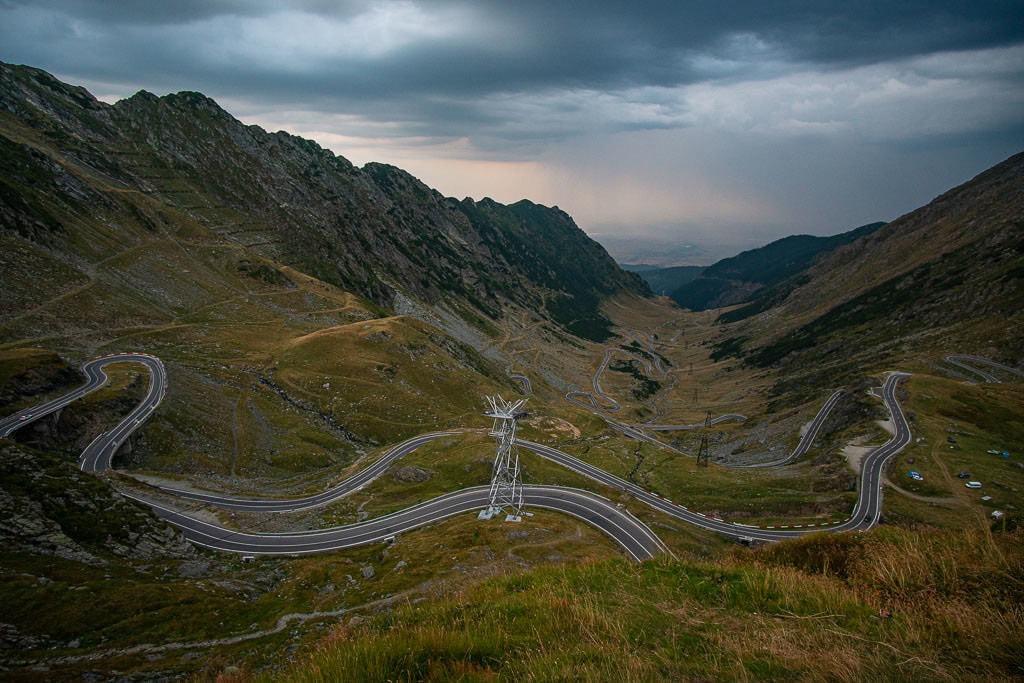 Bratislava, Slovakia: We only planned one night in Slovakia, but we wish we had planned at least a week. Bratislava has so much to offer and the surrounding areas have many scenic, unique day trips. Plus, the food and drink options are delicious!
Tallinn, Estonia: The Baltic countries really surprised us with how beautiful they are – especially in autumn. We love medieval cities and Tallinn really stood out as one of the most beautiful we've seen. Plus, a possible day trip to Helsinki, Finland via ferry is a bonus!
Croatia: We only stayed in Dubrovnik for a few days, but we made our way down by bus from Split and were almost sick with regret that we didn't have more time there. While we enjoyed our time in more-touristy Dubrovnik, spending a few months exploring more of Croatia is definitely on our list.
Kotor, Montenegro: While house sitting in Tivat, we took a lovely day trip to nearby Kotor and were taken aback by how absolutely stunning it is there. Tivat is gorgeous also, but the city walls and mountain-side fortress in Kotor paired with the views of the bay really took our breath away – especially on a gorgeous autumn day.
Reykjavik, Iceland: On our first trip to Iceland, we spent limited time in the capital. But, Reykjavik has so much to offer and it has been wonderful to really explore during our six-week house sit here. A favorite this trip was the hot springs in Laugarvatn, plus watching the insane New Year's Eve celebration explode across the city.
Full-Time Travel Overview for 2019
All in all, 2019 has included a new year's and birthday to remember in Italy, drive across the U.S. (for the never-againth time!!!), a few months in both Colorado and Hawaii (our two favorite states!), and FIFTEEN new-to-us countries (some just on day trips). Plus, some old favorites like a stopover in Spain and winter in Iceland.
The new countries were: Greece (15 days), Romania (9 days), Hungary (3 days), Slovakia (1 day), Sweden (7 days), Poland (1-day stopover), Norway (1-day stopover), Latvia (7 days), Lithuania (a few hours on day trip), Estonia (5 days), Finland (a few hours on day trip), Denmark (2 days), Croatia (5 days), Bosnia & Herzegovina (a few hours on bus – with stop, so it counts! – through Croatia), and Montenegro (5 days).
Admittedly, we aren't the best with sticking to a budget – hence letting my goal of hitting 30 countries by my 30th get out of hand this year. But we have managed it with relatively little debt due to our lack of bills (no home base), house sitting, renting our car out with Avail, and taking on freelance work. And we have plans to get more on track as we go.
We hope you take away from this that a travel-focused or nomadic lifestyle is really achievable with patience, persistence, flexibility, and a certain level of stubbornness and grittiness. And it offers so much to fill your heart, soul, and mind. If you're going for it in 2020, please let us know so we can cheer you on!
Wondering what's ahead for us? Well, we just bought a one-way ticket to New Zealand for my 30th birthday (and our 30th country together) in February with absolutely nothing planned. So, I guess we'll let you know when we get there! That's the great thing about traveling, you gain so much confidence and skills as you go – the options are limitless. Excited to test what we've learned.