Moving away from family or other loved ones to blaze your own path can feel like the most selfish thing in the world. Not getting to see my nephew grow up has been especially hard for me. I tear up often thinking of how much I've missed out on since I moved away in 2012 – especially around his birthday.
I've wondered if my desire – my need – to leave my hometown and move out of state to find a place of my own makes me a selfish jerk.
But, what I've come to realize – and what I have to tell myself at times – is that it is quite the opposite. If you struggle with this too, or maybe you are considering never leaving because the guilt would be too much, here are three reasons why you are not selfish for moving away.
2023 Update: This article was originally written in 2016, four years after moving away from family in Florida to build a new life in Colorado. Since then, we were nomads for four years and now live in Hawaii. However, I've decided not to change it to the present tense because it really showcases an important point in my life and some great insights on what it is like to be the one who leaves.

Over the years, I've received so many comments, emails, and messages about what I've shared in this blog post. It is a complicated topic that is challenging to discuss with someone who doesn't understand or relate to the situation. So I get why so many people have been relieved to read this! While I'm not one to give direct advice since everyone's situation is very different, I decided to share all of my insights on this topic to help others feel understood and offer some other perspectives that may offer some comfort.

You can order Moving Away: The Emotional Side of Leaving on Amazon as an ebook or paperback.
There is nothing wrong with wanting MORE joy.
"Why can't you just be happy with what you have, you are so blessed." Maybe you've told yourself this too – or someone else has. But, what I've come to understand, is that seeking joy is not something to feel guilty about, even if you already have a whole lot of it. And if something that makes someone else happy makes you miserable, that doesn't mean either of you are wrong. You just find your joy in different places.
There is something to be said for finding joy where you are, no one likes a Negative Nancy. But seeking out places that light up your soul is nothing to be ashamed of.
Why we moved away from home:
I don't remember a time that I ever loved living in my hometown in Florida. Sure I had good memories – a ton of them. But that was never because it was an awesome place to live. I was never a beach person (not that type of beach, at least). And the bar scene (the main source of fun in that city for adults) wasn't for me.
Nothing ever stood out to me as worth sticking around for. Not to mention, the too-hot weather in the summer and too-cold (surprising, I know) month of winter that didn't even bother to produce snow. I don't like to use this word, but I hated it.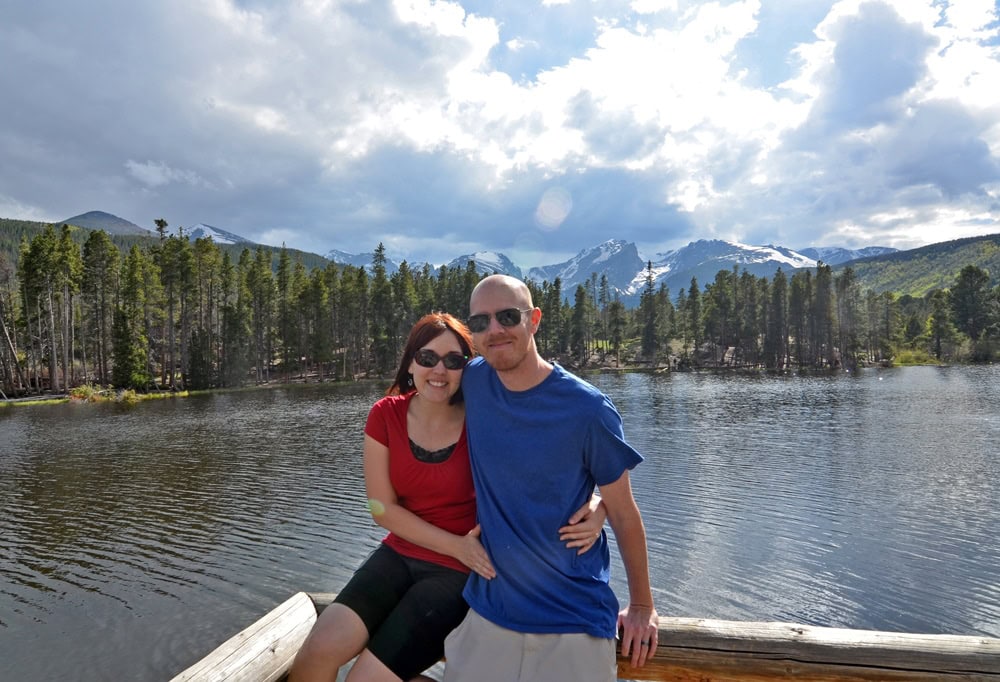 However, the mountains … the mountains brought me joy. And still do. Being near them puts me at ease and hiking in them is my favorite thing in the whole world. When my husband, Buddy, and I first visited Colorado we fell in love with the weather, activities, people, mindset, and the stunning Rocky Mountains.
We finally felt like we were where we belonged. And it is an amazing feeling that I still cherish, even after four years of living here.
But the reality is, I will probably always want more from life. I love my home now. But there are so many other places I want to experience and things I want to try. I think God has a whole lot of joy he wants to send my way, and I want to be available to soak up every second of it – instead of hiding out, feeling guilty for wanting to devour it.
You miss them because you love them; that's not a bad thing.
I lived in the same town for 22 years before I moved. Everyone I loved most was in that town (or a few hours away). And most of us had never traveled too far from home. So, putting it in my rear-view mirror felt a lot like saying bye to all of those dear to me (except my hubby, of course). But it is only goodbye to the ones who weren't REALLY in your life anyway.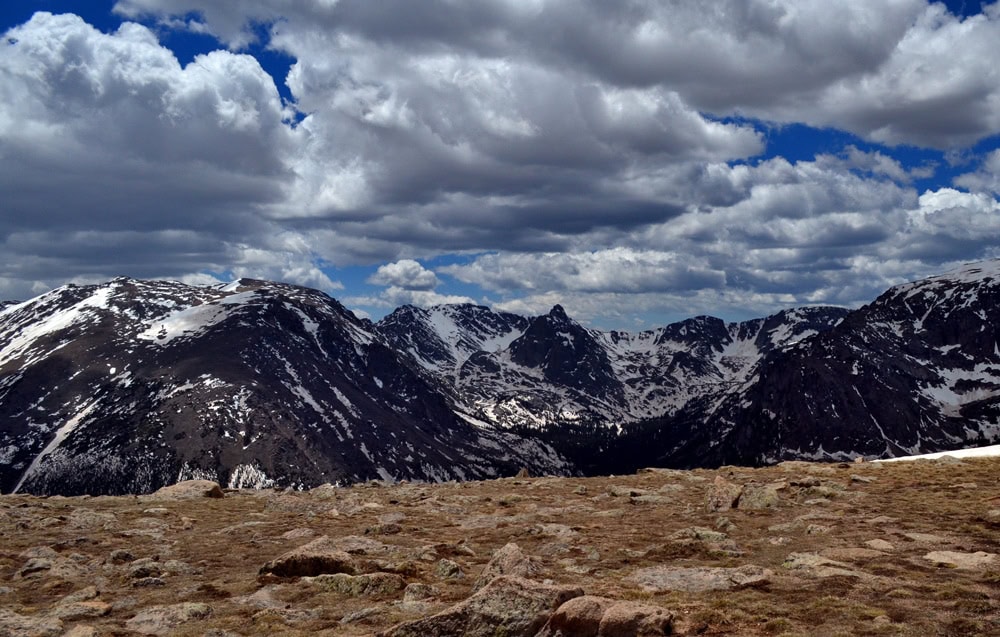 Would I cry over missing my nephew's birthday if I didn't love him with all my heart? Would I worry I won't be there when my best friend one day picks out her wedding gown, if she wasn't important to me? And would I call my mom all the dang time if I didn't love her a whole lot? Nope. I wouldn't.
And would my nephew leave me voicemails and send letters saying how much he misses me if he hated my guts? No. Would my family and friends make an effort to come see me when I'm in town, or visit me in Colorado, if I wasn't important to them? Well, maybe they'd do it for the free Colorado vacay, but you get the point.
How moving away from family changes relationships:
Believe me, absence does make the heart grow fonder. My best friend of 20 years and I barely hung out or talked when I moved. We were just busy with other things. But now we talk weekly, if not more. And when we see each other we have THE BEST time! It took being a thousand miles apart to realize how blessed we were to have each other.
We miss our people because we love them fiercly. And that is not a bad thing – don't let it be. Cry the tears. But don't feel guilty. You are not a bad person for loving them so much.
Striving to be a better person is a good thing.
When my nephew was born, I swore to myself that I would be a big part of his life. I would be someone he could always rely on. And I would make sure he knew how much I loved him. Even with the distance, I've worked hard to keep that promise. And I try to see him at least once a year, if not more.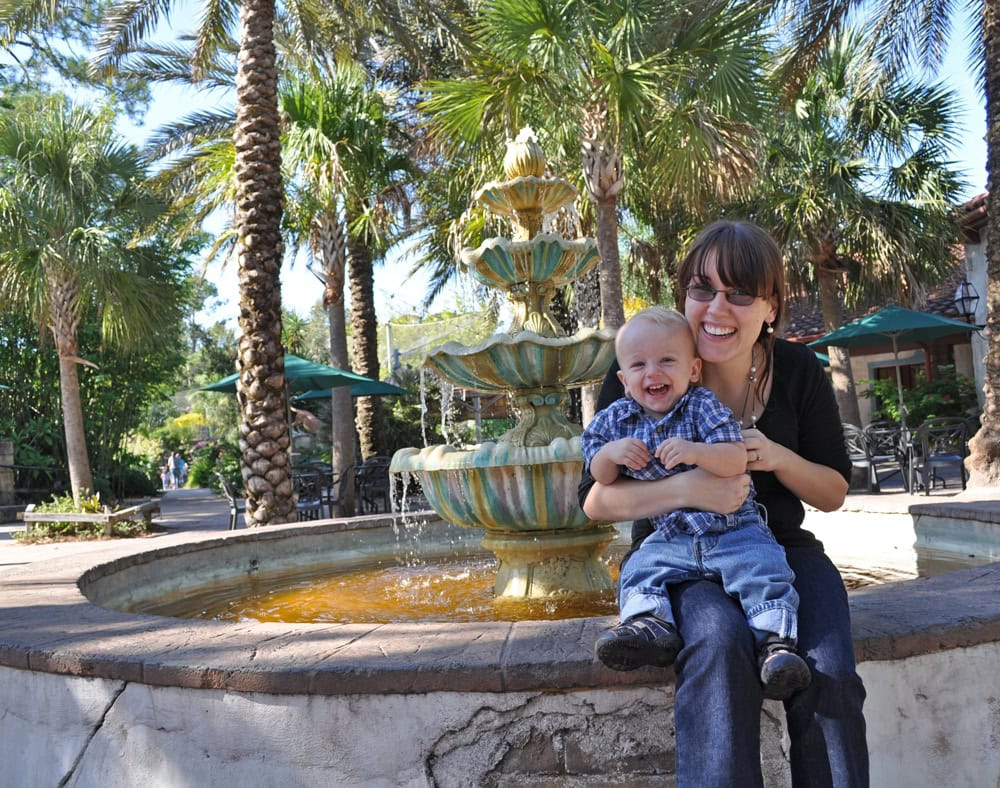 Insights on offering more to the ones you love:
While wanting to be a reliable form of support for your loved ones is a great goal, what if you could offer even more? What if by finding out who you are, following your dreams, and making the most of your life, you could inspire the people you love to do the same? What if you were not only someone your friends and family could rely on, but someone they respected and admired?
I didn't want my nephew to think of me as his grumpy aunt who argued with her husband all the time, was overweight and drank too much. That was the life I saw ahead of me in Florida. Staying in that town I grew up in was suffocating my dreams and sense of adventure. And I knew it as it was happening.
I was angry that I was still there, unmotivated to make the most of each day, and pretty sure Buddy and I were on a path to one day kill each other out of sheer boredom. Never underestimate the dangers of boredom.
Leading by example:
Now I like who I am. I'm still a work in progress, but I'm someone my nephew can be proud to call his Auntie. And his Uncle Buddy has grown into a pretty awesome guy, too!
On a recent trip to visit my favorite kiddo, we were playing tag, and he said: "Even though you climb mountains, I'm still faster than you."
I'm the Aunt who climbs mountains. I'm the Aunt that sends him postcards from awesome places he's never seen. I'm the one who has goals and dreams I'm not afraid to reach for, who has the type of marriage I only pray he can have one day – filled with adventures and so much laughter. I'm the one who will help him fill his own Passport one day.
[Our nephew even visited us in Colorado many years after writing this blog post.]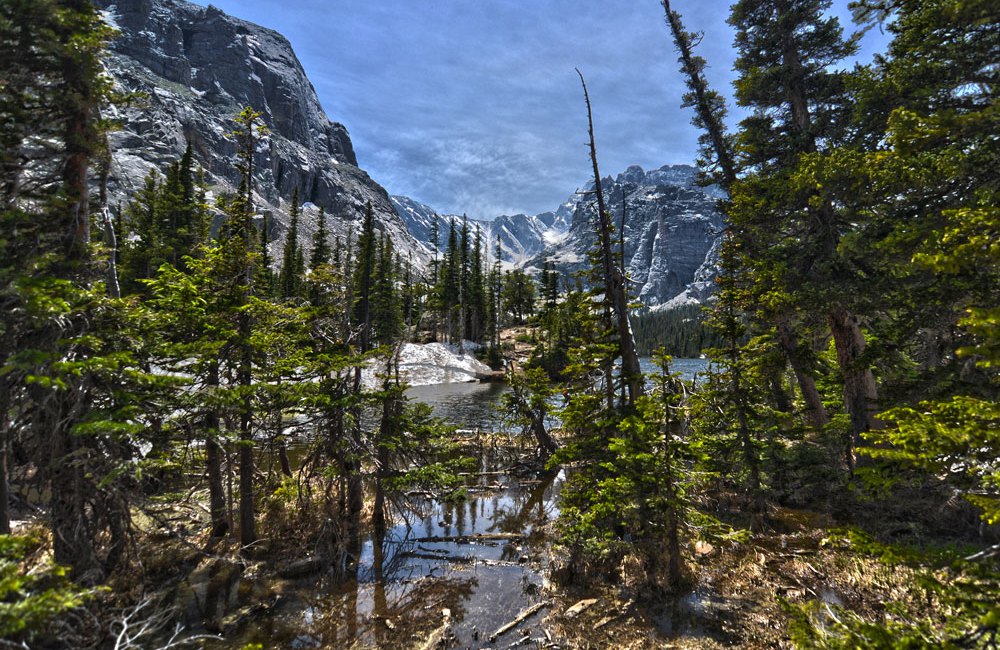 I wish with all my heart I could have become this person without having to miss out on so much of his life. Moving away from family and friends you love is really difficult. But I honestly don't think I could have grown this much without forging my own path. And my marriage probably wouldn't be this strong if we hadn't taken off on our own to make a life we love.
Luckily, most of our family and friends totally support our crazy dreams. But for an eight-year-old, these ideas are a bit too deep to grasp. I just hope one day my nephew gets it. And before then, I'll keep sharing my adventures with him and making the most of the time we do have together. After all, the best part about finding joy, is sharing it.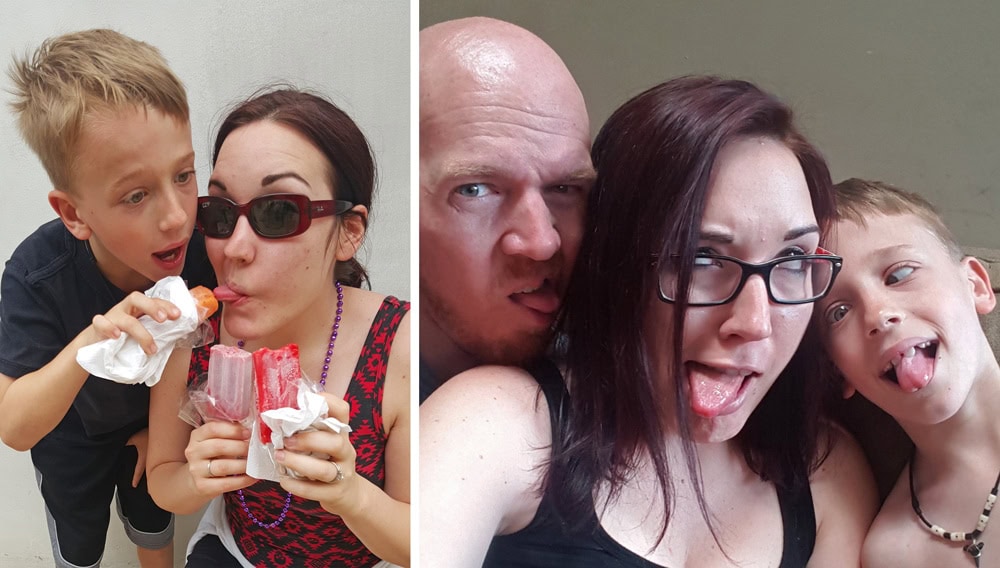 In 2019, I also wrote a follow-up piece with the lessons we've learned from our now multiple experiences with moving away: 'The Truth About Moving Away.' For even more insights, don't forget to check out my book: Moving Away: The Emotional Side of Leaving.