The Brainard Lake Recreation Area is gorgeous, and only about an hour from Boulder, CO. Although it gets busy, there are multiple parking lots throughout the area and lots of different trail options for every skill level. A gorgeous option, with lots of great views, is hiking to Long Lake & Lake Isabelle from Brainard Lake.
Getting to Brainard Lake
Before you head out, make sure to check road and trail conditions since this area can have snow into mid-summer. Also, the road to Brainard Lake is often closed from mid-October to mid-June. Although there is parking before the entry gate during winter, it would add about another two miles to whichever hike you were planning on.
You will most likely need snowshoes if there is enough snow to close the road. In the summer, make sure to also leave as early as possible to ensure a parking spot.
From Boulder, CO, either take CO-119/Boulder Canyon or Left Hand Canyon to the Peak-to-Peak Highway (Hwy 72), then turn left onto Brainard Lake Road and drive down until you see the entrance gate.
There is a fee for entrance during the summer season of $12 per vehicle and they only accept cash or check, or if you have a National Parks Pass that also gets you in. They also let you know if parking is available and in which lots, which is very helpful.
Exploring Brainard Lake Near Boulder, CO
If you just want a relaxing day by a gorgeous lake, hike no further. Just a short walk from the parking lot provides access to the lake for fishing, kayaking or just enjoying the epic Continental Divide mountains that look over this serene area.
Hiking to Long Lake from Brainard Lake
However, if you want a bit longer of a hike that is still very easy, Long Lake is for you. And, if you are able to park in the Long Lake Trailhead lot, your hike will be even shorter! From Brainard Lake, simply head left out of the parking lot, go around the lake until you see the bathroom/parking lot by the road at the west side of the lake.
Then cross the road, and hop on the Niwot Cutoff Trail for a nice stroll through the forest on your way to Long Lake. (You can also hike along the road, but it isn't nearly as pretty).
Soon you will enter the stunning Indian Peaks Wilderness area. When you see a bridge to your right, walk across it for a great view of Long Lake. This is also a good place to turn around if you would like a shorter hike (only a little over one-mile round trip).
Otherwise keep walking along the trail (you have the option of walking on either side of Long Lake to continue on to Lake Isabelle). You may also decide to loop around Long Lake, which would be about 2.8 miles from the Long Lake Trailhead.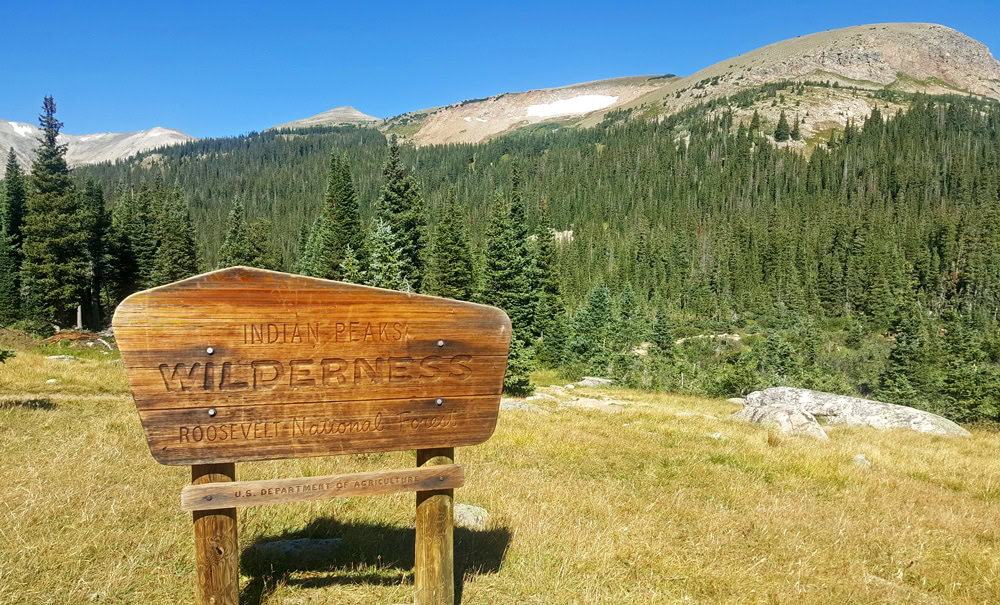 Hiking to Lake Isabelle from Long Lake
For a longer, more difficult hike with a breathtaking reward, extend your adventure to include Lake Isabelle. From the Brainard Lake parking lot, this ends up being about 6.5 miles total, but only 4.5 if you are able to start at the Long Lake Trailhead. The trail has about a 350 ft elevation gain that is mainly experienced immediately before reaching the lake.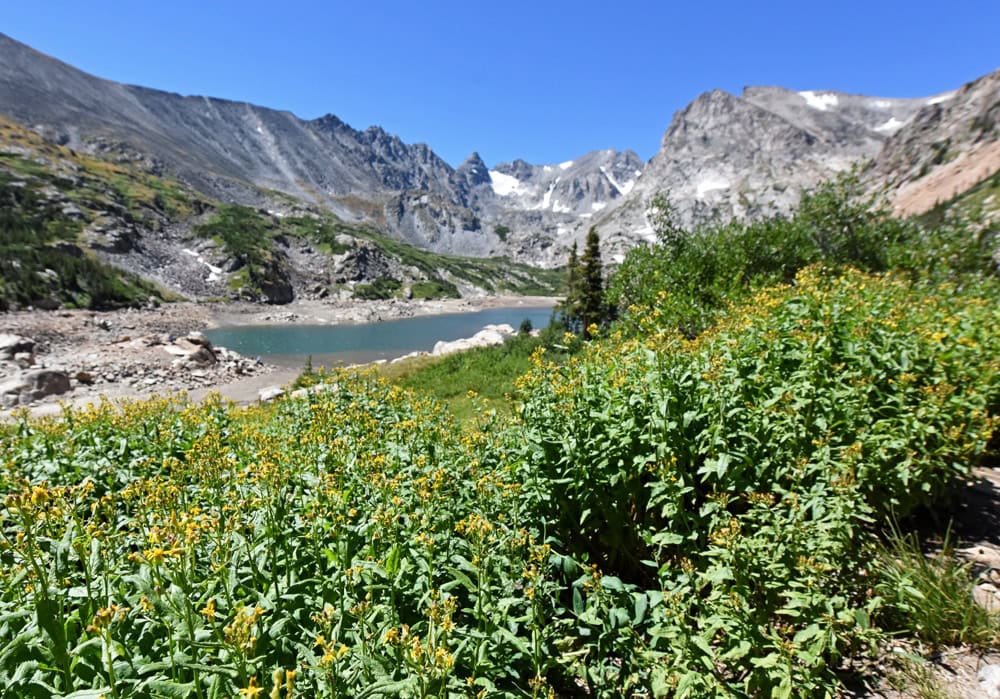 As you hike along this beautiful trail, keep an eye out for moose, chipmunks, birds, and other wildlife. And don't forget to stop to admire the colorful wildflowers, peaceful streams, and epic mountain views!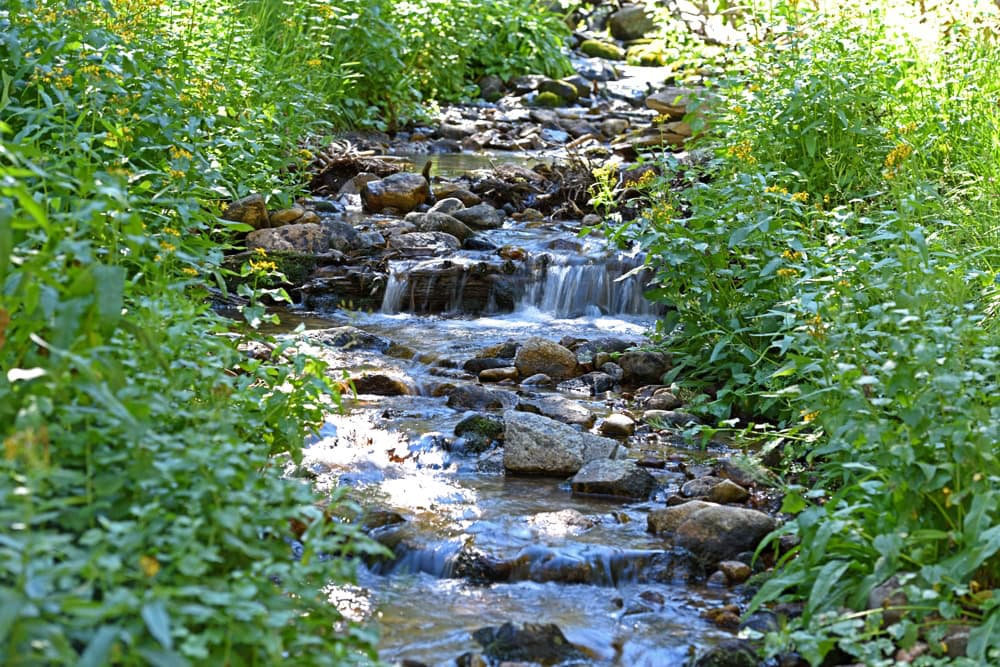 Apparently, the lake is drained in late June/early August which is around the time we went. However, I still found it to be really beautiful even without being completely full.
With the high elevation and long time commitment, you will probably be pretty exhausted after this hike. So make sure to bring plenty of food and water with you for during and after your hike. I hope you enjoy this beautiful area as much as we do! And, don't forget to check it out for some winter snowshoeing!