Recently, we were part of an awesome marketing video with TrustedHousesitters and ever since, we've had a lot of people reach out to us to ask one question: "How do I get my first house sit?" Since there is only so much we can fit into a reply on Instagram, we're writing out all of our best tips here, because we love sharing about house sitting and are excited to be a resource for others who want to get started.
(Interested in more house sitting stories and insights? Check out Brooke's book:, Home Flexible: Stories from Life as a Nomadic Traveling House Sitter. Available in print and ebook.)
How to Get Your First House Sit with TrustedHousesitters
1. Complete Your Entire Profile (& Update Regularly)
It goes without saying that you are going to need to sign up for a TrustedHousesitters membership, but then what? This is the part a lot of people struggle with – the dreaded profile! Womp. Womp.
If you've seen any rom-com about online dating, you know writing about yourself is a challenge. I actually worked at a dating service as my first real job and had to help people write bios. I can tell you … some people are REALLY, painfully bad at writing about themselves. Some give no information, others way too much, then there are the ones who just can't put together a coherent paragraph. If this is you, that is okay! But, please get a friend to help you!
The profile is an important part of your first impression with a homeowner and it needs to be well-written. Be sure to keep it to the need-to-know information, but also make it genuine and post good photos that show who you are!
A few things to get you started: Tell why you are interested in housesitting, tell about your previous experience with animals, homes, gardens, etc. Also, share what your work situation is, since a lot of people wonder how often you will be home and how available you will be. Put yourself in the shoes of the homeowner and the collar (ha!) of the pet. What would they want to know about you?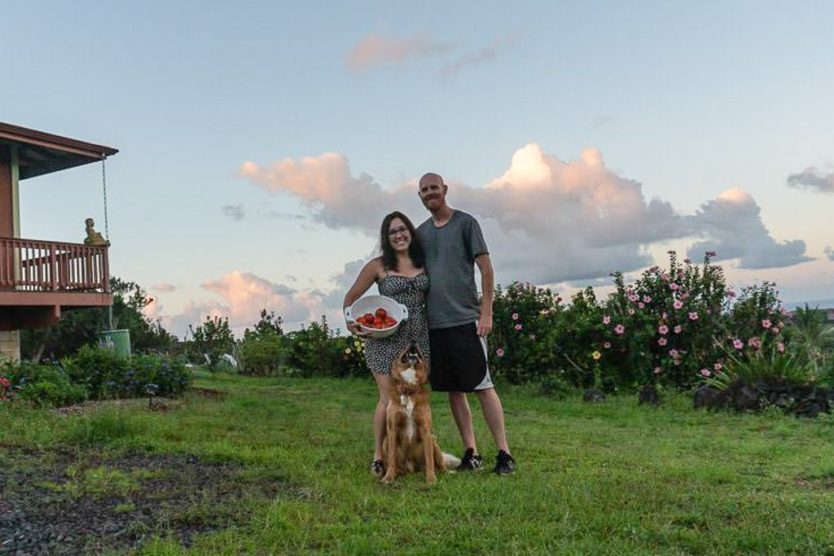 As you do more sits, be sure to update your profile with any new skills you've learned!
2. Do the Full Background Check
It really isn't very expensive to get the background check done through TrustedHousesitters and it really makes a difference to homeowners. We've been told multiple times that we were picked because the other applicants didn't do this easy, inexpensive step! I think it is about US$20. We really recommend just budgeting for this upfront.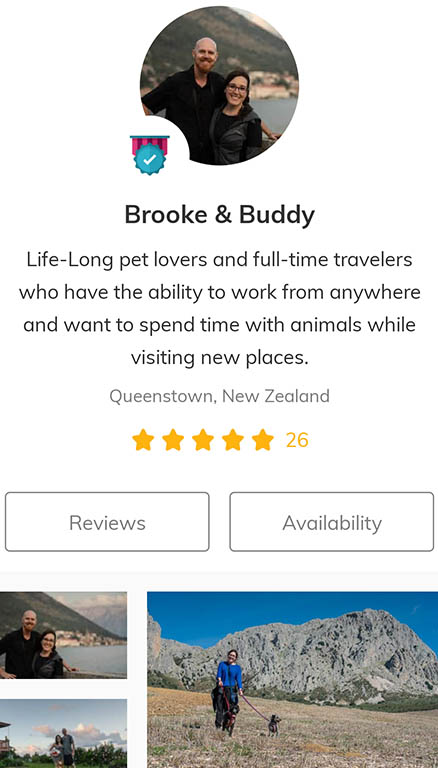 3. Ask for References
When you first get started, it can be intimidating to think there are people like us who have 20+ five-star reviews competing with you for a sit. But, we all started somewhere and just because we have more reviews doesn't mean we are the best fit for the sit.
However, we all know reviews are important. Luckily, you can have references emailed in. So, do this! Get a few people you've house or pet sat for, worked with, babysat for, shared an apartment/flat with, etc. to share why you are a good fit for house sitting. Most people are happy to do this, all you have to do is ask!
4. Just Dive In
We started applying with just one reference from a friend we had cat sat for and had our first house sit locked in within a week. We also locked in a competitive Hawaii sit (50+ applicants) with that one reference! A lot of people start in their local area, which does make the stress of trying something new much more manageable. But, also don't be afraid to really just go for it!
Apply to the awesome sit on the other side of the world if you can afford to get there, can handle the responsibilities, and the dates work. (Read our tips for a few things to consider before taking an international house sit).
Just remember this isn't a free vacation. Please, DO NOT apply to housesits unless you can handle the needs of the pets and other responsibilities. Not only is it unfair to misrepresent yourself, it won't end with a very good review from the homeowner – which will negatively affect future applications!
Always read over the entire listing before applying and make sure you are a good fit. If you are trying to fill a certain time gap, it may be smart to apply to a few different sits during that time. If you get one, be sure to let the others you've applied to know you are no longer available.
5. Write an Awesome Application
Wondering what to write when you apply to a sit? Here are some of our tips for making your application stand out:
Read the entire listing fist and be sure to address any concerns they have. For example, if they mention they want a non-smoker or someone who can hike with their dog, be sure to mention you fit that requirement.
Mention the pets by name. I feel like this really proves you've read through the listing. And obviously, be sure to address the owner by name as well!
Briefly introduce yourself and explain why you think you'd be a good fit. For us, this is something like: "We think we would be a great fit for your house sit because we are very clean and responsible, love taking long walks (so, could definitely keep Fido happy), and would be very excited to get to see your part of the world."
Invite them to pick a time to chat with you more via phone or video chat. This just keeps the conversation going, and the chances of getting a sit after you've talked off-line are much better!
Once the sit is complete, be sure to leave feedback and request a review if they don't give you one in a few days.
Final Thoughts for First-Time House Sitters
We remember how nervous and excited we were to send our first house sitting application. It can be frustrating if you get a bunch of no replies or no responses at all. Or maybe you apply to a ton and take the first yes then regret it when a 'better' one gets back to you. It is all part of the learning curve. Just try to be thoughtful of what you apply to and be realistic.
I know it is all too easy to get your hopes up that you'll get that dream sit in a location you've always wanted to visit with a well-behaved pet and gorgeous house. But, be sure to keep your expectations in check since that won't always happen – especially if traveling full-time.
If you are just house sitting part-time, by all means, hold out for the dream sits and apply to them often until you get them! However, if you are planning to full-time it like us, you'll end up taking a lot of sits in places you've never dreamed of. But, funny enough, those have been some of our favorites!
Did we still not answer your burning house sitting questions? Keep reaching out and we'll keep cranking out articles to help you learn everything you need to about house sitting! 🙂