Whether you are staying in Port Angeles as a base for your Olympic Peninsula explorations, or just stopping in before taking the ferry to Vancouver Island for an epic road trip, this area has so much to offer! Having a week or more to explore (especially the nearby Olympic National Park) would be ideal.
But if you are strapped for time, here are some things to do in Port Angeles, Wa, for a quick trip when visiting to the state of Washington! Most of the best things to do in the Port Angeles, WA, area are best suited for nature lovers. Like most of Washington state, there is a ton of natural beauty and outdoor activities. Washington's Olympic Peninsula is one of the best places to hike and look for wildlife along nature trails or scenic drives – some of our personal favorite things to do!
Port Angeles is a popular destination to base out of when visiting Olympic National Park, taking the ferry to B.C., or taking a guided tour to spot marine animals. The best time to go for hiking is summer and fall, but the winter months have their own charm as well.
1. Explore the Dungeness National Wildlife Refuge
The Dungeness National Wildlife Refuge is a beautiful area about 30-minutes east of Port Angeles, and just one of the many things to do in Port Angeles. It has fantastic views of the Strait of Juan de Fuca and many options for hiking and wildlife observations. A small entry fee of $3 is collected at a self-pay station near the parking lot.
If you are up for a long day of hiking, there is a 5-mile hike along the Dungeness Spit out to the Dungeness Lighthouse. Free guided tours of the lighthouse tower and museum are available from 9a.m.-5p.m., 7 days a week. However, it is key to check the tides before heading out to the Dungeness Lighthouse. Make sure the tide will be low during your entire outing – otherwise you will be climbing over logs the entire time.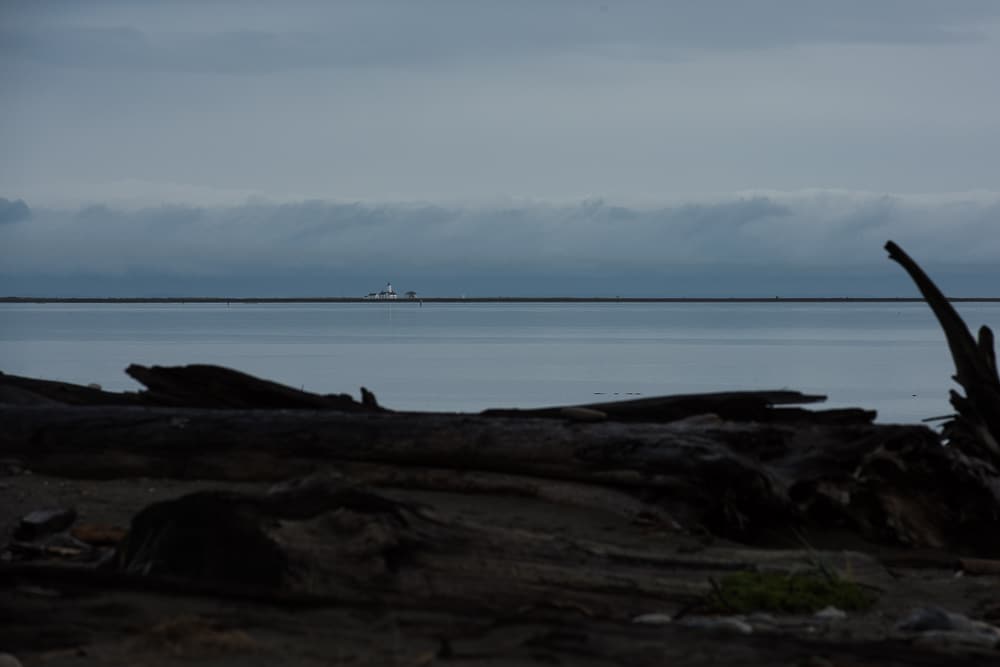 For a shorter hike, check out the Dungeness Spit overlook (only about half a mile). Or walk down the somewhat steep hill to the beach and look for seals before heading back to your car.
Even more hiking options are available at the nearby Dungeness Recreation Area – including a one-mile trail along the bluffs. And, there is no fee to park here. Take in the views of the Olympic Mountains and moody Pacific Northwest vibes!
2. Take the Ferry to Victoria, BC
While probably one of the most well-known things to do in Port Angeles, if time allows, taking the ferry to Victoria is a can't-miss excursion. The Black Ball Ferry Line has multiple daily departures to Victoria throughout most of the year. And, the 90-minute ferry ride itself makes for a wonderful time – with chances to spot birds and sea life. They even play a catchy jingle when you arrive that will definitely put a smile on your face!
For the most affordable option, spend about $40 for a round-trip, walk-on passenger ticket. And if it happens to be your birthday on the day you take the ferry, your fare is free! (A drive-on option is also available if you would like to do more than a walking tour of Victoria.)
Once in Victoria, British Columbia, spend the day exploring the nearby museums and attractions before taking the afternoon ferry back to the U.S. The Parliament Building is just a short 5-minute walk from the ferry terminal, and offers tours on weekdays. Other places of interest within walking distance include: the Royal BC Museum, Fairmount Empress and Fisherman's Wharf.
NOTE: A passport is needed to enter Victoria. And, the border patrol will ask you why you are there – so be prepared with a good answer. "Just visiting" usually won't cut it. They want something more like: "We are here for 5 hours and plan to take the Parliament Building tour, have afternoon tea at the Fairmount Empress, and then walk to Fisherman's Wharf before leaving."
3. Visit Olympic National Park
This rainforest is insanely beautiful, so you must visit Olympic National Park. And only having a day or two to spend in an area with so many places to explore can be a struggle. We suggest focusing on one or two areas so you aren't rushed and have an opportunity to really explore.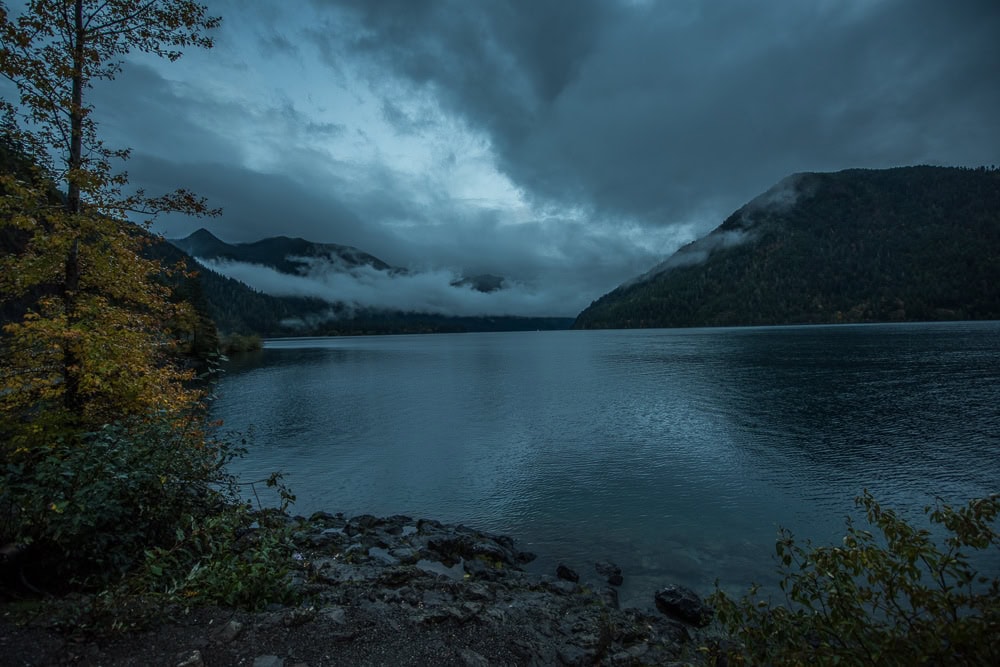 On our trip, we chose to visit Lake Crescent, but Hurricane Ridge is another must-see if time allows and weather cooperates. Although it is a bit further away from Port Angeles (~2 hours), the Hoh Rainforest is also a great option for a day trip.
Even just driving through parts of Olympic National Park can make for a magical experience. And, if you are staying in Port Angeles, you are just too close not to at least make a short visit! MaryMere Falls is also close by and a beautiful waterfall trail!
4. Stay at a Cute B&B in Port Angeles
No matter what activities you choose, you are bound to be exhausted after a long day of exploring. Make sure you've picked a relaxing place to stay in Port Angeles for the night, or nights – bonus if that place includes amazing views!
If looking for where to stay in Port Angeles, we highly recommend Domaine Madeleine. We love to stay at locally-owned places whenever possible. And, with great views, wonderful food, and a beautiful room, this B&B was the perfect place to rest after our adventures in Port Angeles.
Other Things To Do in Port Angeles WA:
Visit the Feiro Marine Life Center
Go to a Lavender Farm
Enjoy local wine, beer, or cider tours
Explore downtown Port Angeles for shopping, nightlife, and more.
Wander through the Port Angeles Fine Arts Center
Go to the Olympic Coast Discovery Center
Take a stroll on the Port Angeles City Pier
Go to the Port Townsend Marine Science Center an hour away
Relax at Sol Duc Hot Springs Resort
Take a whale-watching tour
Do a tasting at Harbinger Winery
Explore Salt Creek Recreation Area
Hike some of the Olympic Discovery Trail
Shop for souvenirs at the gift shop Olympic National Park Visitor Center or Hurricane Ridge Visitor Center.
---
We received a special rate for our stay with Domaine Madeleine, however, our opinions are always our own.