The Olympic Peninsula has countless options for outdoor activities and unique experiences. Our trip there was filled with fun, but eventually, after hours of adventuring, we began to crave a place to unwind and recharge. Luckily, we had booked a room at Domaine Madeleine in Port Angeles – exactly the peaceful oasis we needed!
Getting To Domaine Madeleine
While there are plenty of hotels in Port Angeles, Domaine Madeleine really caught our attention. This beautiful bed and breakfast in Port Angeles is located on a high bluff overlooking the Strait of Juan de Fuca. It is tucked away in a quiet neighborhood about 20 minutes outside of downtown Port Angeles, WA. Which makes it a great base for Olympic National Park explorations, wine tours, beach walks and visiting lavender farms.
When we reached the gate to Domaine Madeleine, we watched with anticipation as it swung open to reveal a wonderfully landscaped garden! The perfect first impression for a very special place.
Main House at Domaine Madeleine
After admiring the outside of the property, we found our designated parking space and went inside the main house at Domaine Madeleine to check in. Stephen, one of the innkeepers, was there to greet us. I had already chatted with him via email and text before our stay. So he already knew when to expect us, what we planned on doing during our visit and even inquired about food allergies to have plenty of options available for us. Their communication with guests is top-notch!
Before bringing our things in, we explored the beautifully decorated common area. We were very excited to find delicious cookies and organic tea, which we happily helped ourselves to. There was also a cabinet with additional toiletries in case we forgot something and a large selection of DVDs to borrow for the night. They truly thought of everything!
Lucky for us, our suite was conveniently located on the same floor as the cookies (yes, we had way too many during our stay)! There are 3 suites total – two are on the ground floor of the main building, and one is on the second floor. There are also two stand-alone cottages on the property for those that want more seclusion.
The Hoh Rainforest Suite
We were so excited to get to stay in the luxurious Hoh Rainforest Suite (all of the rooms are named after places in Olympic National Park). We had drooled over the pictures online in the days leading up to our stay, but pictures just can't do a place like this justice. The peaceful ambiance that this lovely room exudes just can't be fully captured.
The first thing we were drawn to in the bedroom were the large windows showcasing the amazing views! We couldn't wait to spend some time staring off into the horizon while we recharged our bodies for another day of adventures on the Olympic Peninsula. The bedroom also included a cozy king bed, a sitting area, a television and even a wood-burning fireplace. It was all too easy to make ourselves at home.
In the connecting room, we found another sitting area with a sleeper sofa, microwave, and a fridge stocked with ice-cold carafes of water. Plus, dozens of book options in case we wanted to partake in some light reading.
The bathroom had a 2-person shower, and we were even given robes and slippers to use during our stay! I really did love how much thought went into making our stay as comfortable as possible.
The Grounds of Domaine Madeleine
We visited the Olympic Peninsula in early fall during the beginning of storm season, but even in the rain we loved wandering around this property and admiring the beautiful landscaping.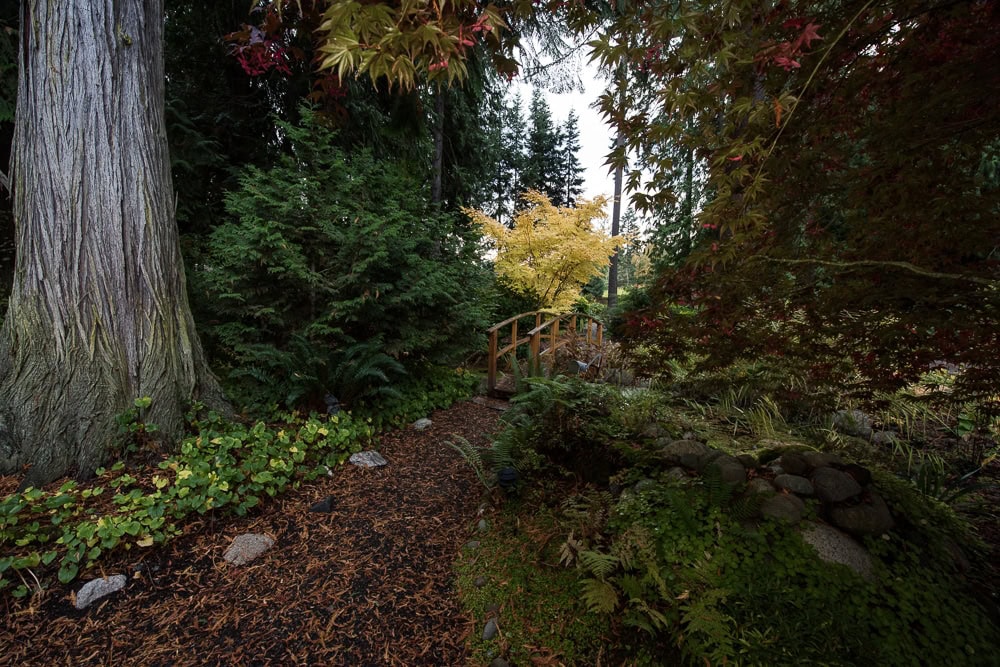 In the front there are multiple gardens, and one includes a waterfall feature that is sure to soothe your mind. There is also a gazebo to relax under or hide from the rain. And, I'm sure in the spring and summer these areas are even more breathtaking than they were in the fall!
Behind the main house is one of our favorite things about this B&B – the views! The property ends at a bluff with wide-open views of the Strait of Juan de Fuca. On a clear day, you can see the nearby Dungeness Spit, and possibly even Victoria, BC!
The Multi-Course Breakfast
Not to sound dramatic, but this may very well be the best breakfast I've ever had. And even my picky-eater husband agrees whole-heartedly. Domaine Madeleine uses local, organic and sustainable ingredients to create a breakfast masterpiece. Domaine Madeleine really takes the breakfast part of B&B seriously.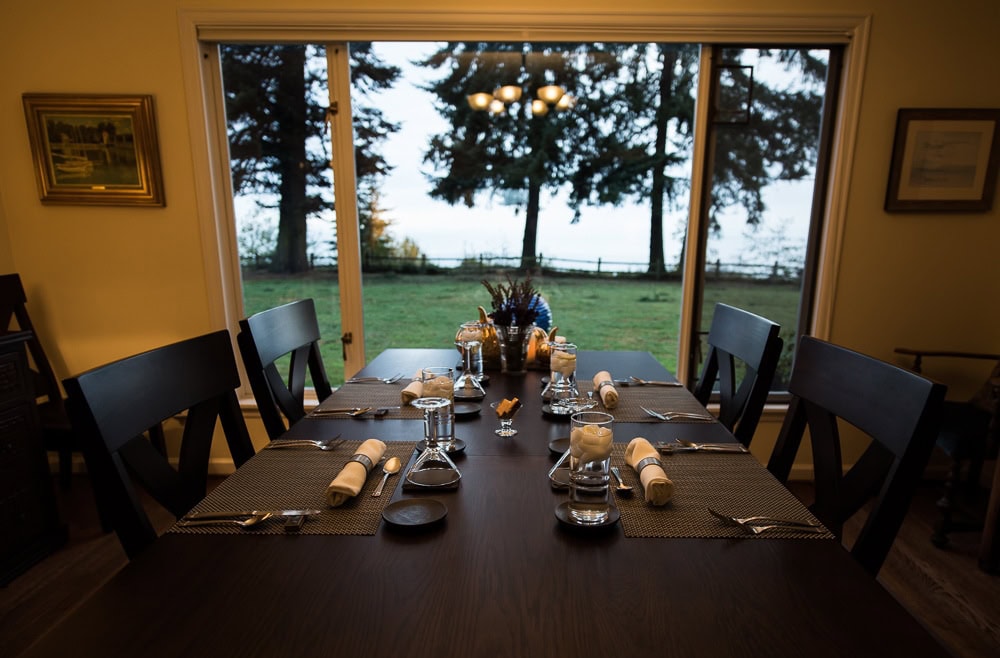 Our chef for the morning, Rebecca, explained each beautifully-presented course as she brought it out. And, she reassured me that she had prepared my dishes with dairy-free ingredients – which I really appreciated.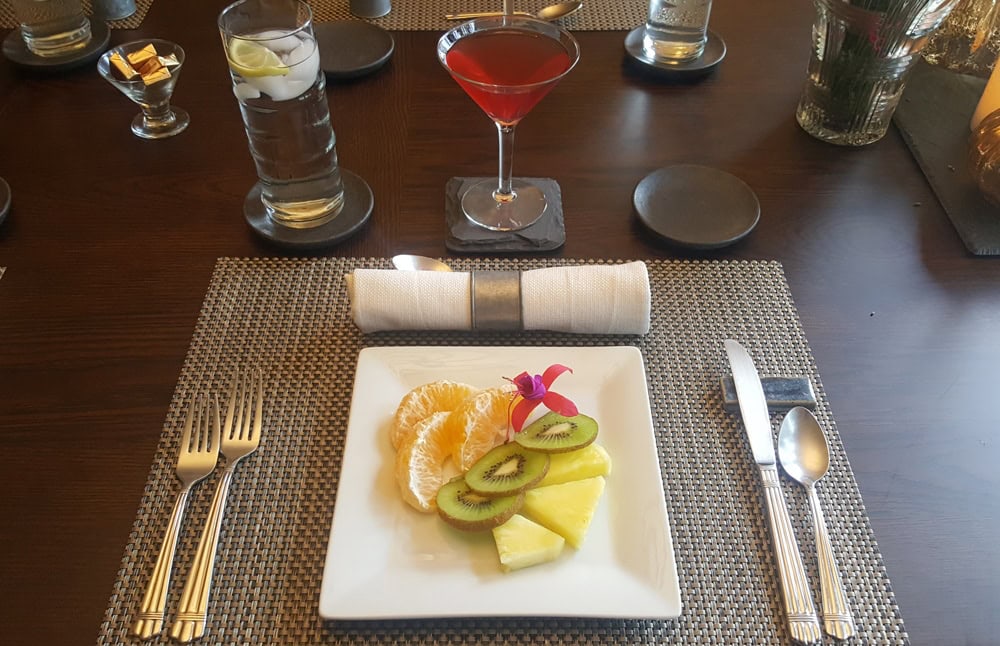 Our breakfast began with organic, fresh cranberry juice and a plate of colorful fresh fruit. Our next course was a blueberry scone – and my dairy-free option was delicious granola with almond milk and dried fruit. The third course was a delightful mix of smoked salmon, potatoes, mushrooms and green beans. Then, finally we were treated to three delicious flavors of sorbet with fresh fruit.
To top it off, we had great company at the dining table. We really enjoyed chatting with the other B&B guests while we devoured the delicious food. And, Rebecca gave each couple a bundle of lavender from her garden! Such an extra-special touch to end a wonderful weekend away!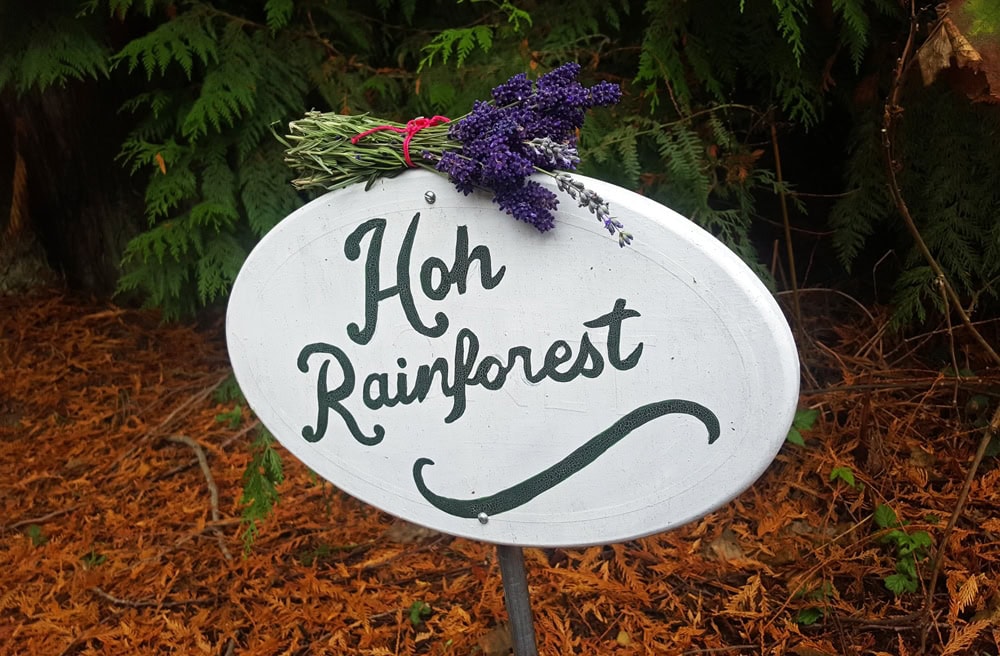 Nearby Port Angeles Activities
Staying at Domaine Madeleine is a vacation in and of itself, but if you want to explore the local area as well there are tons of options! A few of our favorite activities were exploring Olympic National Park, walking along the Dungeness Spit and taking the ferry from Port Angeles to Victoria, BC.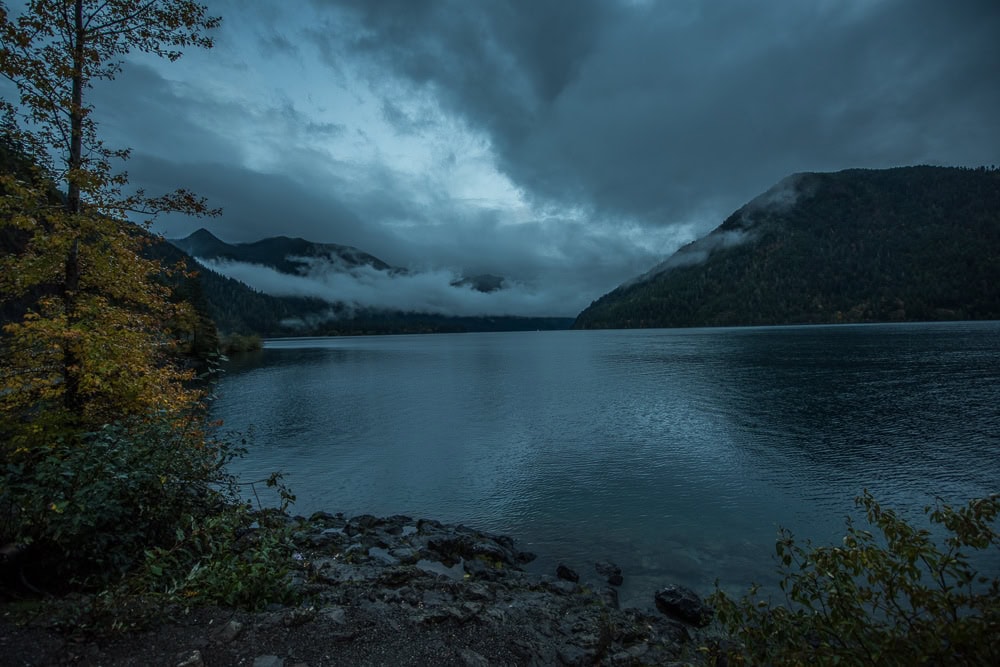 ---
We received a discounted rate for our stay at Domaine Madeleine, however all opinions are always our own.