Las Vegas is an interesting, strange, and fun city that you will likely either love or hate. Many people go there to go on an alcohol and energy drink-fuelled gambling bender that they will barely remember unless they wake up with a bunch of chips in their pocket or an empty bank account. Even the airport has slot machines!
So, if you are like me and aren't much into drinking excessively or gambling, you are probably going to Las Vegas to enjoy the over-the-top hotels, shows, and nearby activities. So, to make sure you have an awesome time here are our tips for sober things to do in Las Vegas for non-gamblers – day or night!
The Realities of Las Vegas for Non-Gamblers
If you have never explored the Las Vegas Strip before, you have to walk up and down it at least once! They don't hold anything back in this quirky place. You will definitely find yourself saying "wow" one moment and "WTF?" the next.
The hotels, bars, and casinos range from ridiculously gimmicky to extremely ornate to kind of dirty depending on how far you explore. But there are definitely some gems worth checking out if you have never wandered around in the "City of Lights" at night before. And, although I'm sure everything looks a bit shinier after three or four drinks, you can still have fun sober if you manage your expectations.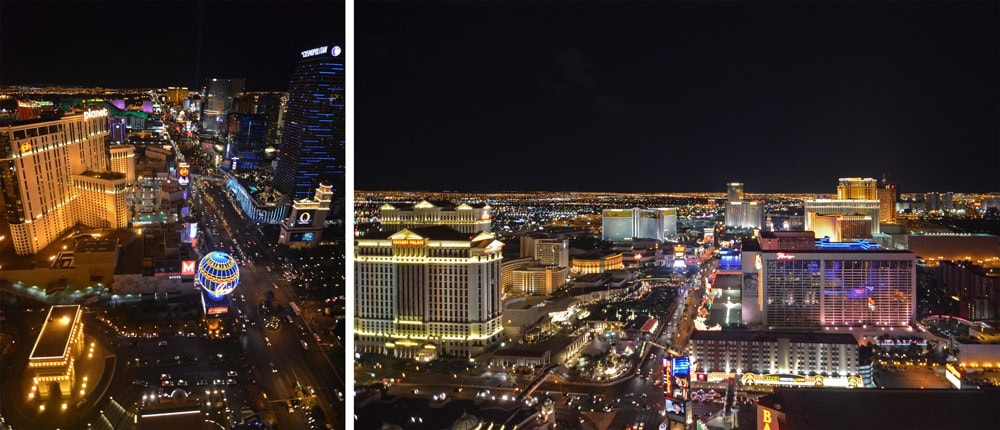 The People of the Las Vegas Strip
Exploring the strip can be a blast, however, be prepared to encounter some interesting characters. There are lots of people dressed up in fun costumes that you can take a picture with for a small fee. And many of the casino workers and other employees are extra nice.
But, there will also be lots of loud drunk people, a surprising amount of children, homeless people along every outdoor walkway, and hundreds of gambling zombies staring emotionless at slot machines. And, if you are extra lucky like us, you will get offered some crack while you wander around!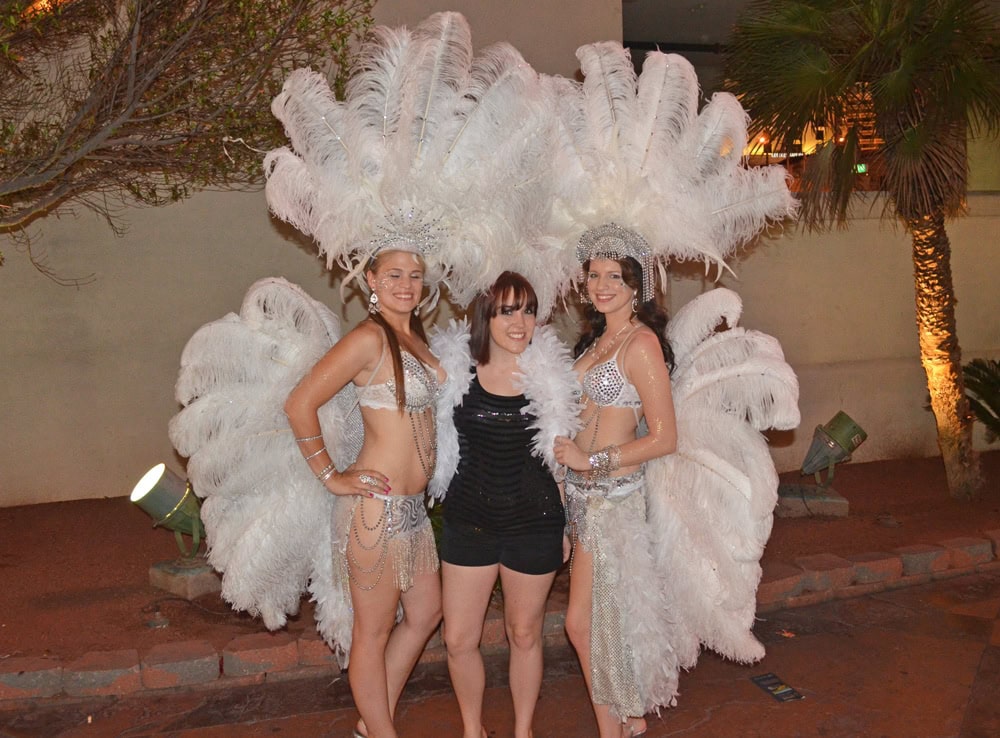 However, there are only two groups of people that really bug me in Las Vegas. The people tasked with handing out prostitute calling cards – that flick them as you walk by to try to get your attention. And, the ticket salespeople that will chase after you asking, "Do you need show tickets?" every single time you pass by. If you've ever seen the "Spam Busters" skit by Dave Chapelle, it is basically that in real life.


Don't get me wrong, I have had some great times in Vegas, but you have to take it for what it is. It isn't called "Sin City" for no reason. Just be realistic with your expectations and learn to laugh off the uncomfortable parts if you plan to have a good time.
For our most recent trip, we made the mistake of thinking it would be decked out for the holidays, so we went for a pre-Christmas getaway. Of course, Bellagio did not disappoint, but the rest of the strip seemed to be hiding decorations in dark corners to avoid reminding people of the holidays. Lesson learned!
Sober Things to Do in Las Vegas for Non-Gamblers on the Strip
You don't have to go far to find unique entertainment on your trip to Vegas. There are probably a few dozen options walking distance from your hotel! Although there are hundreds of tours, activities and other options, these are a few of our favorites:
1. Go to a Las Vegas Show
There are tons of show options in Vegas. Cirque du Soleil is always a safe bet, but there are also lots of other concerts and fun performances you can see. I won't lie, I was super bummed Britney Spears wasn't playing during our trip. I definitely have that on the top of my list for next time!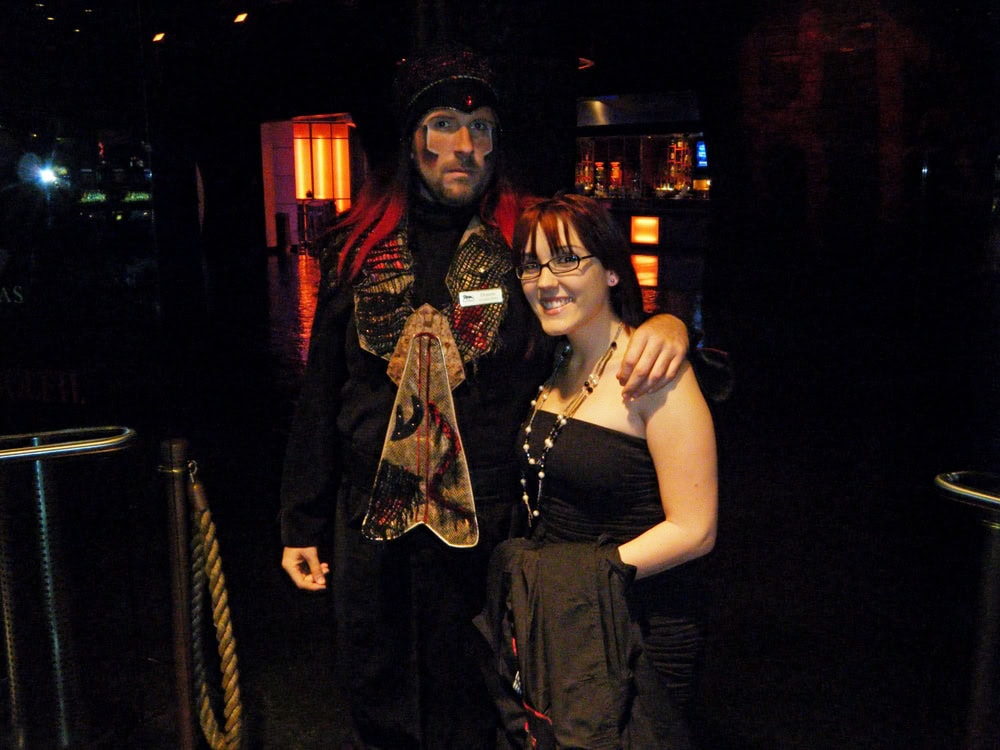 2. Watch the Bellagio Fountains Dance
The fountains put on a show every 30 minutes in the afternoon, and every 15 minutes after 8 p.m. Get there early to get a spot upfront, so no one blocks your view. Then relax while you enjoy this iconic Vegas activity. And, don't forget to wander inside the hotel! The gorgeous conservatory is a must-see and it is decorated differently for each season.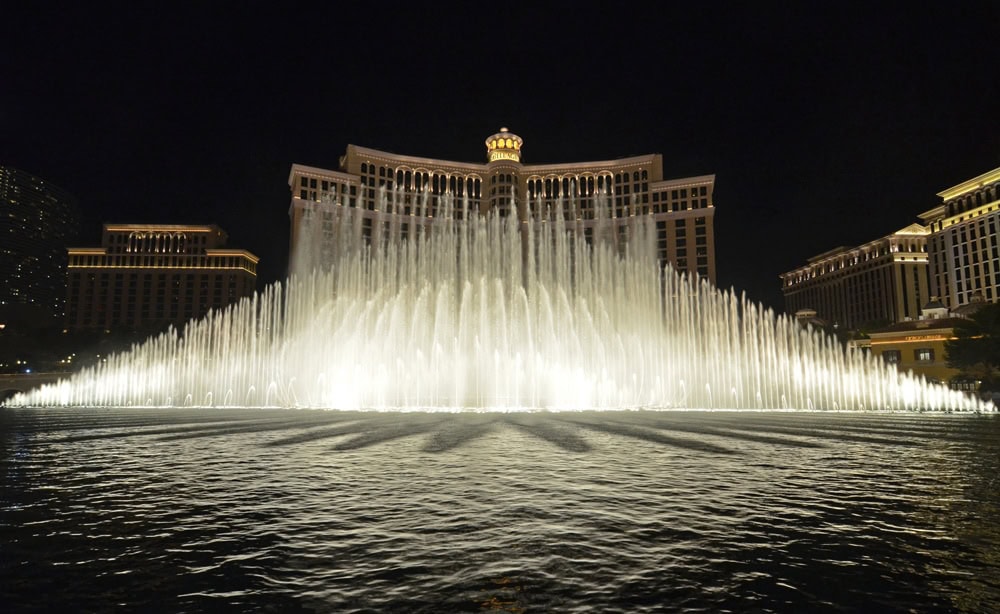 3. Venetian Gondola Ride
This is one of my favorite things to do on the strip – probably because I've never experienced the real thing in Italy! The gondola ride is located in the Venetian hotel, which is decorated like an outdoor market. The fee is a little high at $24 per person. But, getting to float along the canal under a pretty painted blue sky while you get serenaded is pretty fantastic!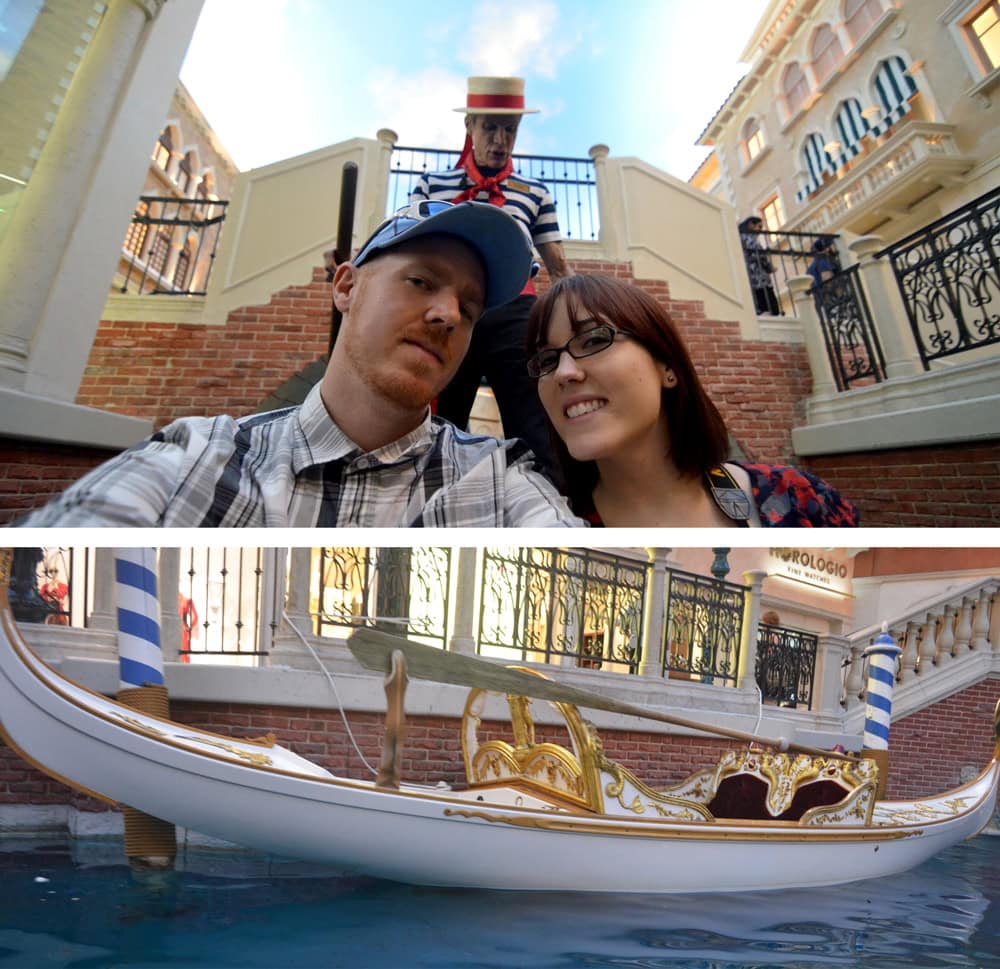 4. Go to the Top of the Eiffel Tower in Vegas
If you time this right, you can get to watch an encore show of the fountains! And, seeing it from this point-of-view is extra pretty. This activity is $17 per adult- way cheaper than a helicopter ride to see similar views!
Daytime Activities in Las Vegas for Non-Gamblers
5. Lounge By a Pool
If it is warm enough, lounging by the pool all day can be a nice way to relax. Especially if you can afford your own cabana! Otherwise, I highly suggest taking some time to explore the areas surrounding the Las Vegas strip.
6. Neon Museum
The Neon Museum, is a great destination for some old-school Vegas nostalgia. It is a very unique place that is usually much less busy than places on the more updated area of The Strip.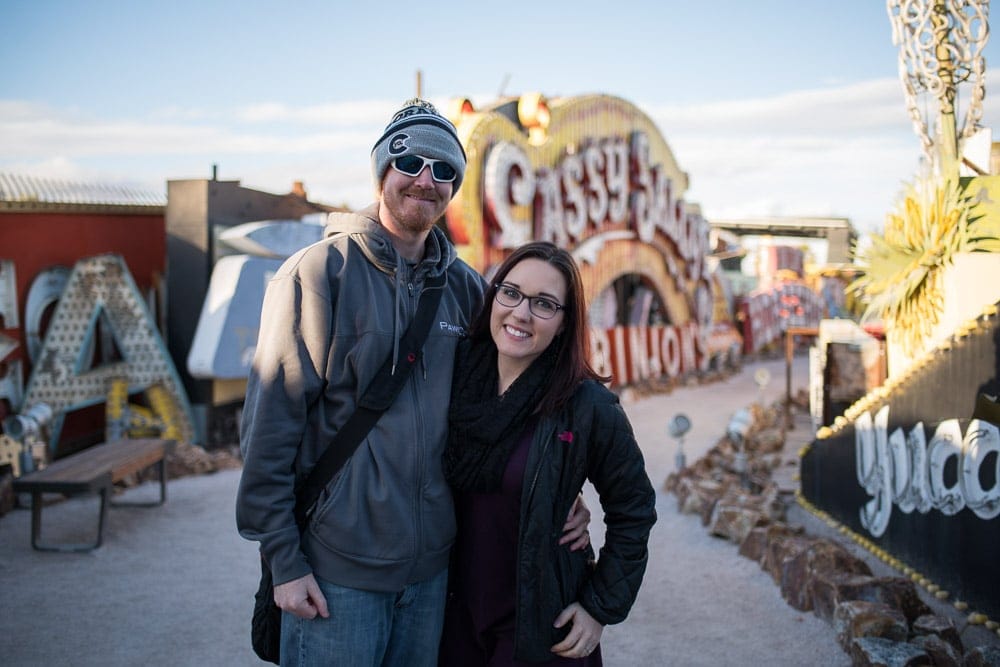 7. Dune Buggy Rides in the Desert
Valley of Fire and Nellis Sand Dunes are all a short drive away. We had a blast riding dune buggies in the desert on our most recent trip!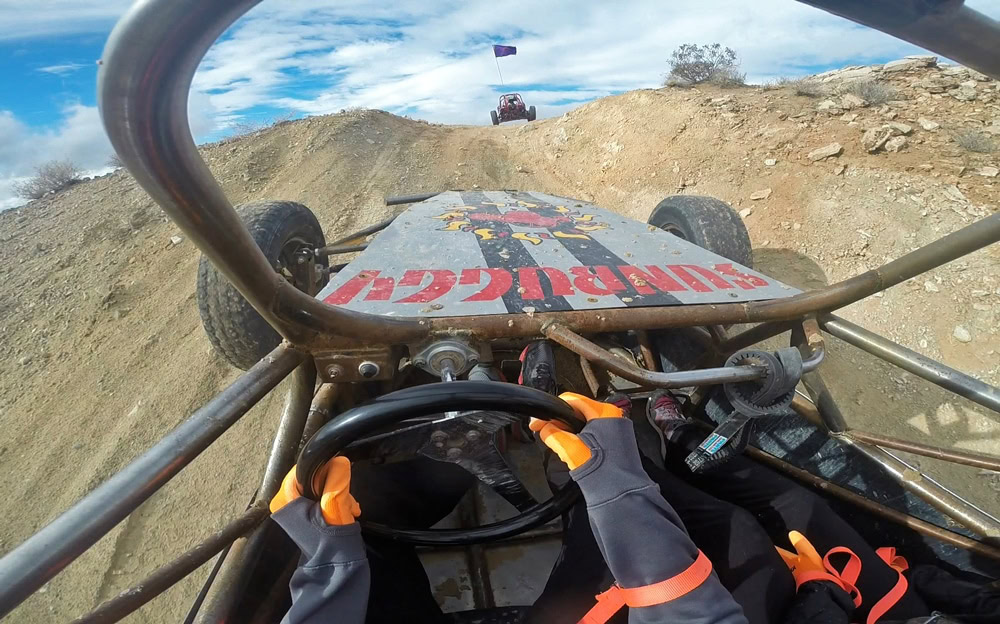 8. Day Trip to Hoover Dam (& maybe even the Grand Canyon!)
The Hoover Dam and Grand Canyon are also always great day trips. You could even take a helicopter tour that lands in the Grand Canyon. A friend did this and said it was amazing!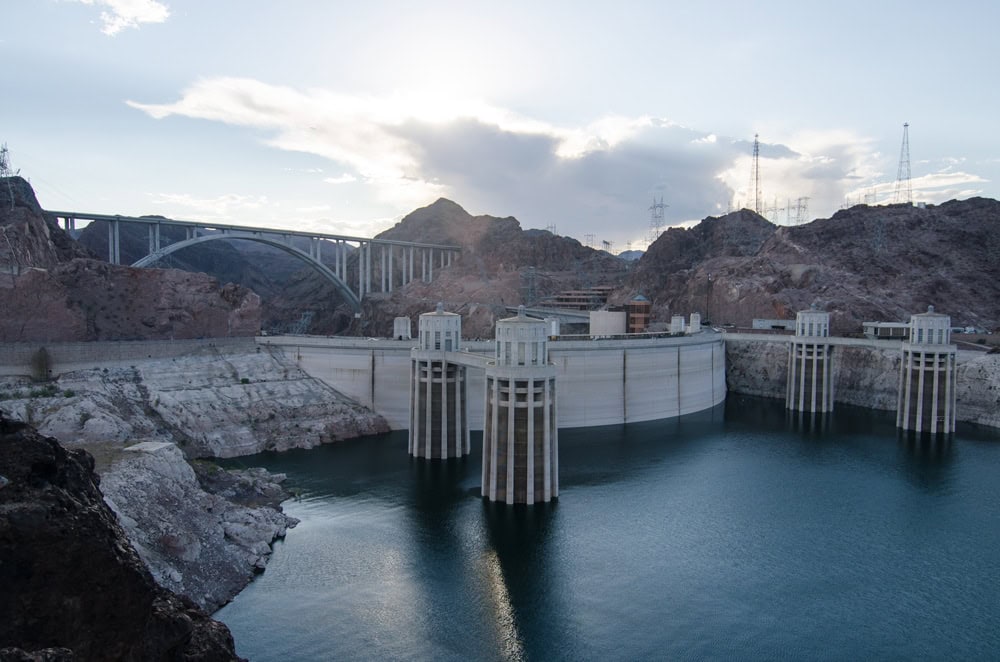 Check out this blog post for other ideas for things to do in Las Vegas for non-gamblers and off-strip activities.