While Oahu is not the first island I would recommend for a relaxing beach vacation (unless you are relaxed in hoards of people), it is a beautiful island with a ton to offer! We really enjoyed getting to spend three weeks there while house sitting near Honolulu, and found many Oahu hikes, snorkeling, and other activities that we would love to revisit on our return trip.
However, with the sunny, warm weather, we also really enjoyed just hanging out on the back porch or taking the pup for a walk around the neighborhood. It was a blast getting to feel like local Hawaiians for a little while!
(Want to travel like us through house sitting? Check out TrustedHousesitters).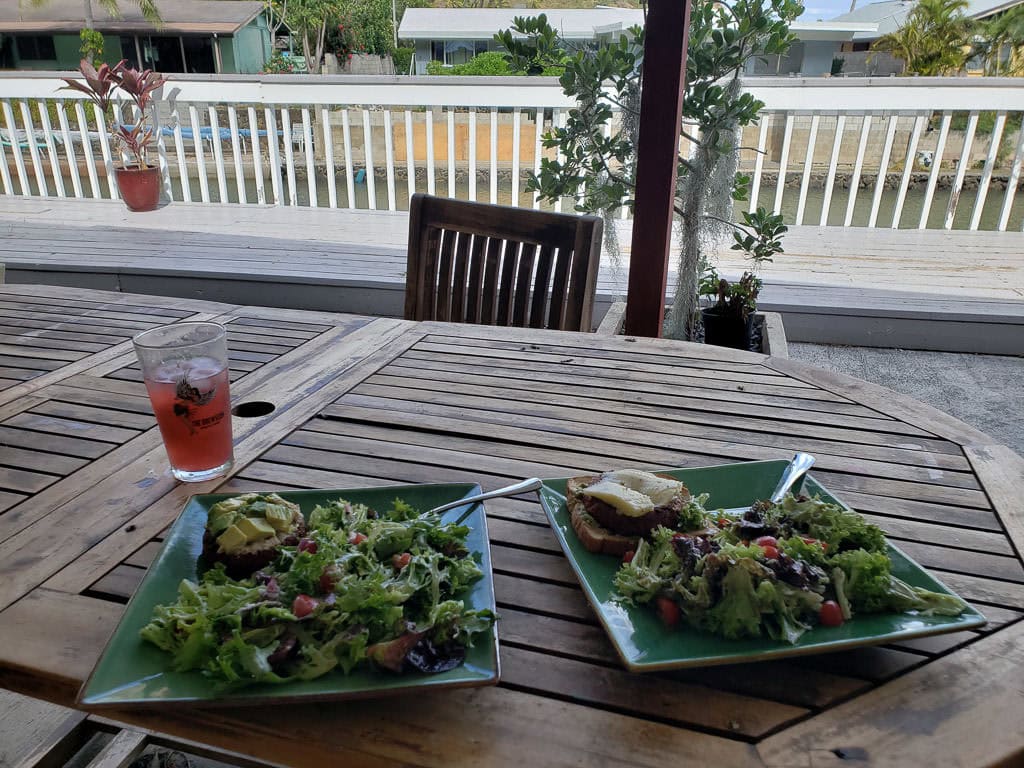 9 Favorite Oahu Hikes & Activities
1. Sunrise at Halona Blowhole Lookout
We were fortunate enough to stay just a few minutes up the road from the gorgeous Halona Blowhole area. This was our go-to sunrise spot and the dramatic blowhole just made it an even better place to start our day. Hawaii is just stunning – especially when you wake up early enough to get places before other visitors.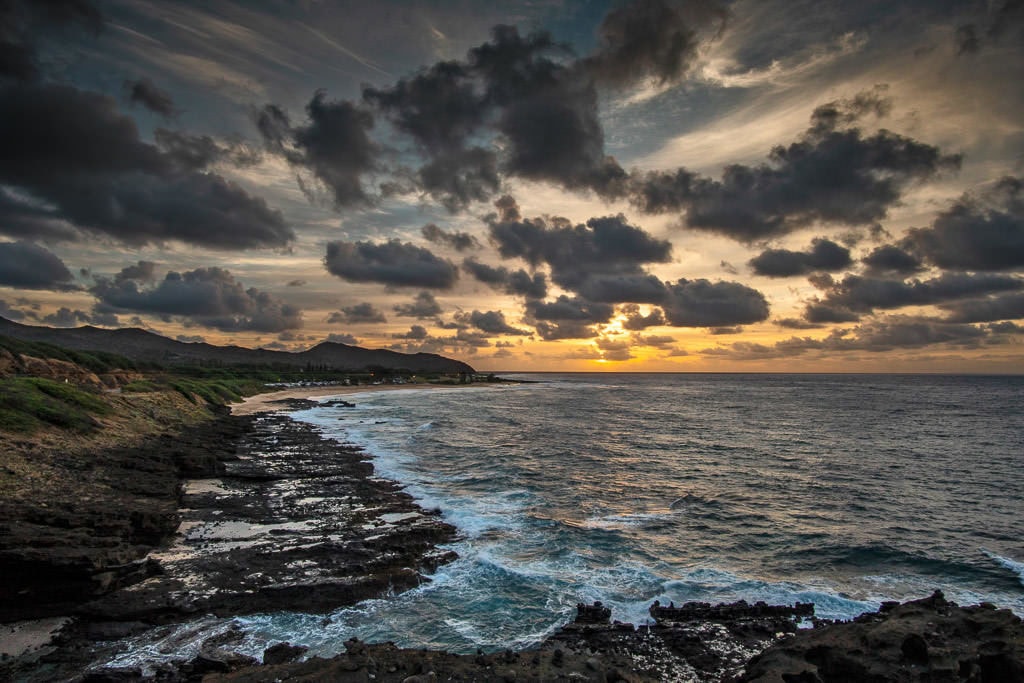 2. Koko Crater Botanical Garden
Around the corner from the popular Koko Crater Railway Trail (which we just never got around to doing – next time!), there is the great free Koko Crater Botanical Garden. This place was such a welcome surprise and a favorite of the easy Oahu hikes! There were so many different types of plants, and it was fun to see so many new types.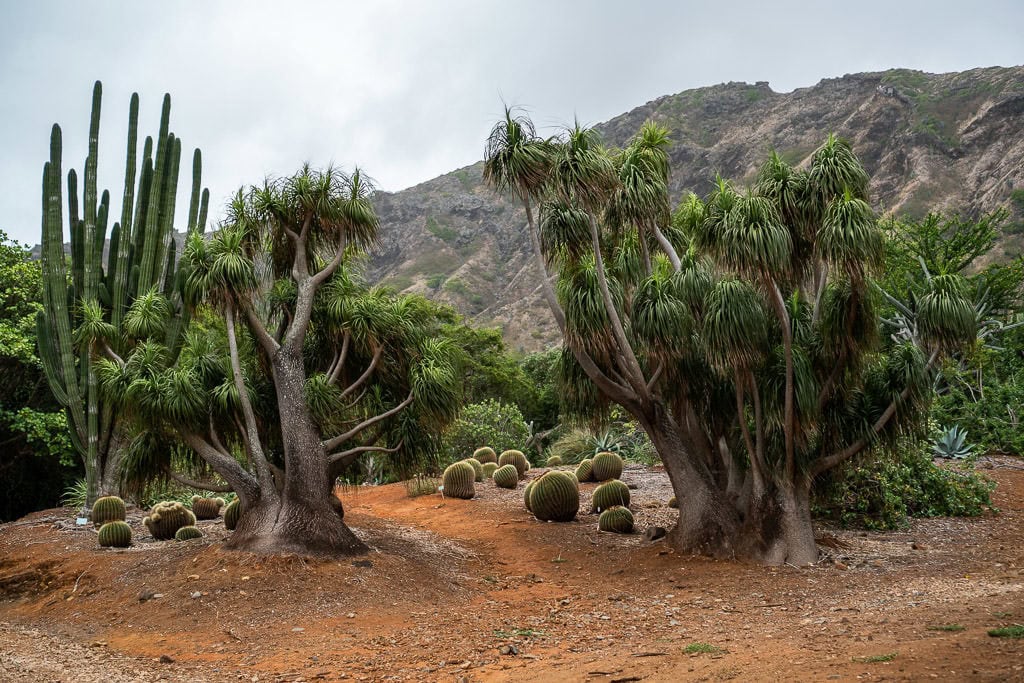 We spent about an hour wandering around the loop trail admiring the blooming plants, foliage and lots of really unique cacti and trees from all over the world.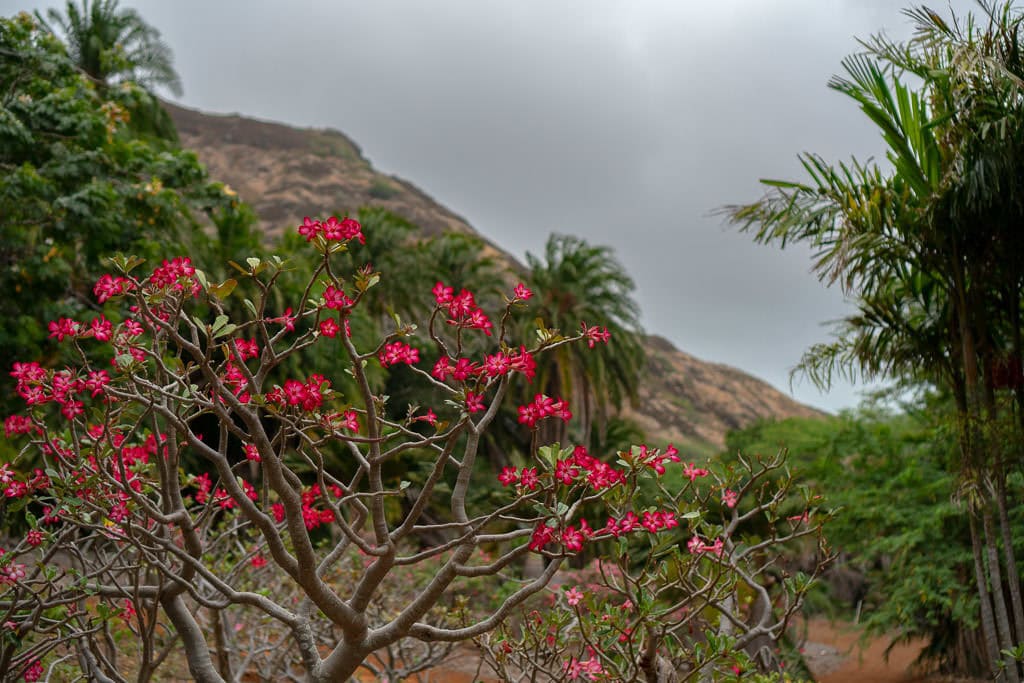 3. Diamond Head State Monument
Oh my. If you want to see the beautiful views from the top of this twisty trail at Diamond Head State Monument, prepare yourself. This place was insane! We got there as soon as they opened on a weekday and we still had a couple hundred people invading our personal space on the way up and down.
The fee to park is $5 and the trail is about 1.6 miles round trip. But it is steep, so it takes around 1.5 to 2 hours to complete. We really recommend going as early as possible for great views and less people, also to beat the heat!
4. Snorkeling on the North Shore
The great thing about snorkeling is that you can escape the crowds! Yes, there will be others out there enjoying the fishies and corals, but it is a big ocean and it is far less busy underwater than on the beach!
One of our favorite places on the north shore was Shark's Cove. It is a great little protected area, so you don't have to worry about the rip tide in most of the snorkeling spots. And the surrounding black, volcanic rock makes it very scenic.
Of course, lounging on the beach is nice as well. The sand is so soft there and the people watching is ridiculous. From people getting married to the ones cliff diving, we were always entertained – albeit slightly annoyed by the lack of space. However, having great food trucks nearby at every beach made a great excuse to take a break!
5. Makapu'u Point Lighthouse Trail
While getting a great view of the Makapu'u Point Lighthouse was fun, the trail to it was the best part. We loved the fresh air, wide-open ocean views, and dog-friendly two-mile round trip trail.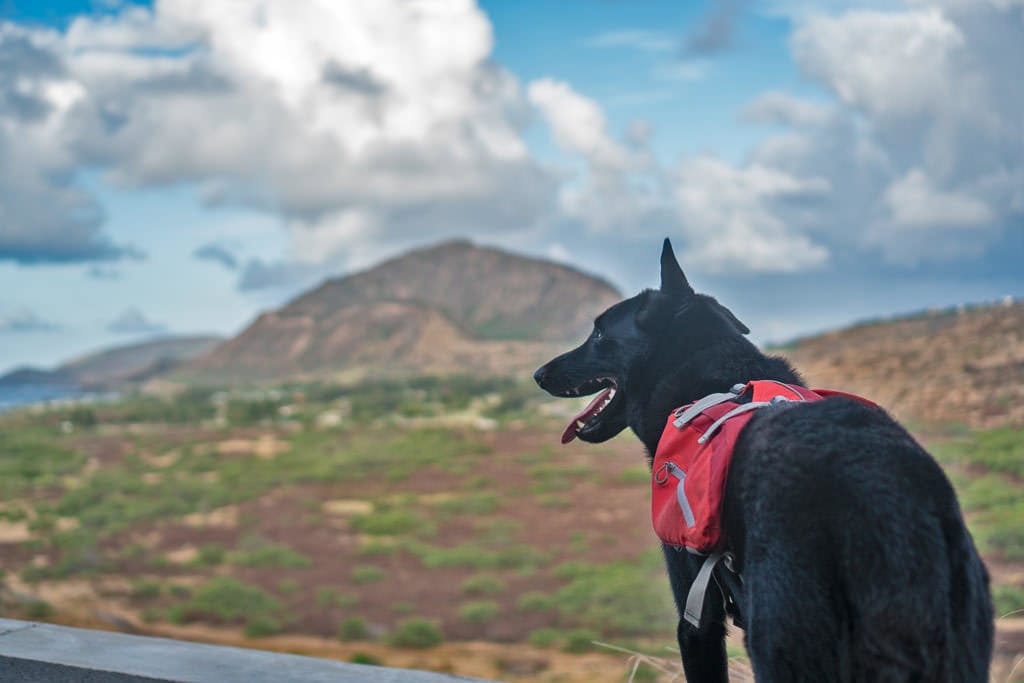 6. Ho'omaluhia Botanical Garden
We didn't make it over to Kualoa Ranch (where they filmed parts of Jurassic Park and other well-known movies), but we imagine it looked similar to this great place. What an awesome free find (way better than shelling out a ton of cash for a tour!)
We had a blast wandering around Ho'omaluhia Botanical Garden and getting lost on the not-so-clearly-marked trails. It felt like a real adventure and we were surprisingly by ourselves often!
7. Snorkeling at Hanauma Bay Nature Preserve
Warning: This place is one of the most popular on the island. The parking lot gets packed extremely quickly and, unlike most other places, Hanauma Bay Nature Preserve gets difficult to snorkel with how many other people come here for an awesome underwater experience.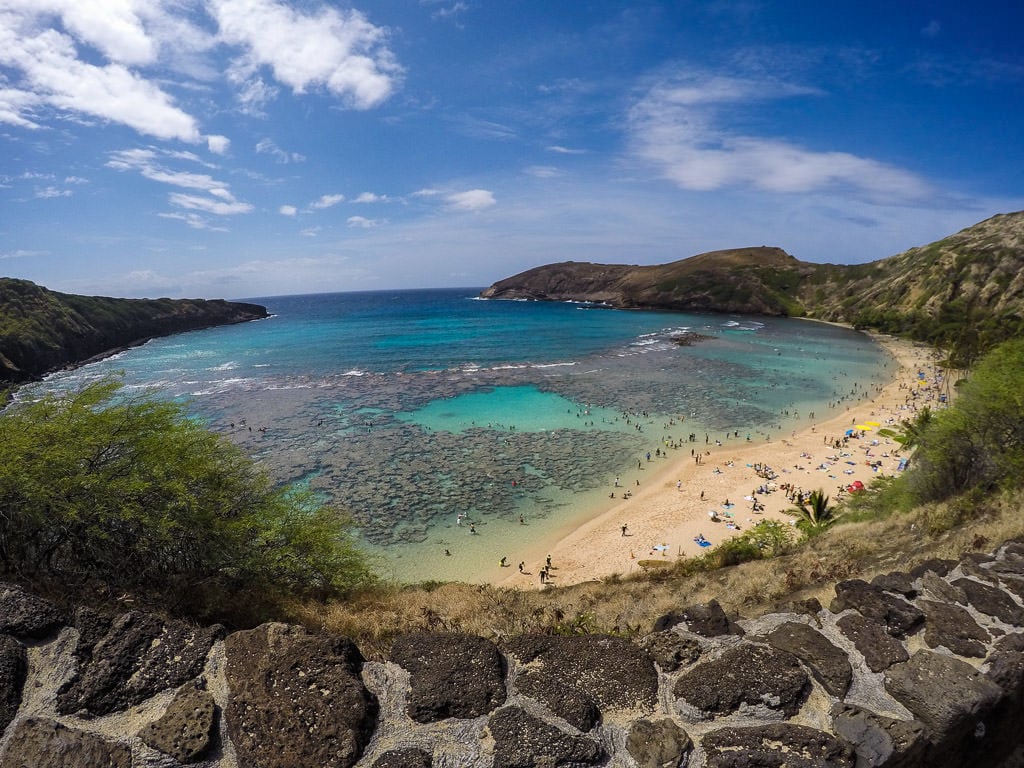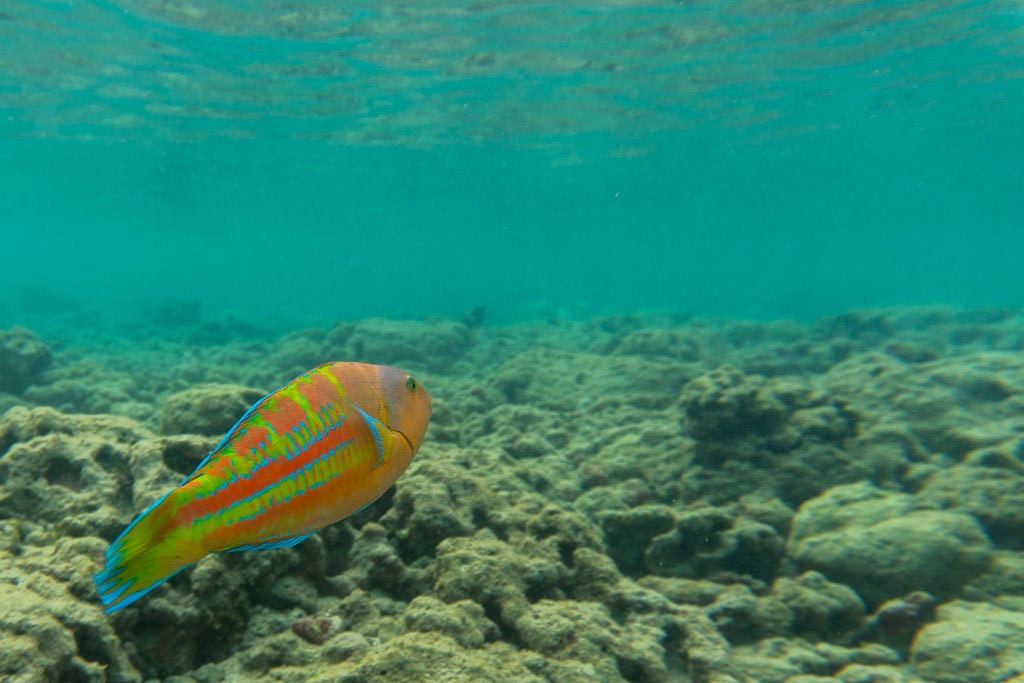 But it is worth a visit! We saw so many amazingly colored fish, and Buddy even spotted an octopus hiding in some rocks.
If you go, the entry fee is $7.50 per adult, and you will have to watch a short video about how to make sure this preserve stays so beautiful. But, if you go before they open you get to skip the fee and the video! Woop! It is also important to note that it is closed every Tuesday.
8. Manoa Falls Hike & Lyon Arboretum
Getting parking for this lush trail is a pain, but we figured out a great hack! We paid to park at the Lyon Arboretum, went on the hike, then went back to enjoy the flowers and plants at the arboretum. Surprisingly, we enjoyed the trails there more than the Manoa Falls Hike!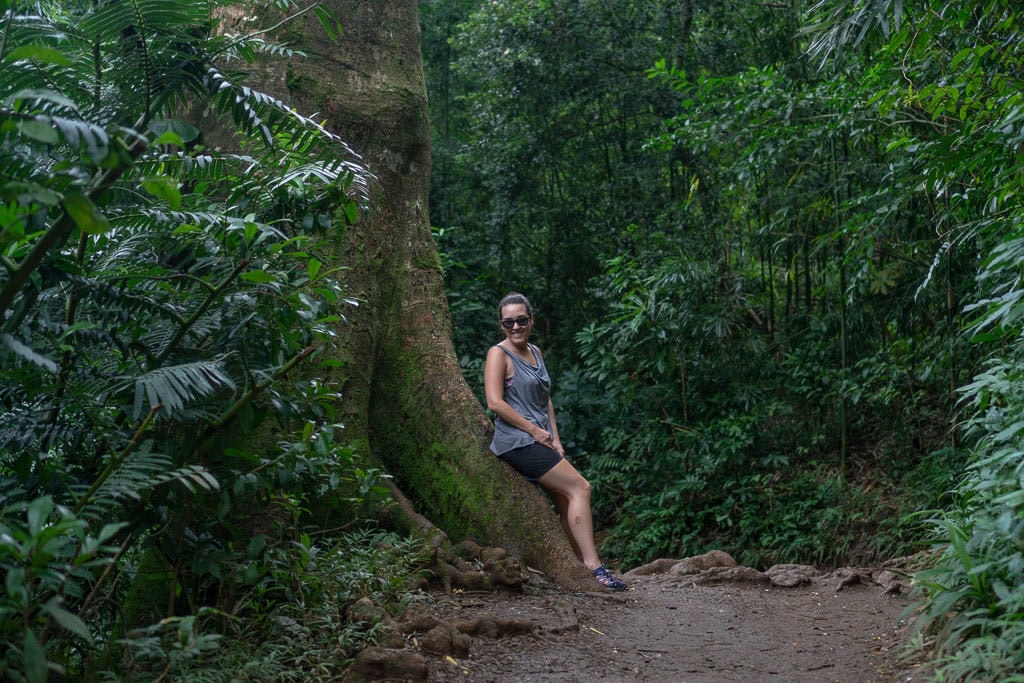 The thin waterfall at the end of the easy one-mile Oahu hike isn't extremely impressive, but the trail there is great! Although, it is really muddy after rain, so watch your footing! However, there is also a similar thin waterfall about a mile into the arboretum as well. So, if Manoa Falls is busy, check out that one! Regardless, the arboretum is worth a trip and was far less busy than other places we visited.
9. Fireworks in Waikiki
We put this off for our entire trip, because we knew it would be really busy and hard to park. But, when we went on our last weekend to see the Friday fireworks, it really wasn't too bad! We found parking in a garage and were able to stand in a decent spot amongst the crowds to enjoy the show.
We enjoyed wandering around bustling Waikiki, and tried some yummy samples at the Honolulu Cookie company. It is expensive though! No $12 drinks for us, just some beers at the house later!
Bonus: Other Great Places Near Honolulu
Another favorite of the Oahu hikes we went on was Ka'ena Point Trail where we watched a monk seal lounge on the beach. We also loved our day of volunteering for the Molokai 2 Oahu Paddleboard Race, and of course happy hour at Kona Brewery after!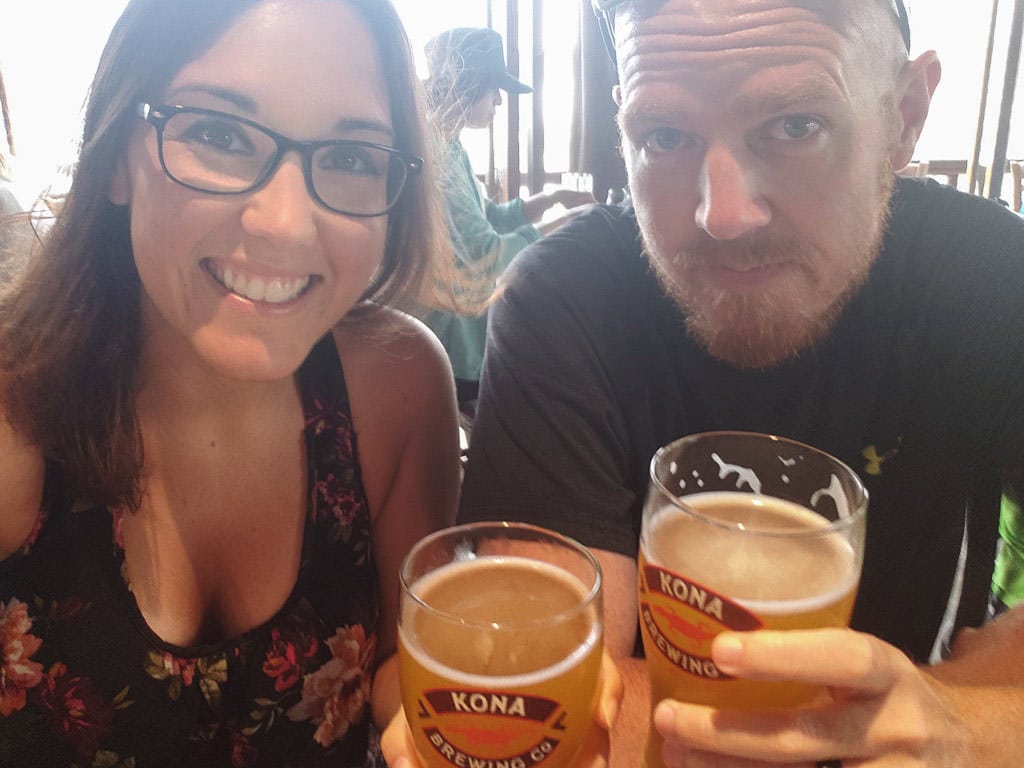 Read more about our two-month Hawaii trip here. And if you want to know more about how we made this vacation happen, check out our guide to pet and house sitting!