On a cold Saturday morning, we met up with one of our favorite couples to check out a fun winter hike in Eldorado Canyon State Park. The park is right outside of Boulder and is a climbing mecca in the summer. But it is much less busy in the winter. So, we were excited to have the trails almost all to ourselves! We ended up hiking Fowler Trail,
Abut Eldorado Canyon State Park
Eldorado Canyon is a lesser-known area outside of Boulder. It is known for rock climbing, but also has some great trails. Since it is a Colorado State Park, there is a fee to enter.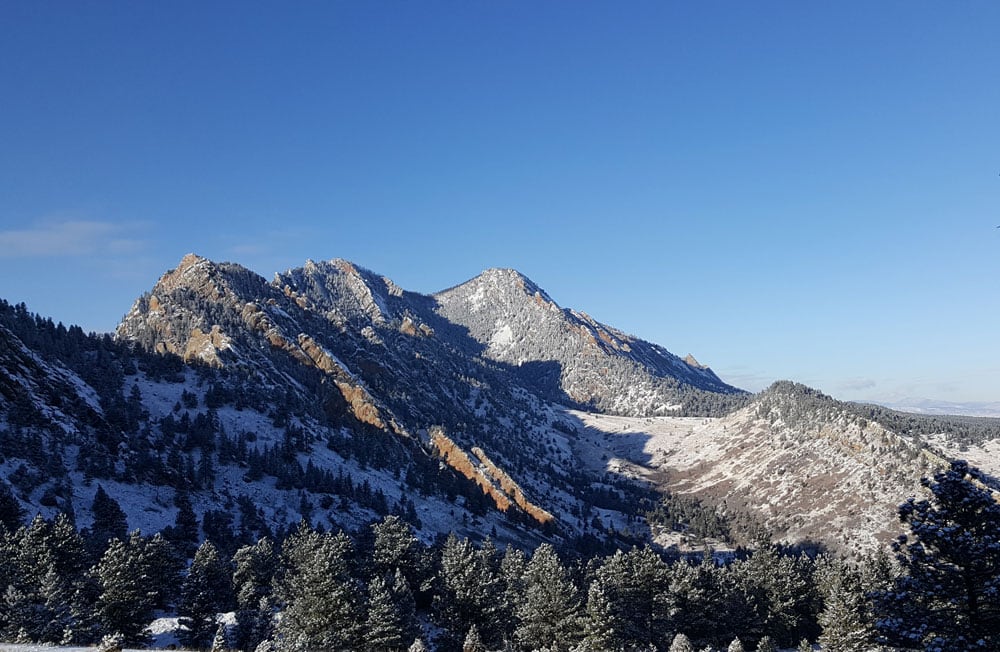 Some of the top trails in Eldorado Canyon State Park include:
Eldorado Canyon Trail – 7 miles round trip. You can also add on the Walker Ranch Loop for a longer, more challenging 14-mile hike.
Fowler Trail – 2 miles round trip to views of the canyon and a spot to watch the rock climbers.
Rattlesnake Gulch Trail – 3.6 miles round trip with great views of the canyon and by hotel remains.
Streamside Trail – 1 mile along South Boulder Creek.
Crescent Meadows – only half a mile to great mountain views.
Fowler Trail Overview
We parked at the entrance for Fowler Trail and walked along this easy trail for a few miles, through red rock formations and among gorgeous views. The first half mile to "The Bastille" is really easy and, in the summer, this is supposed to be a great area to watch climbers.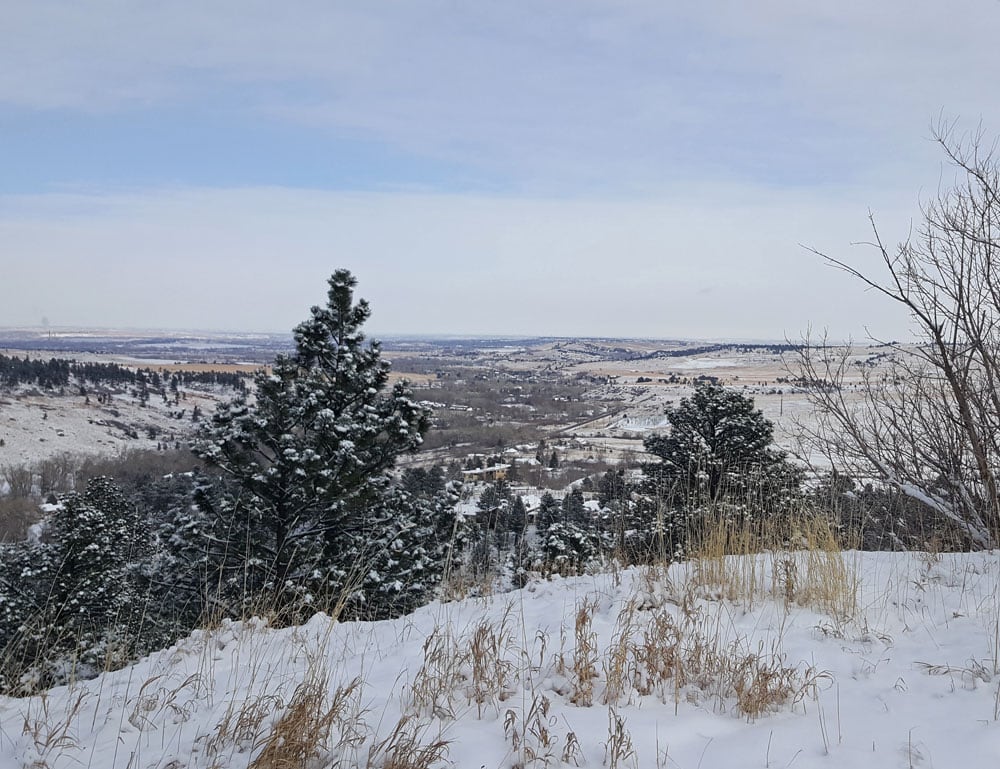 We had originally planned for a short hike. But we decided to continue on instead. So we did a loop using the Spring Brook and Goshawk Ridge Trails. It was a little under 4 miles round trip.
This made for a beautiful hike through snowy forests and rocky fields. The somewhat steep downhill hike was a bit of a challenge in certain areas. But the snowshoes helped a lot! I'd definitely at least have spikes for this trail, since it can get slippery.
Getting to watch the snow glisten as it fell from the trees and the flatirons light up when the sun hit them was stunning! Even though we got a little turned around a few times (the trail was hard to make out in the snow), we all had a blast!
For more great Colorado hikes and activities for every season, check out our Colorado travel page.