St. Augustine, FL, dubbed the nation's oldest city, is a unique, beautiful and entertaining location for endless fun. With so much to do, it is important to make the most of your time in this historic city. Luckily we've created a handy guide to help you make the best of your St. Augustine weekend getaway…
St. Augustine Weekend | Day 1
Morning Drive to St. Augustine
Make your way to St. Augustine, less than an hour's drive from the Jacksonville airport and 1.5 hours from Orlando. Bonus points for renting a convertible for your trip. Just don't forget the sunscreen!
Visit Castillo de San Marcos
After parking in town, wander around the historic Castillo de San Marcos National Monument for a few hours. Make sure to watch the weapons demonstration at the Northeast Gun Deck (every Friday, Saturday and Sunday hourly from 10:30 a.m. to 3:30 p.m.).
Stroll Along the Matanzas River & Grab Lunch
Next on your St. Augustine weekend getaway you should take in the sights as you stroll alongside the Matanzas River, passed the Bridge of Lions, and down the cobblestone streets by historic buildings in search of one of the many awesome restaurant options – Harry's and Columbia are a few of my favorites.
Then grab some dessert (my personal favorite is the gourmet ice pops at the Hyppo).
Pop Into a Few Museums or Maybe Even Take a Tour
Pop into a quirky museum (like the Pirate & Treasure Museum or the Wax Museum).
The Old Town Trolley Tour is great for learning about the city. And the Black Raven Pirate Ship experience is a silly, yet relaxing option that the little ones will love. If you want something a little spooky, St. Augustine has some great ghost tours once it gets dark – including a unique "Dark of the Moon" Lighthouse tour.
Have a Chill Evening in St. Augustine
Drive a little ways out of the city to check into the fabulous Hammock Beach Resort – I promise it is worth the 30-minute drive. Stay in The Lodge for the best beach views. On your way to the hotel stop into the Baliker Gallery. It is a can't-miss stop with unique driftwood carvings!
At the hotel, relax in the lazy river pool, sip a cocktail in the hot tub, or take a few turns going down the twirly slide! Plus, there is always the conveniently located ocean! 🙂
Order dinner and drinks to-go from one of the many on-site restaurant options and eat on your balcony to wind down from a busy first day of your St. Augustine weekend.
St. Augustine Weekend | Day 2
Go For a Morning Beach Walk
Wake up early to walk along the beach at sunrise. Collect shells, look for dolphins, and enjoy the sound of the waves. I mean, what is a weekend in St. Augustine without at least one sunrise beach walk?

Take a Ferry over to Fort Matanzas
After grabbing a bite to eat (and maybe taking one last dip in the pool), check out of your room and make your way over to Fort Matanzas. Take the free ferry to this tucked-away fort and enjoy its seclusion and beauty. Ferries run from 9:30 a.m. to 4:30 p.m. daily.
Grab Some Lunch & Lounge on the Beach
Grab some lunch (Mojo's Tacos are the BEST), then spend a few hours relaxing on the beach, soaking in some of that famous Florida sunshine! The beaches closer to Palm Coast are usually less busy than the ones in St. Augustine. And you can even drive onto some of them. If you get a wristband for the Hammock Beach Resort pools before checking out you can go back there too!
Hit Up Some Other Tourist Attractions
Stop by a few more area attractions before hitting the road: Ripley's Believe it or Not, the Fountain of Youth, and the Alligator Farm are all lots of fun.
Head Out of Town (Slowly, If You Can!)
Take a leisurely drive back down A1A. And if headed to Jacksonville, make sure to stop at Cap's on the Water for a relaxing sunset dinner.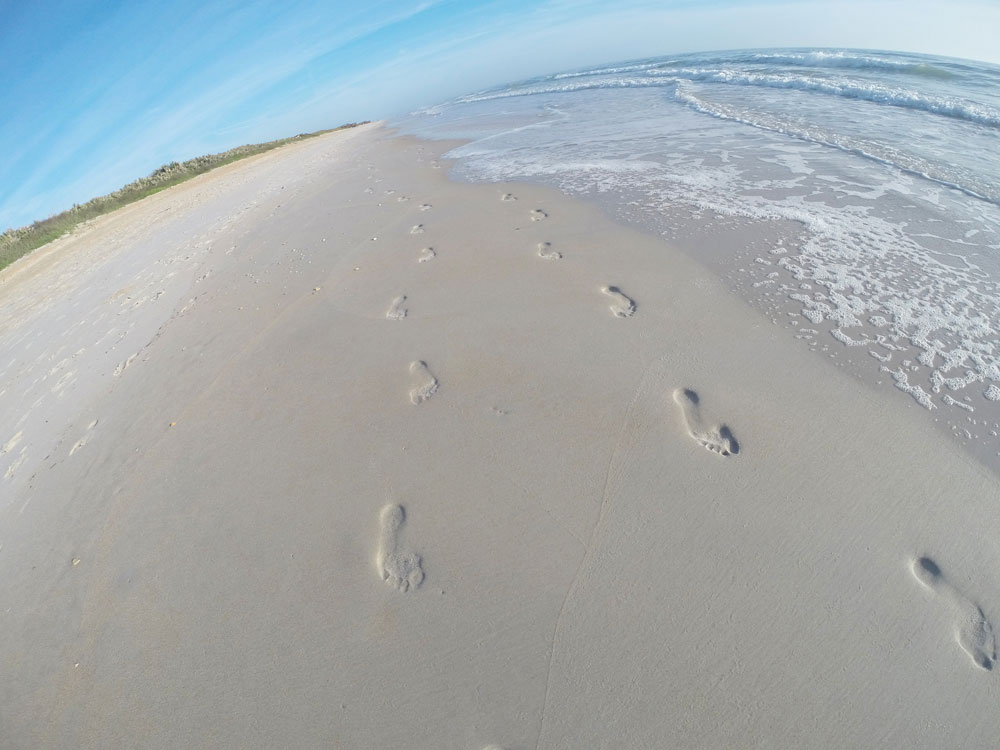 ---
St. Augustine is one of my favorite places in Florida. It holds so many memories for me because my grandparents lived there throughout my childhood. My dad even took me to listen to the King & Queen of Spain give a speech when I was about 10. I've walked up the lighthouse, found exquisite shells on early morning beach walks, and have eaten at countless amazing restaurants.
Most recently, we spent a fabulous day with my brother & his family taking in the sights. It was so much fun to make new memories there with my nephew, too! So, you can even use this guide to make your own S. Augustine day trip itinerary.
I guess I can say this city represents a little more than colonial history for me. I hope you have a blast making your own history during your St. Augustine weekend!