Christmas is almost here, and if you are like me you want to make the most of this magical season before it is just a distant memory again. Luckily, there are plenty of Denver Christmas light displays to take part in this week and through the new year! Some of the best are the Christmas light trails across the city.
Twinkling lights have to be one of my favorite symbols of Christmas and two fun places to walk among them are the Denver Botanic Garden's Blossoms of Light trail and the Butterfly Pavilion's Living Lights.
Denver Christmas Light Trails
Denver Botanic Garden Blossoms of Light
The Denver Botanic Gardens, located on York Street in Downtown Denver, is one of my favorite places any time of year, but at Christmast it is truly special! A ticket to the Denver Botanic Garden Blossoms of Light experience this winter wonderland is only $13 for adults and garden members get one for free! So, bundle up, grab some hot chocolate from the café and stroll along the winding Blossoms of Light trail surrounded by thousands of colorful lights. This is such a romantic and fun holiday outing, and the event runs nightly until January 2.
Denver Christkindl Market
While the Denver Christmas Market doesn't compare to the German Christmas markets, it is still not to be missed. So, before heading to the gardens, make sure to stop by the Denver Christkindl Market. This adorable annual market has vendors selling German goods and tasty food, but it closes on December 23 – so act fast! And don't leave without wandering into the tent to have a mug of Gluehwein (German spiced wine) … it is like drinking Christmas, and you can even keep the mug as a souvenir!
Butterfly Pavilion Living Lights
A short drive north of Denver, in the city of Westminster, is the Butterfly Pavilion which has the Living Lights event on Thursday-Sunday nights until January 10. For $10 per adult you can wander through the Butterfly Pavilion Living Lights trail and interesting exhibits. The butterfly rainforest and the outdoor light trail are included with entry, plus you can hold Rosie the tarantula if you'd like!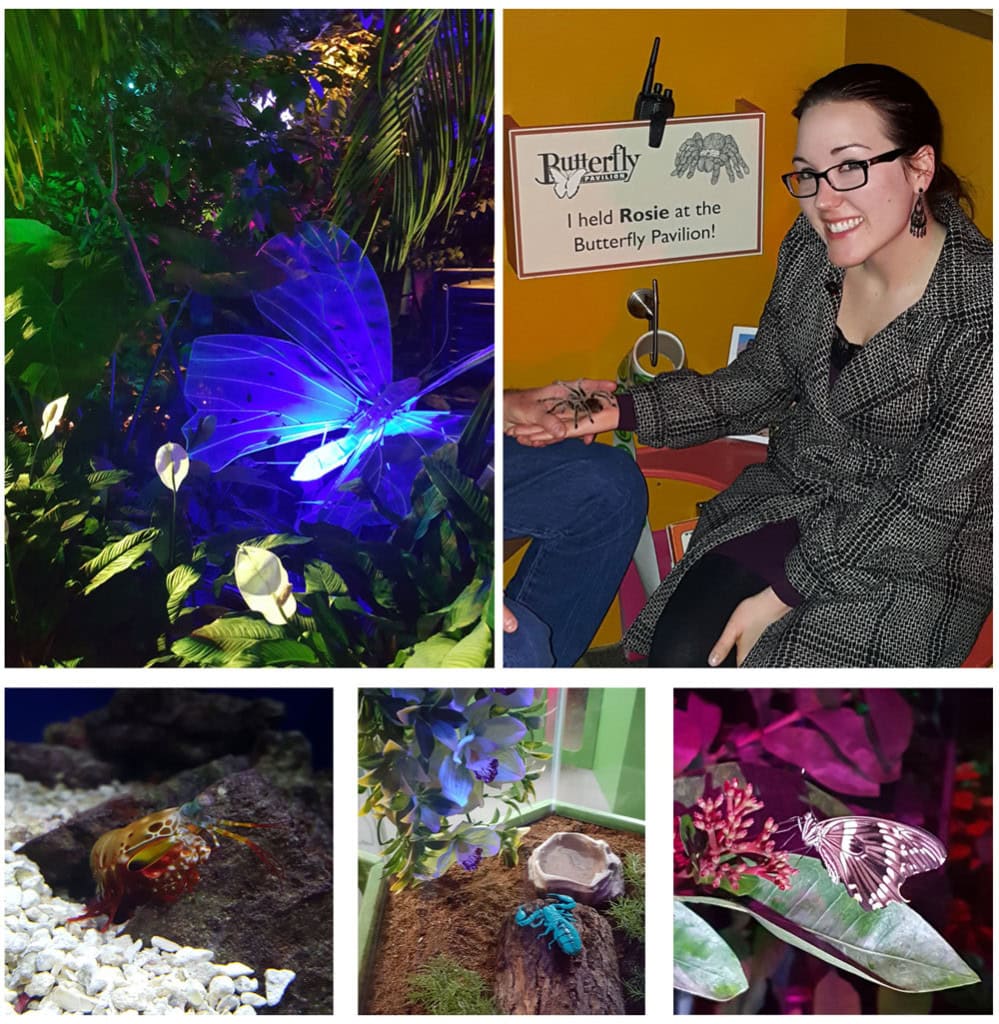 These fun Denver Christmas Light trails are sure to leave you with a bright smile and a twinkle in your eyes, and maybe even enough Christmas spirit to last you the whole year through!