Have you seen the pictures of Yosemite on Instagram lately? Well, I can't seem to escape them… and it led to planning a last-minute weekend getaway to California to experience the beauty of Yosemite in April for ourselves! Yosemite in spring time is a sight to behold. See for yourself why this is the perfect season for a trip to this iconic national park!
Reasons to Visit Yosemite in Spring
1. Yosemite Falls and Other Waterfalls
According to the National Park Service, the waterfalls in Yosemite peak in mid-to-late May. This makes spring the perfect time to see the many gorgeous waterfalls of Yosemite Valley – including the famous Yosemite Falls (one of the tallest waterfalls in the world).
With all the winter snow melting, the water just gushes down into the valley making for some awesome photo-ops. But the power of these waterfalls is so immense it is impossible to capture in photos… so you must experience it for yourself. While we did visit Yosemite in April, the water was still flowing, as you can see.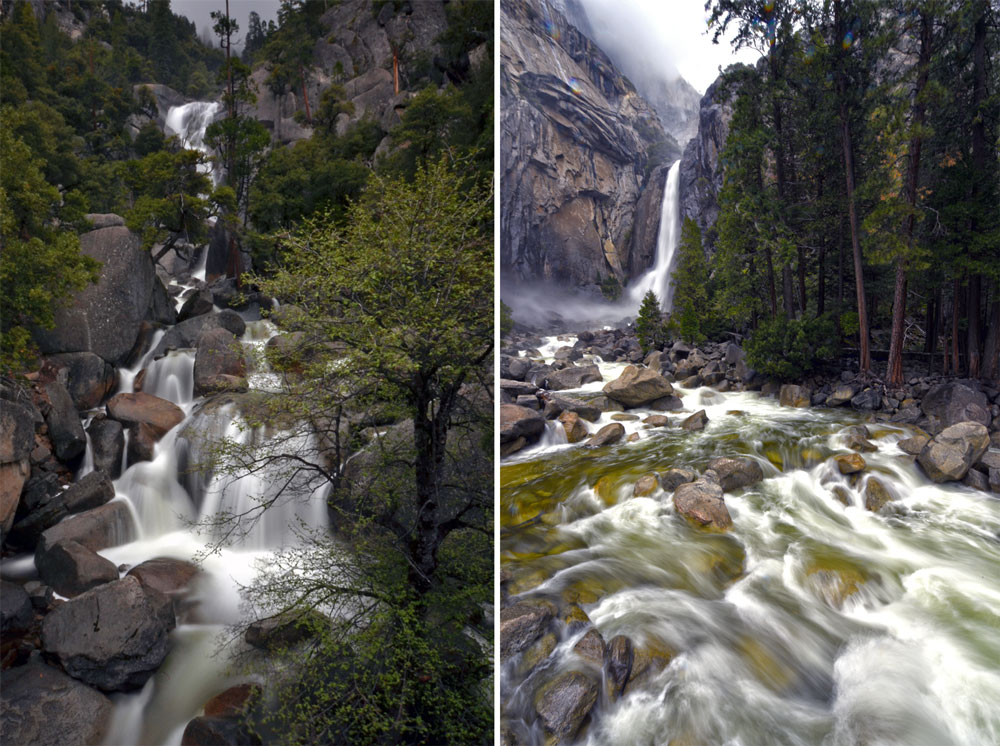 2. Fewer Crowds at Yosemite in Spring
Weekends are always going to get a little more packed. But overall, spring is a much calmer time in the park than summer. Although May is the beginning of the busiest time, June-September usually has the highest number of visitors. So, visiting Yosemite in April or even early May can give you great scenery with less crowds.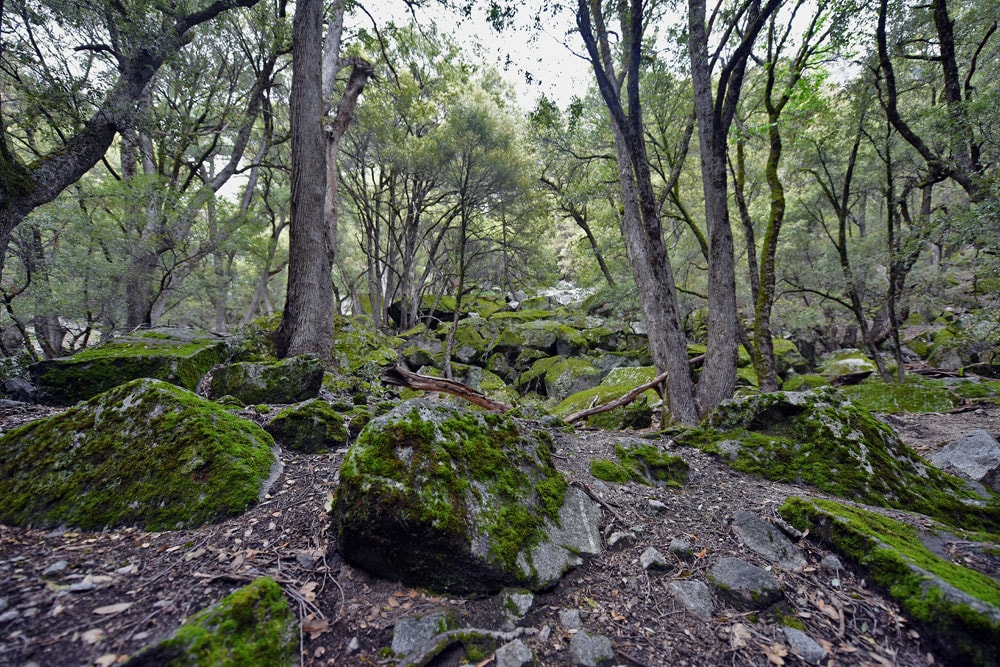 To really get some peace and quiet, try going on a trail away from the main points of interest (Yosemite Falls is usually pretty busy by mid-day), or going out when it is raining (we actually had the falls all to ourselves when we did this)! We also took a walk to Yosemite Falls at night, and although a creepy walk through the woods, it was an amazing experience.
3. The Ominous Fog of Yosemite
Some rain, fog or general gloomy weather is likely in spring, but it makes for amazing pictures AND it helps you stay cool and not get burned! Seeing the thick, gray clouds settle over the valley from the Tunnel View Overlook was breathtaking, and walking by ourselves during the rain made it feel like the park was all ours. Plus, the giant trees really do help block the rain drops!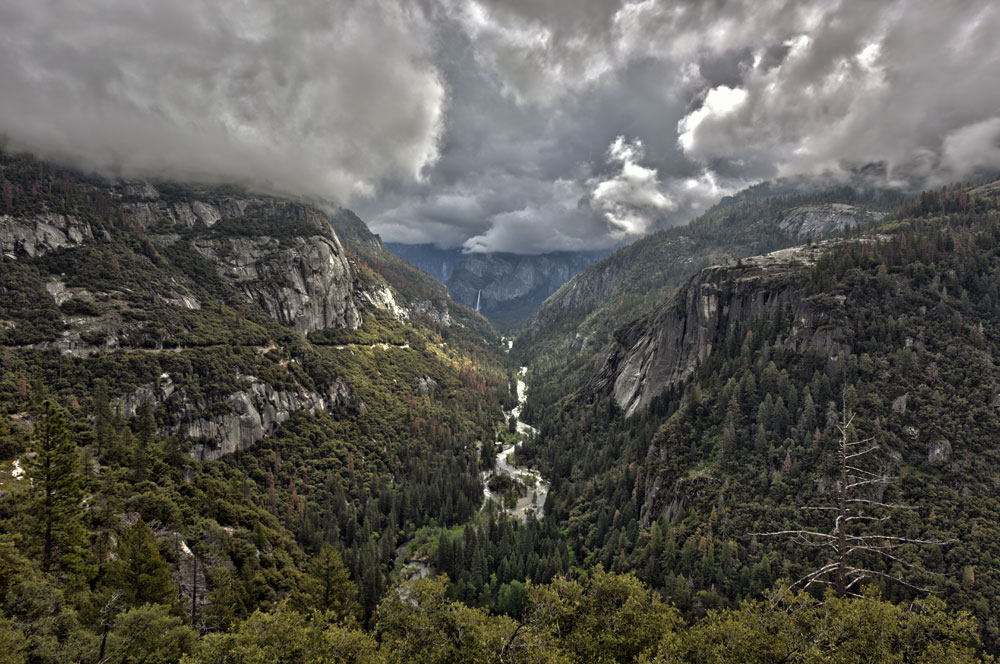 4. Green Grass and Spring Flowers
With those rain showers, come flowers! While our visit to Yosemite in April didn't provide is lots of flowers, as Spring isn't the height of wildflower season. But you are sure to see some flowers popping up, plus lots of green grass and moss. And if you happen to visit on a sunny day the greenery pops even more. Yes, please!
5. WATERFALLS!!!
Ok, I know I technically mentioned this one already… but seriously, if you love waterfalls even a little bit, Yosemite in the spring is a must-see! The rushing flow of water begins to taper off in summer and some of the waterfalls are even completely dried up by August. Don't wait!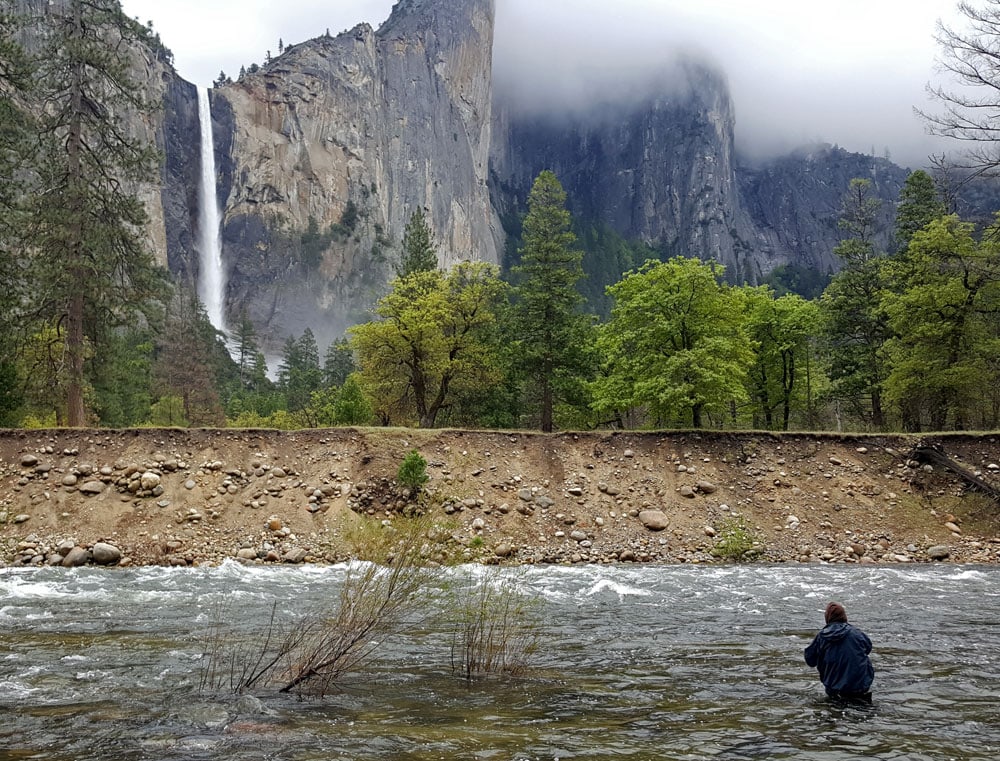 ---
P.S. –Click here for more California vacation ideas, including awesome tips, must-do activities and lodging reviews! And, don't forget